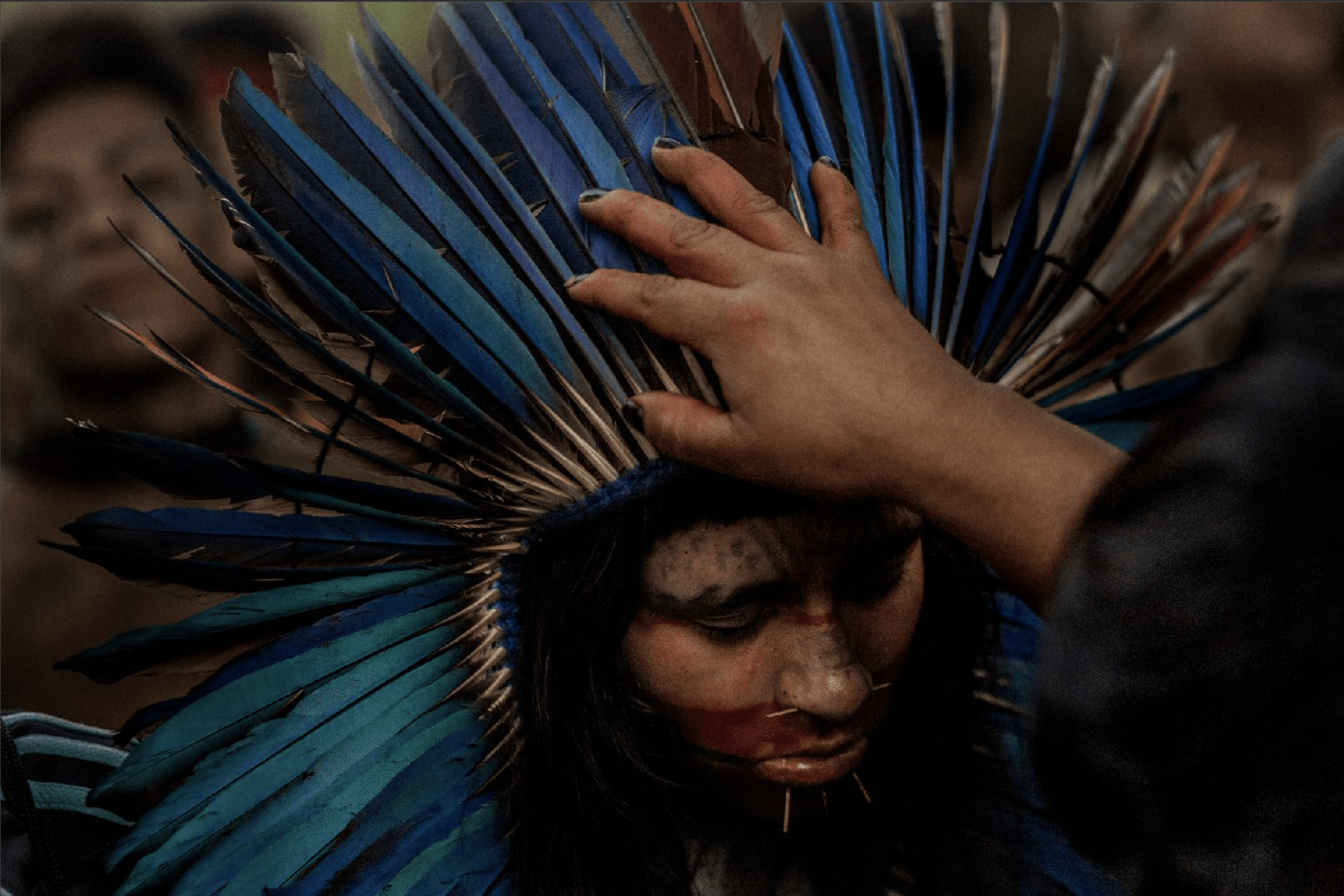 Artist Talk: Rafael Vilela

Friday
Feb 3, 2023 | 6:30pm

Brazilian photographer Rafael Vilela presents his ongoing project "Forest Ruins", about the effects of the climate crisis and urban growth on Brazil's indigenous peoples at the Bronx Documentary Center on Friday, February 3rd.
"Forest Ruins" addresses the role of cities in the climate crisis from the Guarani Mbyá Indigenous people's perspective in São Paulo, Brazil. Telling the unrevealed story of the Guaranis on the edges of the largest city on the continent is a provoking reminder about Western consumption habits and environmental decline, but it also shows how Guarana philosophy, culture and traditions offer alternative paths of existence and resistance to a development model. Vilela started this research 2 years ago with the support of National Geographic Society and a selection of the images produced were published in the book Red Flag, winner of the World Press Photo 2021 Book Award.
Rafael Vilela is an independent Brazilian photographer currently reporting on the climate and economic crises in his country. He was one of the founders of Midia NINJA, an online media and journalism website with more than 8 million followers. His photographs are part of the São Paulo's Museum of Modern Art permanent collection. He was nominated for the World Press Photo Joop Swart Masterclass in 2013, 2014 and 2015 and his photos have appeared in The Washington Post, The Guardian, VICE, The Intercept and National Geographic. Vilela was awarded a CatchLight Global Fellowship in 2022.
IMAGE: © Rafael Vilela