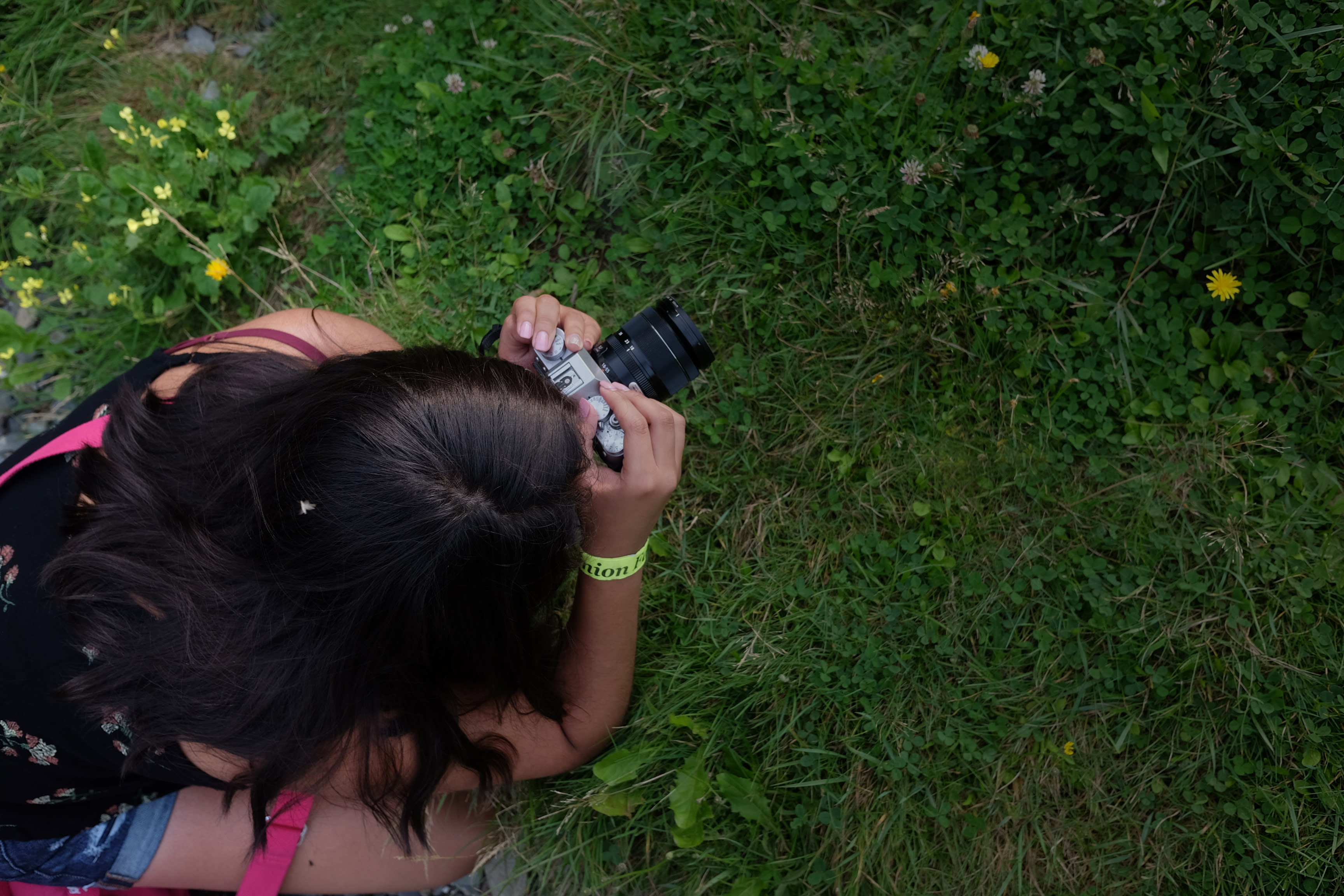 Friday
Jun 10, 2022 | 3pm
Do you have questions about the BDC's free six-week-long newspaper and zine and photobook-making program for students entering the 7th through 12th grades?
"Drop-in" during the BJPL Open House on Friday, June 10th, anytime from 3-7PM at the Bronx Documentary Center, 614 Courtlandt Ave, Bronx, NY, 10451, or contact Ricardo J. Partida, BJPL Coordinator, at ricardo@bronxdoc.org or 614-254-2234.
Many answers to frequently asked questions about the program can be found
here
as well.
BJPL Summer 2022 Program Details:
APPLICATION DEADLINE: Wednesday, June 15th, 2022
GRADES: 7th - 12th (in Fall 2022)
LOCATION: Bronx Documentary Center, Annex Gallery, 364 151st Street, Bronx, NY, 10451
PROGRAM DATES: July 5 - August 11, 2022
• High School Mondays + Wednesdays, 11-3PM
APPLY HERE
• Middle School Tuesdays 1-4PM or Thursdays 1-4PM
APPLY HERE
• Virtual Creative Conversations for all Summer 2022 classes on Fridays, 4-6PM.
**Mandatory orientation for accepted students on Friday, June 24th, 6-7PM**
No experience is necessary! Cameras and other materials are to be provided by the BDC.
Students will explore storytelling with photography through the medium of a photobook, experimenting with collaging, zines, and sequencing, ultimately creating their own unique photobook. In weekly Creative Conversations, students will meet working photographers and editors to gain inspiration from their work and learn about possible career pathways.
We will reach out to all applicants the week of June 13th regarding your admissions status.
*This is an IN-PERSON class that will be held at the Bronx Documentary Center Annex at 364 151st Street.
COVID-19 SAFETY FOR IN-PERSON CLASSES: All in-person classes will take place in the Bronx Documentary Center's Annex Gallery at 364 151st Street. Bronx Junior Photo League classes will follow rigorous health and safety protocols, including testing, temperature screening, social distancing, and mask wearing, as per New York State Department of Health and Center for Disease Control and Prevention (CDC) guidelines. Parents and guardians will be asked to complete consent forms to participate in the BJPL summer program. Read through our COVID-19 safety guidelines here:
https://www.bronxdoc.org/education/bronx-junior-photo-league
.