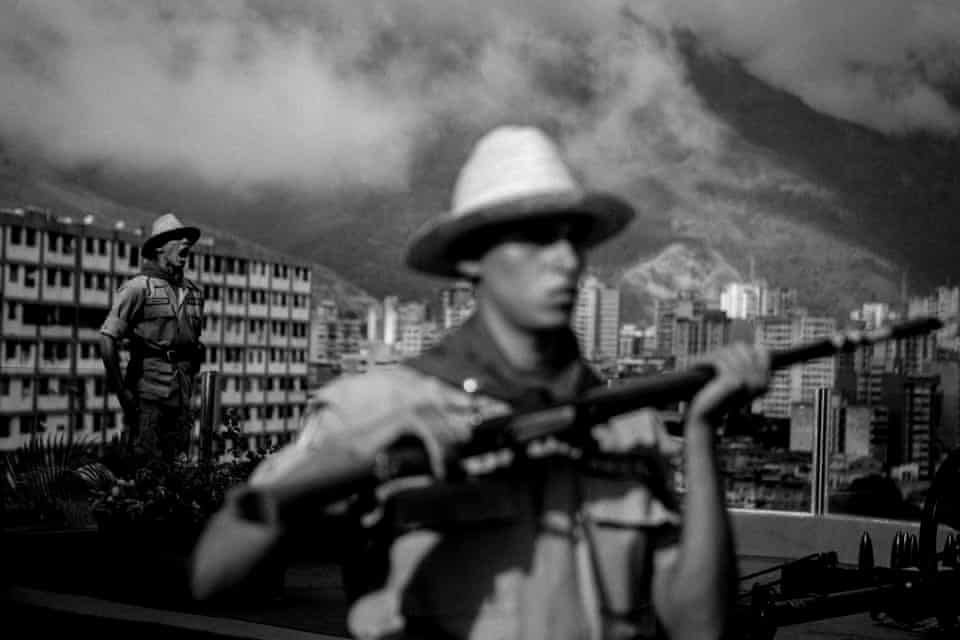 Migration and Violence in Latin America

Friday
Jul 19, 2019 | 7pm

BDC
614 Courtlandt Ave, Bronx, NY 10451
Exhibiting photographers Fabiola Ferrero, Andres Cardona, and Fred Ramos will discuss the link between violence and migration in Latin America.
Exhibición de los fotógrafos Fabiola Ferrero, Andres Cardona y Fred Ramos para discutir acerca de la cadena que existe entre la violencia y la migración en Latinoamérica.

This event is held in conjunction with the Second Annual Latin American Foto Festival on view from July 11-21, 2019, at the Bronx Documentary Center. The festival features work by photographers from Puerto Rico, Venezuela, Mexico, Colombia, Guatemala, Honduras, Costa Rica, El Salvador, and Ecuador.

BIOS

FABIOLA FERRERO, born in Caracas, is a journalist and photographer currently based between Venezuela and Colombia. Her work is the result of growing up in one of the most dangerous cities in the world, which led her to explore how societies act under hostile contexts and to focus on the human condition through writing and photography. She is part of the World Press Photo 6x6 Talent Program South America, the VII Mentor Program and a Magnum Fellow.

ANDRES CARDONA is a documentary photographer, born in the south of Colombia, in a town called San Vicente del Caguan, a territory of much-armed conflict. His work revolves around documenting both illegal groups in the Amazon rainforest and the daily life of displaced and refugee people that have resulted from years of conflict, documenting cultural traditions and connecting the natives with endangered species, as well as the great deforestation that is currently experienced in the Amazon. He has been creating a registry to help build and rebuild the historical memory of the inhabitants and survivors of armed conflicts in Latin America. Cardona's work has been published in several national and international publications such as: The New York Times, The Telegraph, The World, and LFI Leica Photografie International.

FRED RAMOS is a prize-winning photographer based in El Salvador who works across Central America and Mexico. He started his career as a graphic designer and switched to photojournalism in an effort to understand and tell human-driven stories about the violence, poverty and the migratory forces that surrounded him. Ramos currently works as a photographer for the El Salvadoran newspaper El Faro and also freelances for international outlets including The New York Times, Washington Post and Time Magazine.


PHOTO: © Fabiola Ferrero