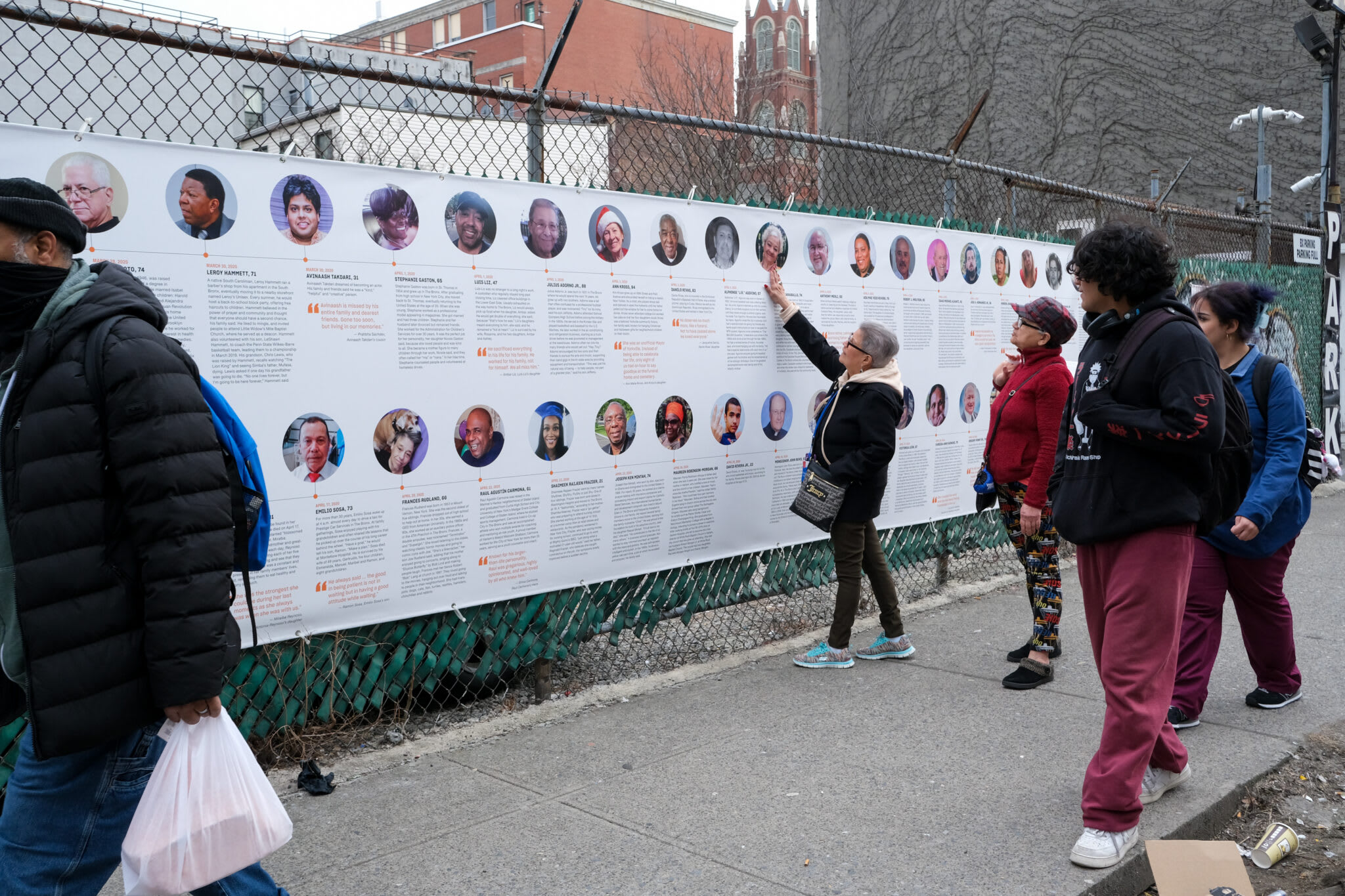 Sunday
May 21, 2023 | 2pm

📍: BDC Annex, 364 E. 151st St, Bronx, NY 10455
Please join the BDC for a community event in collaboration with THE CITY and the Working Theater. This will also be a closing reception of the Missing Them exhibit with Photoville and all are welcome to attend.
There will be a live theatrical performance of an excerpt of the Missing Them play directed by Reza Salazar. The play, originally produced by Working Theater in 2021, celebrates the people who made New York the city we love, but are no longer with us. Conversation and sharing will follow. Refreshments will be provided.

ABOUT THE EXHIBIT
THE CITY'S MISSING THEM project began in the spring of 2020 with a clear goal: to track down every New Yorker who died of COVID-19 and tell a story about their life. COVID-19 disproportionately affected Black and Latino people — yet the stories in traditional obituary pages skewed white and male.
By turning to local communities to crowdsource stories, the MISSING THEM team created a memorial that more accurately reflects the makeup of New York City. The project has published more than 500 obituaries, and recorded another 2,100 names of people who died of COVID.
Following tips generated by the project, MISSING THEM also led to exposés on the pandemic response in city jails, in nursing homes and on Hart Island — the city's potter's field, where an estimated 1 in 10 New Yorkers who died of COVID-19 in 2020 are buried. THE CITY also collaborated with Working Theater to create and produce an online theatrical performance based on stories and interviews collected by the project.
Now, three years on, THE CITY is partnering with Photoville to bring stories, obituaries and photos of New Yorkers who died to the South Bronx and Elmhurst, Queens — two neighborhoods that were heavily impacted by the pandemic. COVID has now killed more than 45,000 New Yorkers. The constellation of stories from the project helps to put faces and names to this devastating figure, and to help New Yorkers heal.

OUR PARTNERS
THE CITY launched in April 2019 as a nonprofit, nonpartisan, digital news platform dedicated to hard-hitting reporting that serves the people of New York. Learn more here.
PHOTOVILLE is a New York-based non-profit organization that works to promote a wider understanding and increased access to the art of photography for all.
WORKING THEATER was founded in 1985 and is New York's only off-Broadway theater company dedicated to creating and producing theater for, about, and with working people. Learn more here.
Image: © Zakiyyah Woods