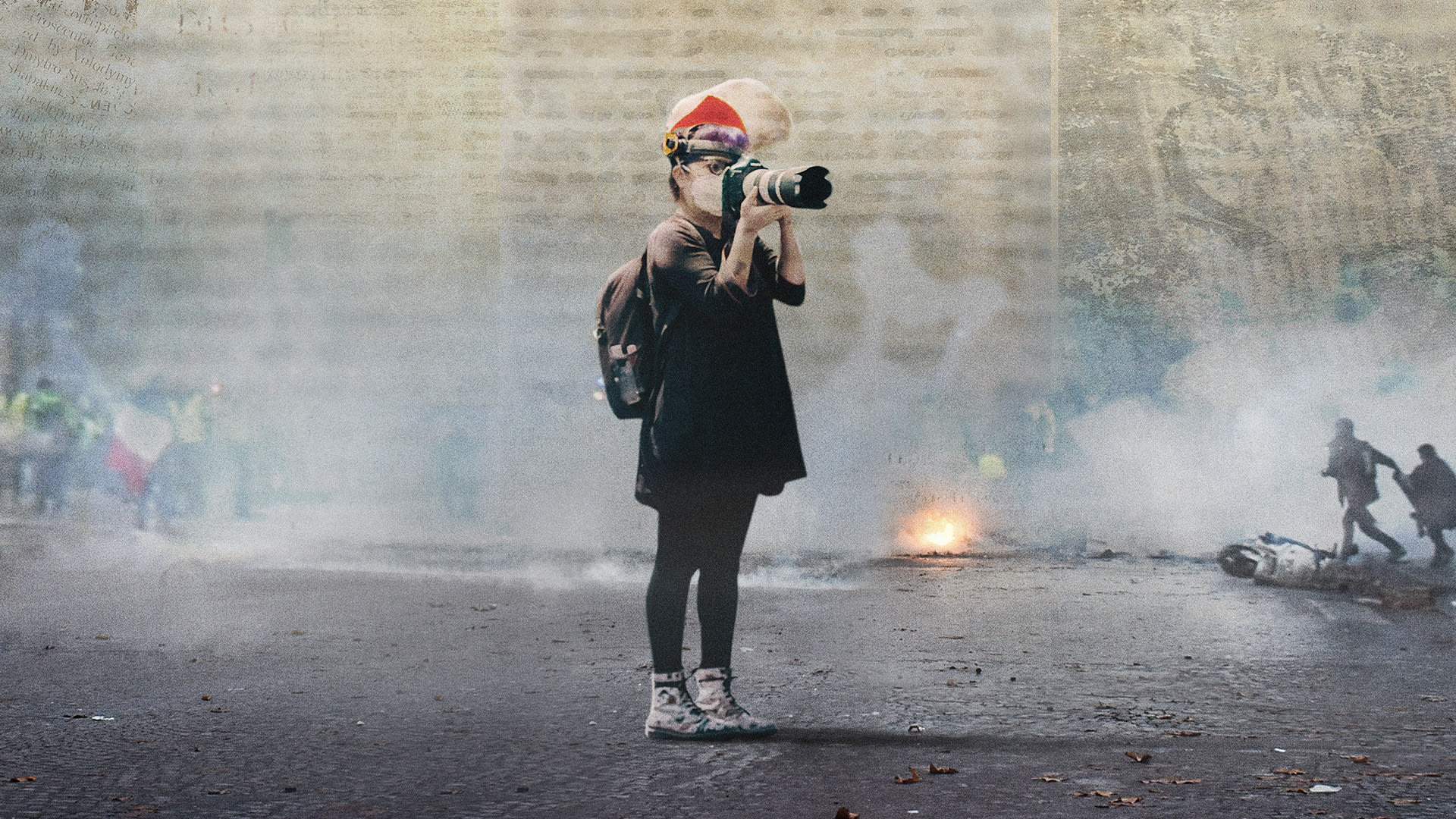 Women's Film Series: Endangered

Join the BDC for the opening event of the 8th Annual Women's Film Series and a screening of Endangered by Rachel Grady and Heidi Ewing. Post-screening conversation with producer, Andalusia K. Soloff, and journalist and coordinator of the journalist organization Frontline Freelance Mexico, Analy Nuño.
Endangered chronicles a year in the life of four journalists living and working in democratic countries where freedom of the press has historically been considered a "given." Yet, as online misinformation proliferates and world leaders brazenly denigrate the press, distrust of traditional media is on the rise, and journalists are increasingly facing situations more typically encountered in war zones or autocratic states.
Bios:
Andalusia K. Soloff is a multimedia journalist based in Mexico City who specializes in state violence, migration, indigenous land struggles and gender-based murders in Latin America. In her reporting, Andalusia seeks to center the voices of those most affected by these crisis and violence by focusing on their human dignity and resilience. Her work has appeared on Democracy Now!, VICE News, HBO, AJ+, BBC, NBC, The Intercept, Teen Vogue, New York Magazine, ZDF, and La Jornada. Andalusia is the author of Alive You Took Them, a graphic novel about the 43 disappeared Ayotzinapa students. She is the co-founder of the new journalist organization, Frontline Freelance México which advocates for freelancers rights and press freedom. Andalusia has been awarded The Intercept/ScreeningRoom/Double Exposure Investigative Film Festival short film grant, The IWMF Adelante Fellowship and the PRENDE Ibero Scholarship. When she's not reporting, she carves linoleum prints, dj's punk, hip hop and cumbia and rides her bike in the frightening Mexico City traffic. You can follow Andalusia on twitter or instagram @andalalucha.
Analy S. Nuño is an independent reporter based in Mexico, graduated with a Bachelor's degree in Journalism from the University of Guadalajara. Her work is developed mainly in human rights, disappeared, indigenous groups and defense of the territory. Her reports have appeared in Pie de Página and before in traditional media such as La Jornada Jalisco, Radiorama de Occidente and NTR Guadalajara. She is part of the Network of Journalists on Foot and Frontline Freelance Mexico. She studies the English and Arabic languages. She made special coverage of the Caravan of the South of the Movement with Justice and Dignity, the first movement to make visible the disappeared in Mexico; and the first restitution of ancestral lands to the Wixárika community of San Sebastián Teponahuaxtlán-Wuat+a and Tuxpan-Kuruxi Manawe, in Huajimic, La Yesca, Nayarit.
Rachel Grady is the co-director of Jesus Camp (Academy Award nominee), The Boys of Baraka (Emmy nominee), 12th & Delaware (Peabody Award winner), DETROPIA (Emmy winner), Norman Lear: Just Another Version of You (2016 Sundance Film Festival), One of Us (2017 Toronto International Film Festival), and the Showtime docuseries, Love Fraud, which had its world premiere at the 2020 Sundance Film Festival and was nominated for an Independent Spirit Award.
Heidi Ewing is the co-director of Jesus Camp, The Boys of Baraka, 12th & Delaware, DETROPIA, Norman Lear: Just Another Version of You (Sundance Film Festival), One of Us (Toronto International Film Festival), and the series Love Fraud (Sundance Film Festival). Ewing's first narrative feature, I Carry You With Me (Te Llevo Conmigo), had its world premiere at the 2020 Sundance Film Festival where it won the jury and audiences awards in the NEXT section. The film was nominated for two Independent Spirit Awards and will be released by Sony Pictures Classics in 2021.