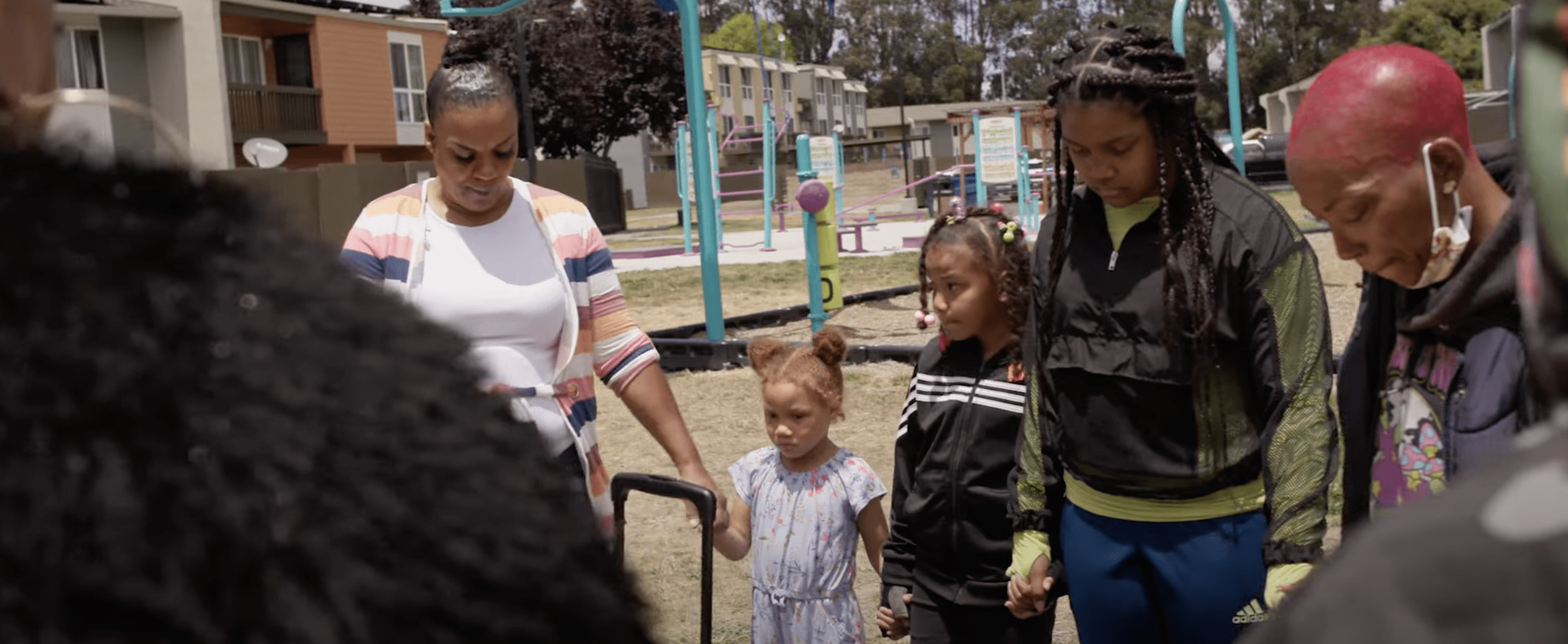 Women's Film Series: The Video Consortium

Thursday
Nov 3, 2022 | 7pm

*Please note date change
Join the BDC in collaboration with the Video Consortium for a closing reception of the 8th Annual Women's Film Series. We will be screening: I Like Your Hair by Trisha Pickelhaupt, Born to Be (excerpt) by Tânia Cypriano, The Barrio Fridge by Nikki Dodd, and In the Body by Samantha Alvarez.
Tânia Cypriano's documentary Born to Be captures the emotional and physical journey of surgical transitioning. Lending equal narrative weight to the experiences of the center's groundbreaking surgeon Dr. Jess Ting and those of his diverse group of patients, Born to Be perfectly balances compassionate personal storytelling and fly-on-the-wall vérité. It's a film of astonishing access - most importantly into the lives, joys and fears of the people at its center.
Samantha Alvarez's In the Body is an experimental documentary: With their relationship at near breaking point, a mother and daughter attempt to close the void between themselves by examining a trauma from years before. A bold experiment in healing that will leave us all with newfound courage.
Nikki Dodd's The Barrio Fridge documents a community effort to combat food insecurity in Harlem, with a small public fridge that has become a precious resource.
Trisha Pickelhaupt's "I Like Your Hair" is an honest expression of what it feels like to exist as a bald woman in public spaces. Inspired by creative director Natalie Marinides' real life experiences with alopecia, this project was created in the hopes that the next time someone runs into a stranger with a physical difference, they know what they should — or mostly shouldn't say.
The evening will be an opportunity for filmmakers and viewers to connect, share experiences and highlight recent accomplishments, work, and news from women filmmakers.
Bios:
Nikki Dodd is a documentary filmmaker, cinematographer and producer based in Brooklyn, New York. Her DP experience ranges from primary cinematographer on the feature documentary PAT STEIR: ARTIST, to second camera on the PBS series EXTRA LIFE. Her other cinematography credits include documentaries featured on VICE, NY Times Op-Docs, The New Yorker and BRIC TV. As a director, her passion is for documentary filmmaking that deepens our understanding of nature and people in today's global, interconnected world. She's worked on documentaries for Netflix and PBS, along with directing short documentaries that have screened at film festivals both nationally and internationally. She was a 2021 Human Impacts Institute Fellow and a 2021 Video Consortium mentee. Nikki's recent work, THE BARRIO FRIDGE, a short documentary that she directed and shot, can be found in The New Yorker.
Trisha Pickelhaupt Originally from Buffalo, NY, she graduated from Rochester Institute of Technology in 2021. She is particularly inspired by films that blur the lines between reality and fiction, personal narrative-focused storytelling, comedy, music, psychology, and contemporary art.
Tânia Cypriano has been working between the United States and her native Brazil for over thirty years. Her films and videos have won international awards including Best Documentary at the Joseph Papp's Festival Latino in New York, the Pan African Film Festival in Los Angeles, and Fespaco in Burkina Faso. They have also been shown around the world in places such as the Museum of Modern Art in New York, Hong Kong Arts Center, the Jerusalem Film Festival, the Amsterdam Documentary Film Festival, and the Berlin International Film Festival. Her television credits include working on documentaries for PBS, the History Channel, NHK in Japan, GNT in Brazil and Channel 4 in England. Tânia Cypriano has also been a grant recipient of the New York State Council on the Arts, the New York Foundation for the Arts, the Soros Documentary Fund, the Jerome Foundation, Experimental Television, and the National Latino Communication Center. She has served in productions for Bill Moyers, Martin Scorsese, Kent Jones and Nelson Pereira dos Santos. She has also co-organized film series with MoMA, the Anthology Film Archives, Exit Art, the Museum of Image and Sound in São Paulo, and the Grazer Kunstverein in Austria.
Samantha Alvarez, an independent documentary and narrative filmmaker born and raised in the Bronx with six years of camera operating and video editing experience. Alvarez started her career as a multidisciplinary teaching artist. She now works as a video freelancer and is a recent alum of both the Bronx Documentary Center Films Fellowship and NBCU Academy Fellowship. She is a current fellow in Third World Newsreel's 2022 Production Workshop. She received a BFA in Film at The City College of New York with a minor in Journalism and is continuing her studies there as a Film graduate student. Alvarez was recently named the 2022 NYWIFT Outstanding Woman Content Creator at the Nova Frontier Film Festival for her short mixed-media documentary, In the Body. The film premiered at the Francesca Beale Theater at Film at Lincoln Center, where it won the Best Directing in Documentary award. The Society of Professional Journalists also recognized Samantha as a video journalist finalist for the 2022 Mark of Excellence Awards.
The Video Consortium is a global network that supports, develops, and connects the world's video journalists and nonfiction filmmakers. Their volunteer-led community facilitates connections and opportunities through in-person events, online forums, industry resources, and educational programming.