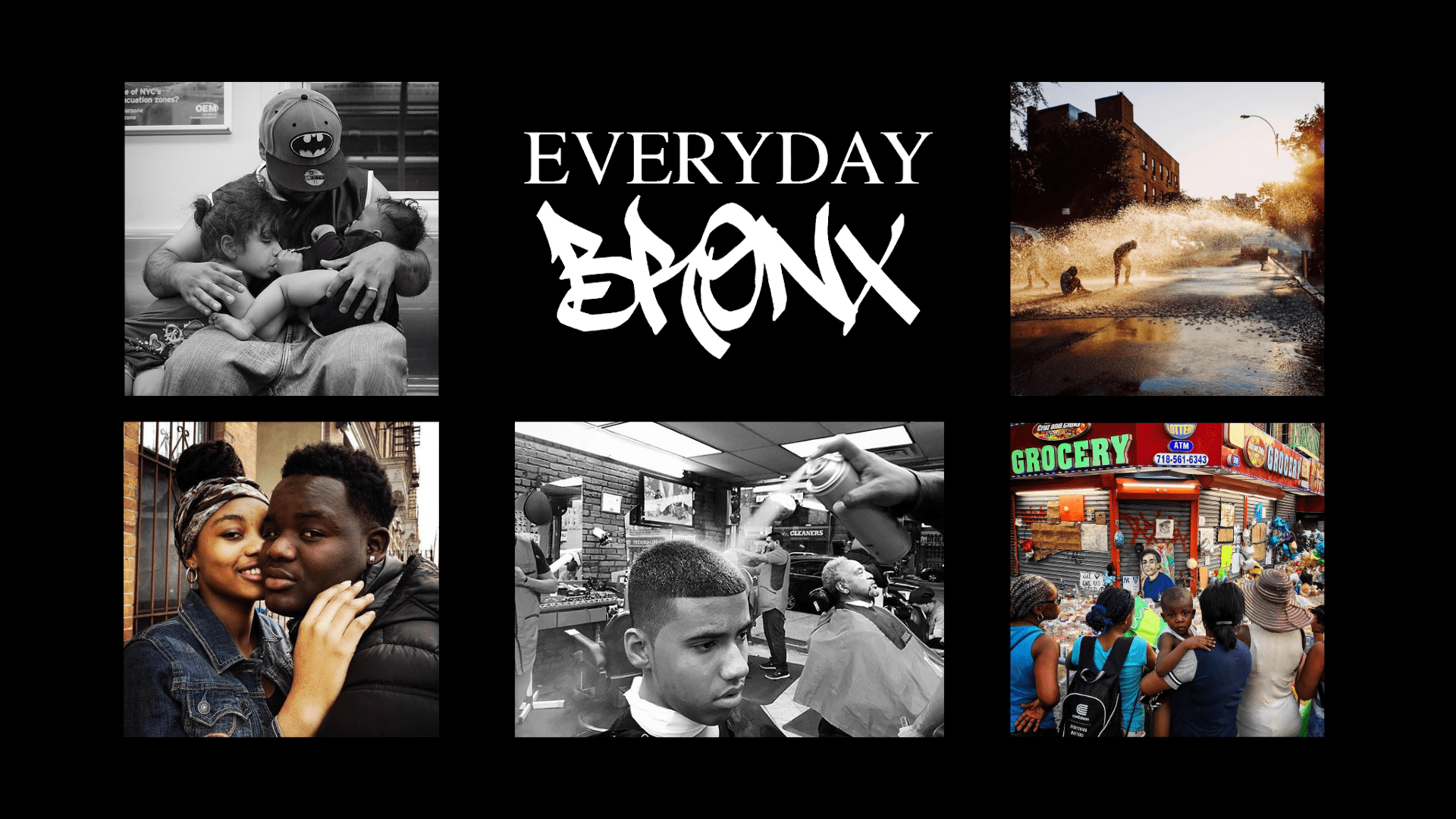 opening reception
Mar 31, 2023 | 6 - 9pm
ON VIEW
Mar 31 - May 14, 2023

On View: March 31 - May 14, 2023
• RSVP for Opening Reception here
• RSVP for the April 4th Panel Discussion here
Everyday Bronx is a Bronx-themed Instagram account with more than 45,000 followers. It's part of The Everyday Projects, a global initiative to amplify local voices and champion a collective, grassroots form of storytelling. Founded in 2014, Everyday Bronx exclusively features photographs from its followers, and rewrites the narrative of the Bronx, one photo at a time, telling the complex stories from often-overlooked daily lives in the borough. The BDC curated the exhibition in collaboration with Rhynna M. Santos, a Puerto Rico-born documentary photographer living and working in the Bronx, who leads a five-member volunteer team that posts images every day of the year on Everyday Bronx.
The exhibition will feature more than 50 photographs and video displays, mostly done on cellphones, from what has become an important online archive of Bronx life. By encouraging followers to photograph their neighborhoods, Everyday Bronx fosters artistic expression from a range of individuals, not just trained photographers, and creates a unique online archive of documentary images of the Bronx. The photos and videos portray the real Bronx, dispelling misconceptions about the borough.
The exhibit's opening night will feature music, breakdancing, and graffiti––celebrating the history of the Bronx as the birthplace of hip-hop and its role as an epicenter of creative art, music, and dance.
Rhynna M. Santos is a Puerto Rico-born documentary photographer and teaching artist living and working in the Bronx. Ms. Santos' art captures the beautiful, painful, funny, and endlessly complex lives and perspectives of people of color in her community. She is the founder of the Bronx Women's Photo Collective and curator for the Instagram feed Everyday Bronx. Her work has been published in The New York Times and featured in Photoville and PhotoEspaña festivals among others.
Gallery Hours: Thur-Fri 3-7PM & Sat-Sun 1-5PM
BDC Gallery, 614 Courtlandt Ave, Bronx, NY 10451
Header images (Top-Bottom, L-R): © Edwin Torres; © Michael Young; © Chantal Heijnen ; © Rhynna M. Santos; © @mybronxtale