Rhynna M. Santos Honored with Excellence in Creative Aging Award

Bronx Senior Photo League Coordinator Rhynna M. Santos received the Excellence in Creative Aging Award from the Advancing Creative Aging in NYC event held at the Ford Foundation Center for Social Justice on February 7th, 2020. The award was given in recognition of Rhynna's achievements and dedication as a teaching artist for the Bronx Senior Photo League.
The NYC Creative Aging Initiative is a two-year collaboration among Hunter College's Brookdale Center for Healthy Aging, Lifetime Arts, and LiveOn NY. The New York Community Trust funded the initiative to strengthen and advance the field of creative aging in New York City, with a focus on the SU-CASA arts program, which brings teaching artists to senior centers across the five boroughs.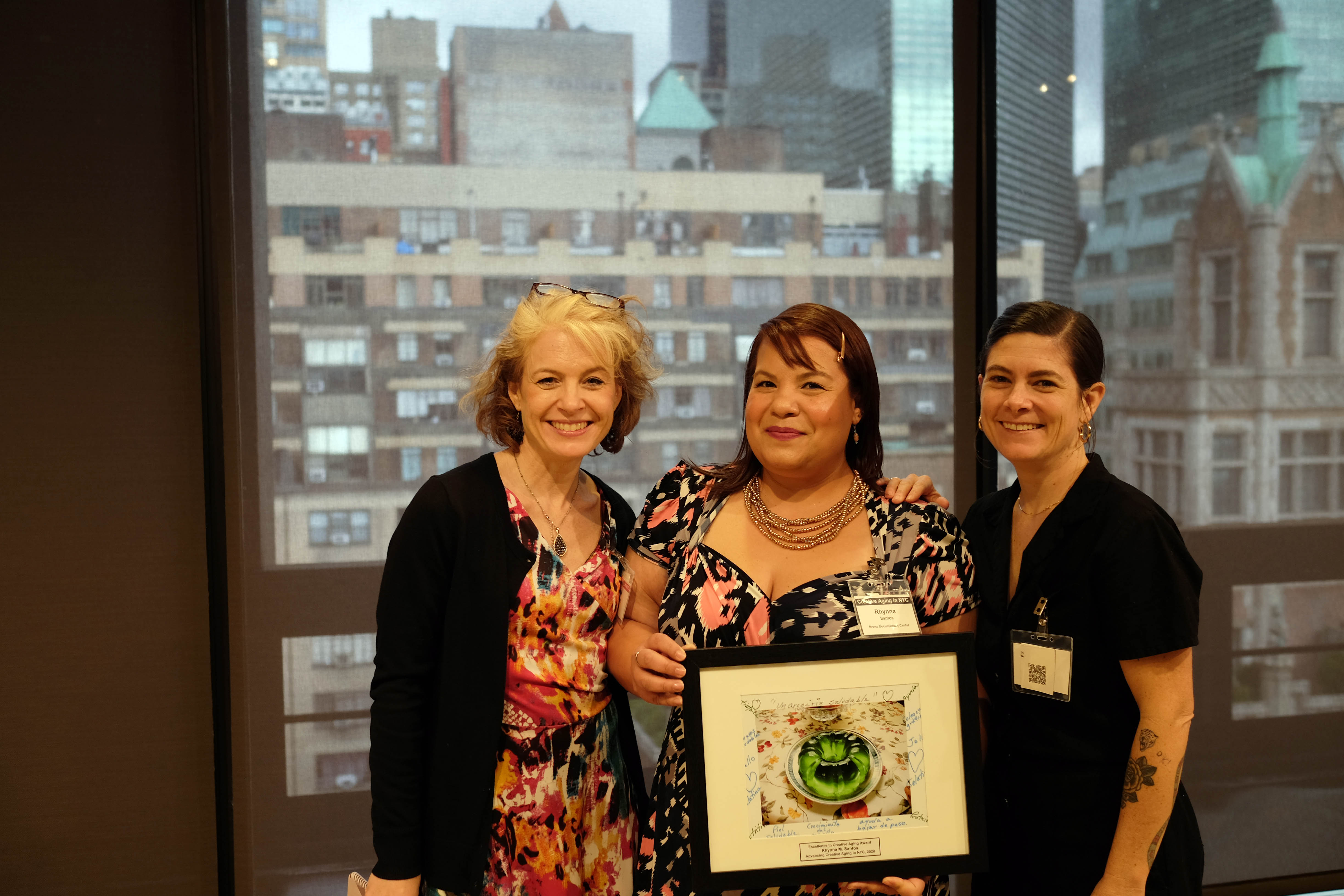 At the awards ceremony, the NYC Creative Aging Initiative shared their finding, revealed a new website and held live performances and an art exhibit from the older New Yorkers representing creative aging programs from across the City. Learn more about the initiative here.
About the Bronx Senior Photo League
The Bronx Senior Photo League is a free photography program for older adults in the Bronx. The goal of the Bronx Senior Photo League is to develop participants' skills in photography while promoting social connection and community pride. Through weekly instruction and assignments and regular field trips to such cultural institutions as the Metropolitan Museum of Art and Wave Hill, the program provides older adults challenging and valuable experiences that lead to a stronger sense of belonging and improved quality of life. Follow their adventures @bronxseniorphotoleague