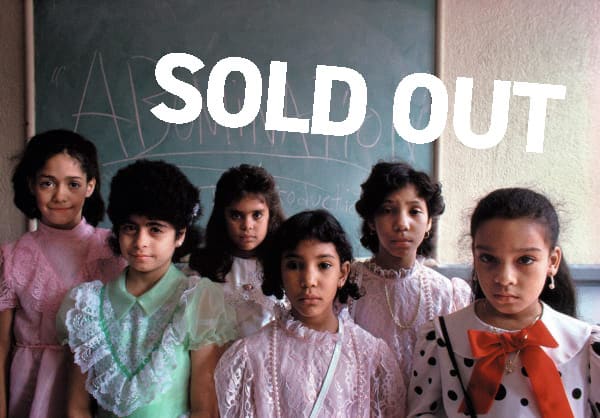 Getting Close: Access, Observation & the Documentary Image: Joseph Rodríguez

Saturday
Nov 12, 2022 | 10am
SOLD OUT

4-Day Workshop: November 12, 13, 19, 20, 10AM-5PM
Register Here
Fee: $600
Please note interested applicants must first submit work for review PRIOR to enrolling in the workshop. Please send a link to your online portfolio or samples from a project you have started (10 to 20 photos, jpegs or PDF's) to Joseph, at rodrigj@earthlink.net for review before enrolling.
This in-person advanced-level workshop is designed for photographers who seek to collaborate in an intimate way with a subject. In this workshop, students are urged to produce a visual essay that reflects something personal about both the subject and the photographer. We will also explore methods for getting to the heart of a place, a moment, a person, and a situation. A narrative single image (or series of photographs) has the potential to express perceptive ideas about the human experience and about different cultures.
Students are expected to come to class with an idea for a picture essay that could turn into a documentary project. If you're working on a long- term project, please bring that work to the first class.
During the first class, the instructor will critique students' previous work and discuss their story and visual essay ideas for the workshop. By the last class students will have produced an edit of 20 photos (A selects) as 5x7" prints comprising their final essay or project.
Instructor:
Joseph Rodríguez is a documentary photographer born and raised in Brooklyn, New York. He studied photography at the School of Visual Arts and the International Center of Photography's Photojournalism and Documentary Photography Program. Recent exhibitions of his work have taken place at Galleri Kontrast, Stockholm; the African American Museum, Philadelphia; the Fototeca, Havana; Birmingham Civil Rights Institute, Birmingham, Alabama, Open Society Institute's Moving Walls, New York; and the Kari Kenneti Gallery Helsinki. Joseph has taught at New York University, the International Center of Photography, and at universities in Mexico and Europe.
IMAGE: © Joseph Rodríguez