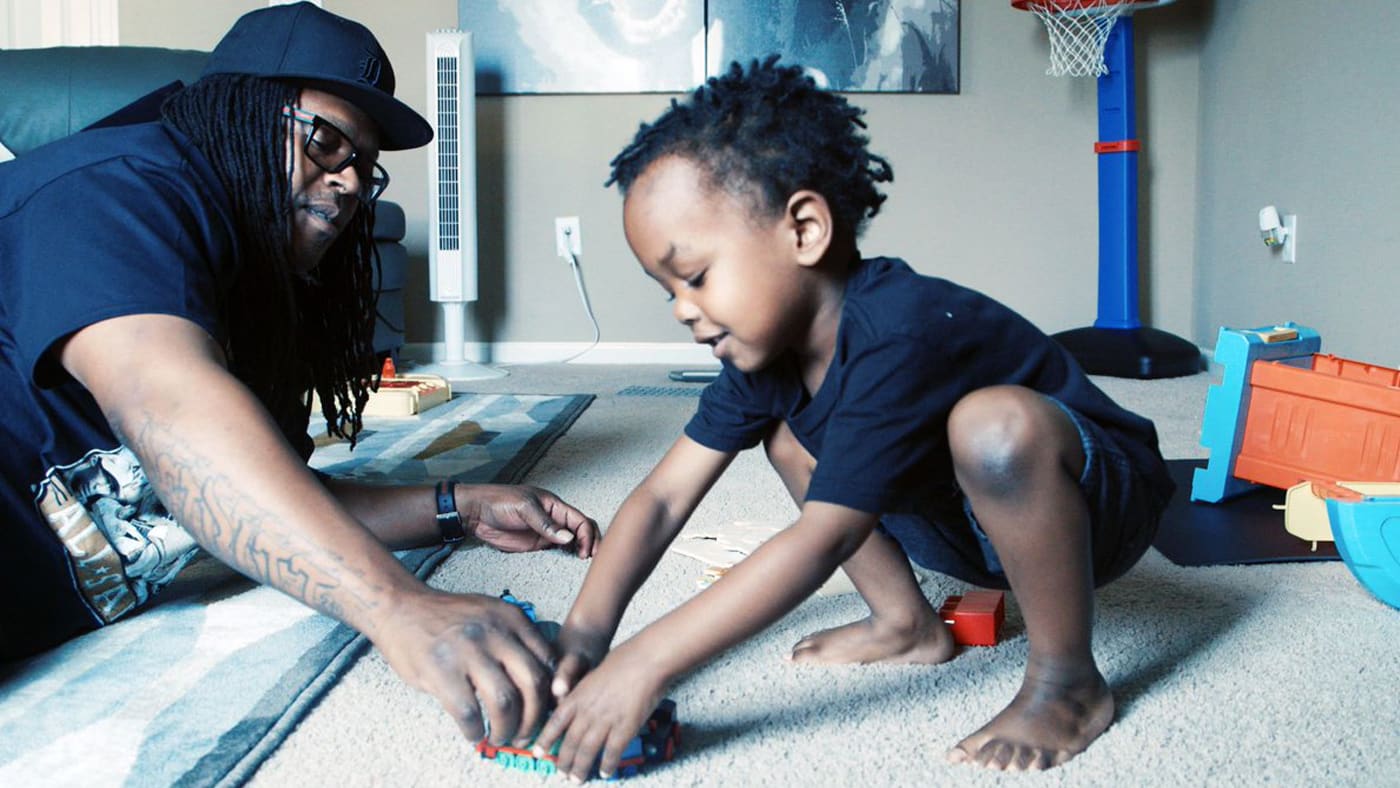 Portraying African American Fatherhood: POPS

Thursday
Feb 22, 2018 | 7pm
The Bronx Documentary Center is proud to present an evening of screenings and conversation with filmmaker Garland McLaurin and visual artist Zun Lee. McLaurin and Lee will discuss their joint focus on illuminating the everyday challenges of African American fatherhood through their respective projects.

Garland McLaurin will show a selection of POPS, his 11-part web series that addresses the reality and challenges of 21st-century parenthood for African American fathers.

Zun Lee will present the motivation and story behind his "Father Figure" project. Both artists will discuss their respective journeys, as well as their motivation for telling these stories.

POPS is a documentary web series that addresses the reality and challenges of 21st-century parenthood for African American fathers. The media narrative of the deadbeat black father is generally accepted as a fact of life for African American children. Buried beneath these assumptions are the facts of black fatherhood that dispel some of those stereotypes.

The web series follows the parenting experiences of Shaka Senghor, La Guardia Cross Jr., and the Stroman-Inniss family during the course of a year. Each father explores the universal themes of responsibility, nurturing and love. They differ in personalities, socioeconomic backgrounds and struggles but share the collective experience of fatherhood. Their stories serve to reflect the reality of black fathers in the United States.
The discussion will be moderated by Olivia Adechi, BDC Program Coordinator and Gallery Manager.
BIOS

GARLAND MCLAURIN is a Peabody-Award winning filmmaker; His web series POPS explores fatherhood for African American men, and was funded by ITVS Digital and National Black Programming Consortium. He co-directed/produced the Peabody-winning documentary series,180 Days a Year Inside an American High School and Hartsville that aired on PBS. He served as co-cinematographer on Wes Moore's Coming Back documentary series, highlighting veterans, and for award-winning documentary filmmaker Yoruba Richen's The New Black (Independent Lens), which explores the fight for marriage equality in the African American community.

ZUN LEE is an award-winning Canadian photographer, physician and educator. He was born and raised in Germany and has also lived in Atlanta, Philadelphia and Chicago. He is the current Art Gallery of Ontario Artist in Residence and a 2015 Magnum Foundation Fellow. His focus on the importance of quotidian Black life has led to publications and mentions in The New York Times, The Wall Street Journal, TIME, The New Yorker, Huffington Post, MSNBC, Washington Post, Forbes, and Smithsonian Magazine. His exhibition Father Figure: Exploring Alternate Notions of Black Fatherhood brings into focus the narratives of real fathers as caretakers, interrogating and dispelling stereotypes of Black masculinity and absent fathers.
Suggested donation: $5 Bronx Residents, $10 General Admission, 18 and under Free. Tickets are available at the door.

Our venue is on the ground floor and is wheelchair accessible. The bathroom is non gender-segregated. For further information call 718-993-3512 or email olivia@bronxdoc.org