BDC Films
The BDC Films Fellowship Program invites traditionally underrepresented documentary filmmakers to participate in a free year-long documentary filmmaking fellowship at the BDC.

The Bronx Documentary Center (BDC) created BDC Films in response to the lack of support for traditionally underrepresented documentary filmmakers in the Bronx, as well as the changes in storytelling professions that require a broader skillset for potential employment in creative industries.
Through such offerings as documentary filmmaking courses and professional development workshops; mentorships; documentary film screenings and panel discussions; equipment loans and low-cost rentals; access to free meeting and work space; and a video editing suite, Bronx filmmakers will have the necessary tools to tell their own stories and gain employment in creative industries.
In addition to enhancing skills, BDC Films is dedicated to strengthening the BDC's artistic community by creating a peer-to-peer support network and hub which fosters dialogue and empowers Bronx filmmakers. The BDC is expanding its existing documentary film programming to include regular screenings of work by emerging Bronx filmmakers and an annual Documentary Film Festival.





---
Fellowship Program

BDC FILMS FELLOWSHIP 2021/2022 APPLICATIONS ARE NOW CLOSED


DEADLINE EXTENDED: Applications accepted on a rolling basis through Tuesday, October 5, 2021, by 11:59PM EST


The BDC Films Fellowship Program invites traditionally underrepresented documentary filmmakers to participate in a free year-long documentary filmmaking fellowship at the BDC.
Participants are provided with:
• Workshops with established documentary filmmakers
• Professional development courses
• Professional filmmaking equipment
• Production and post-production space
• Co-working space
• Mentorship from BDC staff and visiting filmmakers
• Opportunities to present their work to the public
• $3,000 stipend + screening fee for presentation of final work
• Peer support
CRITERIA FOR APPLICANTS
The BDC seeks to identify fellows who:
• Identify racially, culturally or economically with a historically underrepresented population;
• Are at least 18 years old;
• Live and work in New York City, preferably in the Bronx;
• Are not currently students or enrolled in any degree-granting program at the time of the fellowship;
• Are not participating in a comparable development, fellowship, or residency program;
• Have not written, directed, and/or produced a full-length documentary film that has screened at a national or international film festival.
• Are not currently full-time employees or board members of the BDC.
• Are not traveling within the months of September to November.
In addition to the criteria listed above, the BDC will look for candidates who would most benefit from the opportunities that the program offers and who demonstrate a strong vision, commitment to their work, artistic excellence, and potential for artistic growth.

Ideal candidates will have great promise, yet lack access to networks of professionals and artists able to help them take their careers to the next level. An ideal candidate will also most benefit from additional skills development and the provision of space and support to create documentary films. We seek artists whose work stimulates debate and discussion in our community around the themes that guide the BDC: justice, education, and social progress. Lastly, artists must be willing to work collaboratively and supportively in a group of peers and commit to participating in at least 80% of the workshops. Participants are expected to independently complete a short documentary during their fellowship.
APPLICATION REQUIREMENTS
Candidates are required to supply the following:
• BDC Films Fellowship application form found here
• Resume or CV
• Project statement that includes the following:
- How did you find your story and your subject(s)?
- What is your connection to this project?
- Explain your project status. Have you secured access to your main subject(s) and location(s)?
- If you have any representative materials (this includes, but is not limited to: photos, video, drawings, sketches, graphic design), please
include with your application. You can attach links in the work sample section of the form or upload files in the same section. (this is not
mandatory).
• Written essay (no more than 1 page). Please explain why you would be a good fit for this fellowship and describe what you would be excited to
learn or experience.
• A link to at least one sample of your documentary filmmaking work. Submissions can be of any length, including full-length features, shorts, or
webisodes.
• Two Professional References
Due to the nature of fieldwork, we're requiring participants to be fully vaccinated for COVID-19.
Contact Giacomo Francia, Program Manager, with any questions: giacomo@bronxdoc.org
Applications are due October 5, 2021, by 11:59PM EST.


Student Work


2020/2021 Fellows

Daniela López Amézquita
Daniela López Amézquita is a born and raised Mexican lens-based storyteller currently living in The Bronx. As a cinema lover, she has always been interested in producing content that increases awareness in fine arts. Holding a B.A. in Social Communication by Universidad Autónoma Metropolitana in Mexico City, she worked seven years at Cineteca Nacional de México as an audiovisual producer. She also collaborated on audiovisual projects at La Galería, the Cineteca's Museum of Cinema, and with the Orquesta Filarmónica de la Ciudad de México. In 2019, after graduating from the New Media Narratives One Year Course at the International Center of Photography (ICP), she had the opportunity to work as Collection Assistant at ICP at Mana Contemporary Art. Nowadays, she is part of Fotodemic, an online platform created in response to the coronavirus pandemic, co-founded by a group of colleagues graduated from ICP and Fred Ritchin.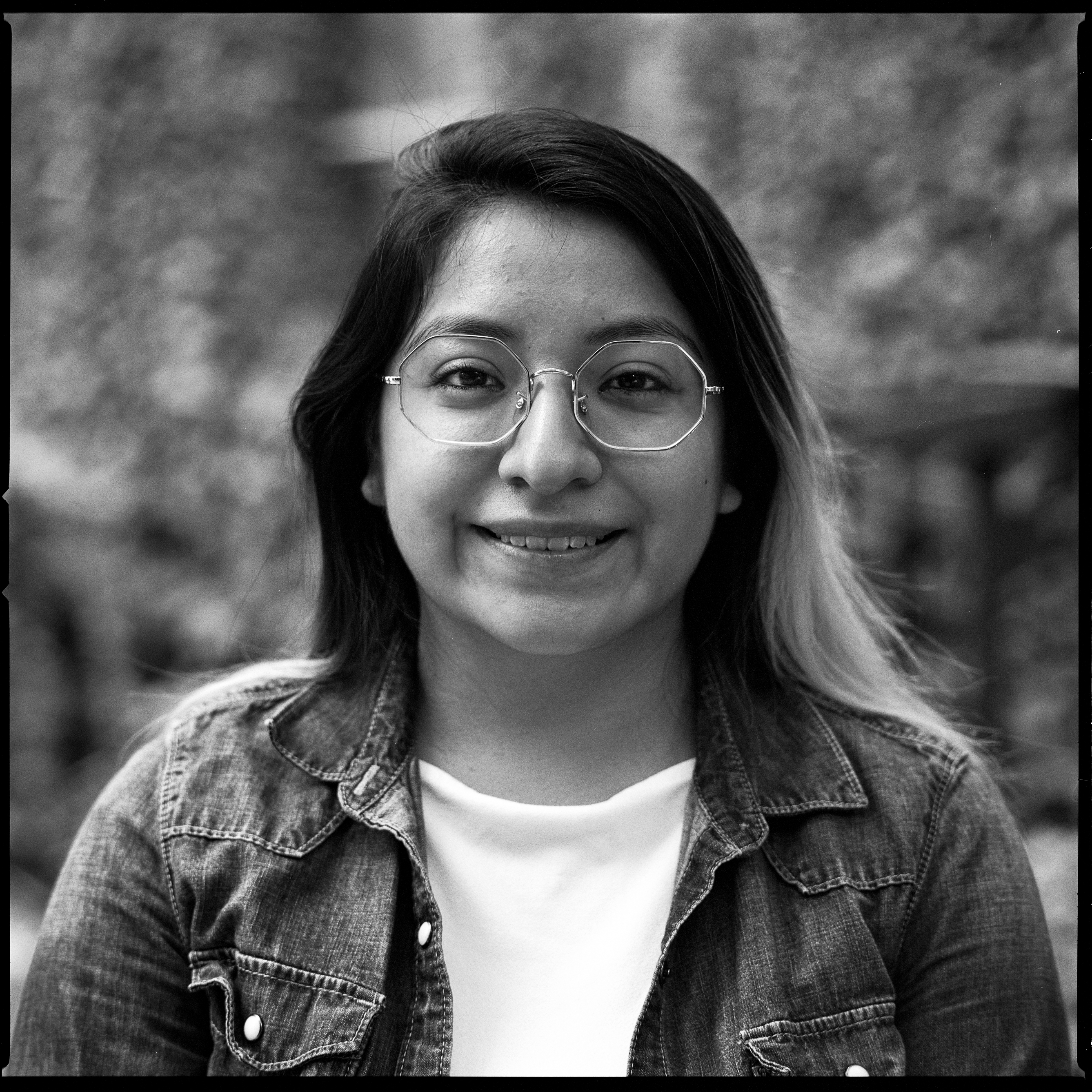 Kimberly López Castellanos
Kimberly López Castellanos is a Mexican-American aspiring filmmaker born and raised in the Bronx. Her work focuses on topics of identity and belonging. Kimberly hopes to elevate the stories of the people in her community to preserve their oral histories. In 2018, she graduated from the College of the Atlantic with a bachelor's degree in Human Ecology with a focus in communications and international politics. She now works as a communications associate for a non-profit, elevating the voices of its members, as well as advocating for the services and organizing efforts of the organization."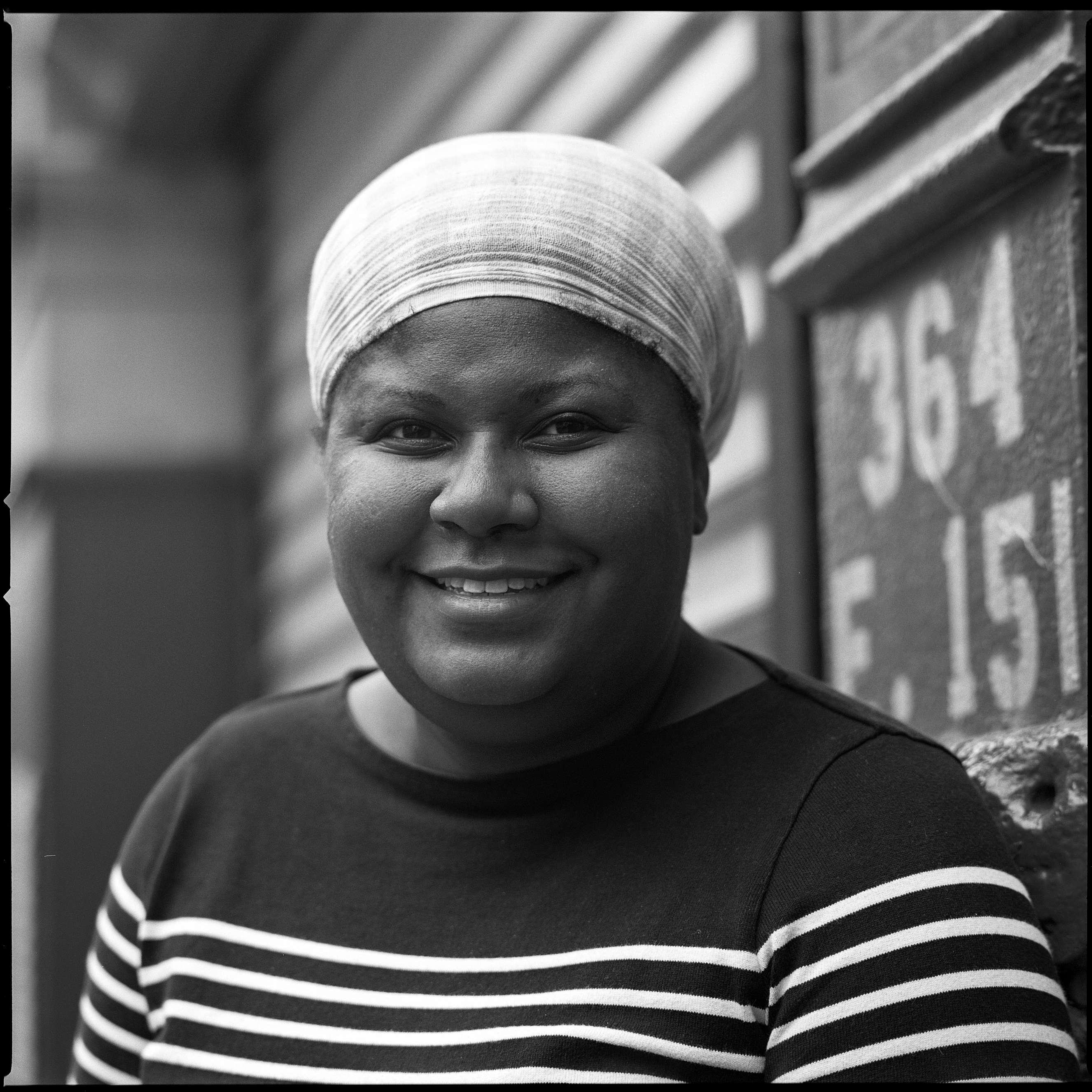 Aryana Alexis Anderson
Aryana Alexis Anderson is a producer and emerging director. She has created and produced content for the Apollo Theater, Carnegie Hall, and other nonprofit educational organizations. Projects she has worked on have been seen on PBS, World Channel, and Medici TV. She edited the documentary feature Taking the First Step (2012). She was the Digital Producer for Thomas Allen Harris' documentary series Family Pictures USA(2019). She received her BFA from SUNY Purchase College, where she now lectures in the film program. She holds a certificate in nonprofit management from Fordham University. Highlights from her professional development experiences include completion of the Fellowship for Emerging Leaders in Public Service at NYU Wagner and Innovative Cultural Advocacy Fellowship at the Caribbean Cultural Center African Diaspora Institute.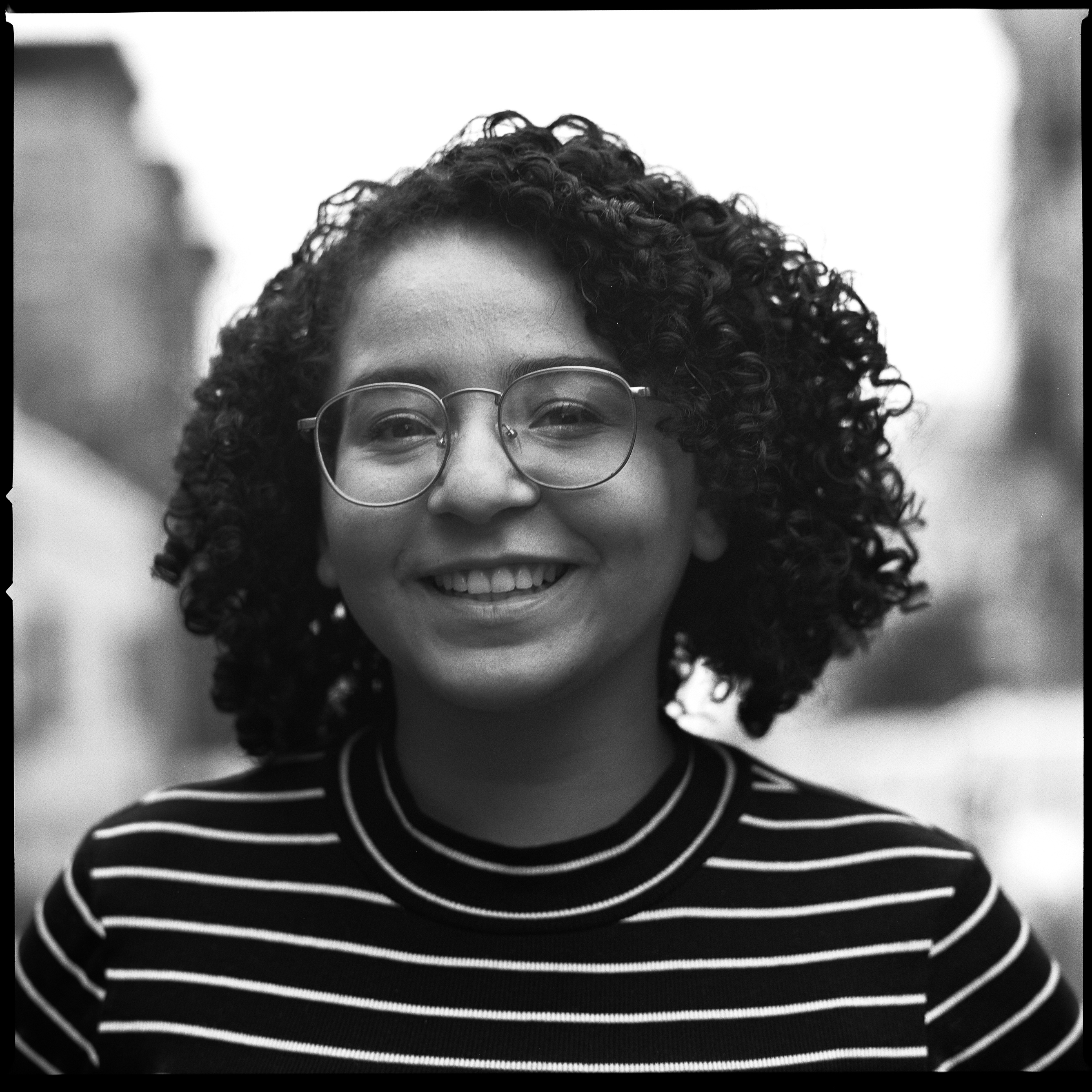 Adiana Rivera
Adiana Rivera is a Bronx-centric & Bronx-Native artist. Upon receiving her diploma from SUNY New Paltz with a BA in media production, minor in journalism, she was ready to come back home to her borough. She found her neighborhood completely changed due to the negative effects of gentrification. Her art focuses on opening up a discussion on these problems, but also the beauty of The Bronx. Her first documentary was called Bronx Boys, a series highlighting the many different aspects & passions that are intertwined in the everyday Bronx boy's life. She's determined to have her work spark change in the education world, in her borough, and in the everyday people who go overlooked by the many. She desires to give a voice to the minority.





2019/2020 Fellows

Rebecca Blandón
Rebecca Blandón is a Bronx-native, born and raised. She is the proud daughter of Nicaraguan immigrants who moved to the South Bronx in the 1970s in pursuit of the American Dream. Rebecca was privileged to study Neuroscience at Brown University before unexpectedly finding her way to documentary filmmaking. She received her master's at the NYU's Arthur L. Carter Journalism Institute in the News & Documentary program, during which she created her first short documentary about the demise of New York City's taxi industry. Her passion is making the invisible visible through the practice of compassionate and visual journalism. With the support of the BDC, she hopes to tell more stories about The Bronx, its residents, and its spirit. She is especially interested in creatively and wholeheartedly reporting multimedia stories on immigration, human rights, environmentalism, criminal justice, cuisine, and music.

Images: © Harry Montás / BDC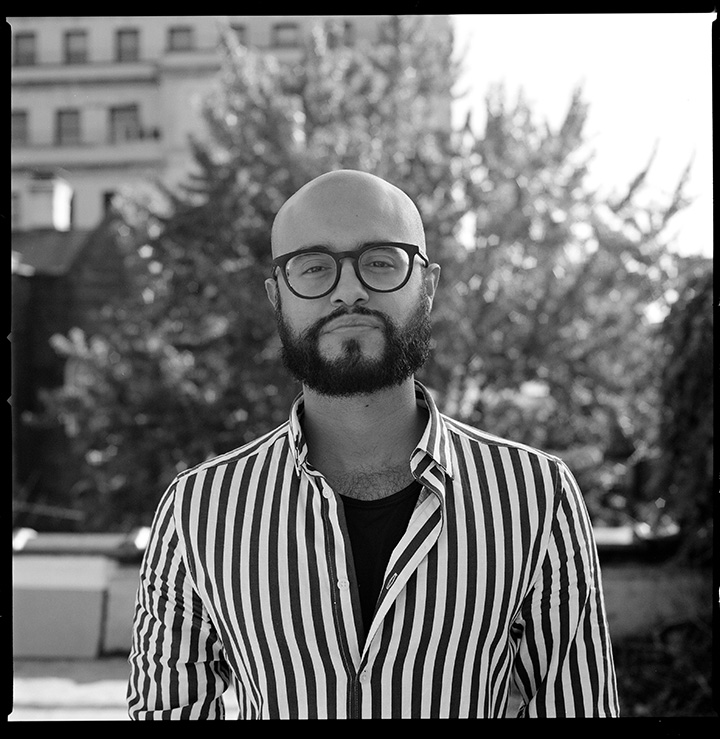 Alex Núñez Caba
Alex Núñez Caba is a Dominican born filmmaker and photographer from New York City. He has a BFA in photography from SVA and majored in visual art at Fiorello H. LaGuardia High School of Music & Art and Performing Arts. He's worked with numerous photo industry professionals and film industry scenic artists and designers. Through documentary Alex hopes to become another strong voice among the talented pool of up-and-coming POC filmmakers.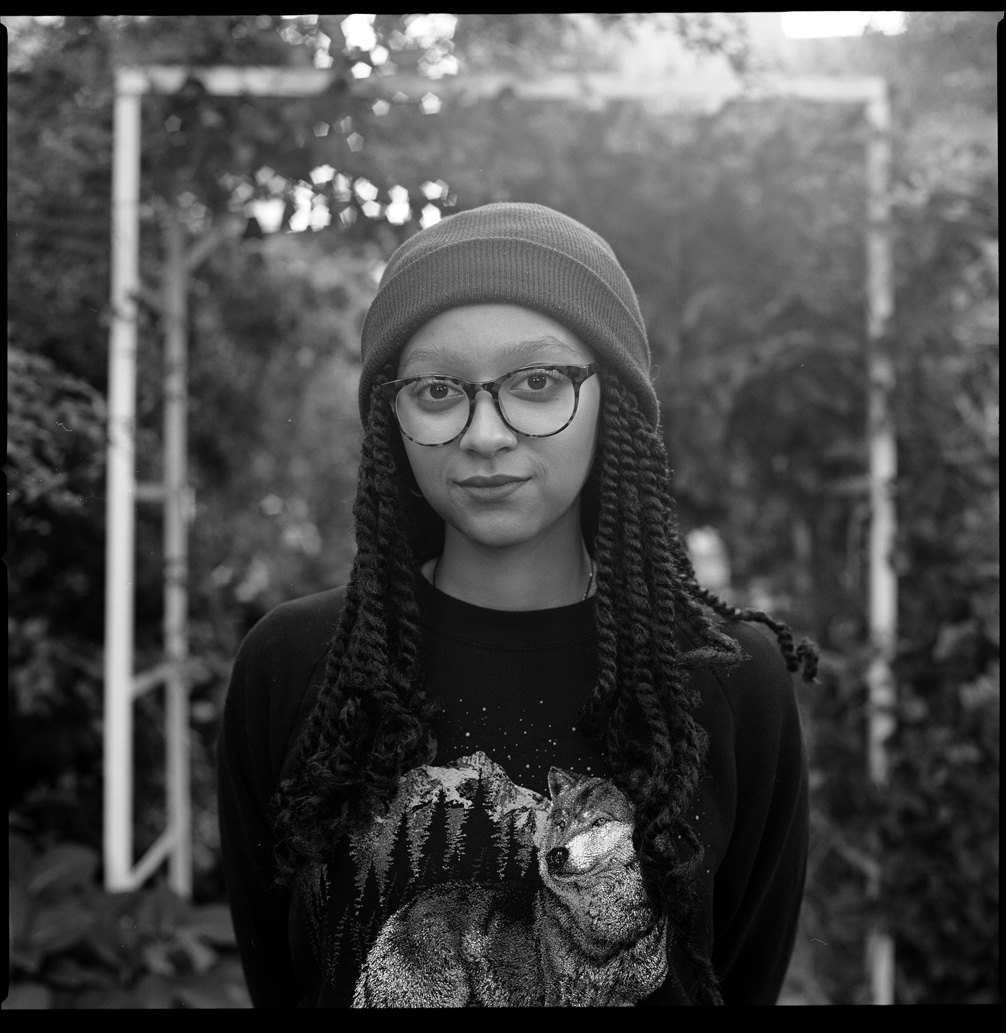 Troi Hall
Troi Hall is a Bronx resident with a passion for the arts and storytelling. She intends to make an impact with her art and bring about positive change. She is creating real representation, with the goal of putting power back in the hands of her community by telling raw stories that are often overlooked.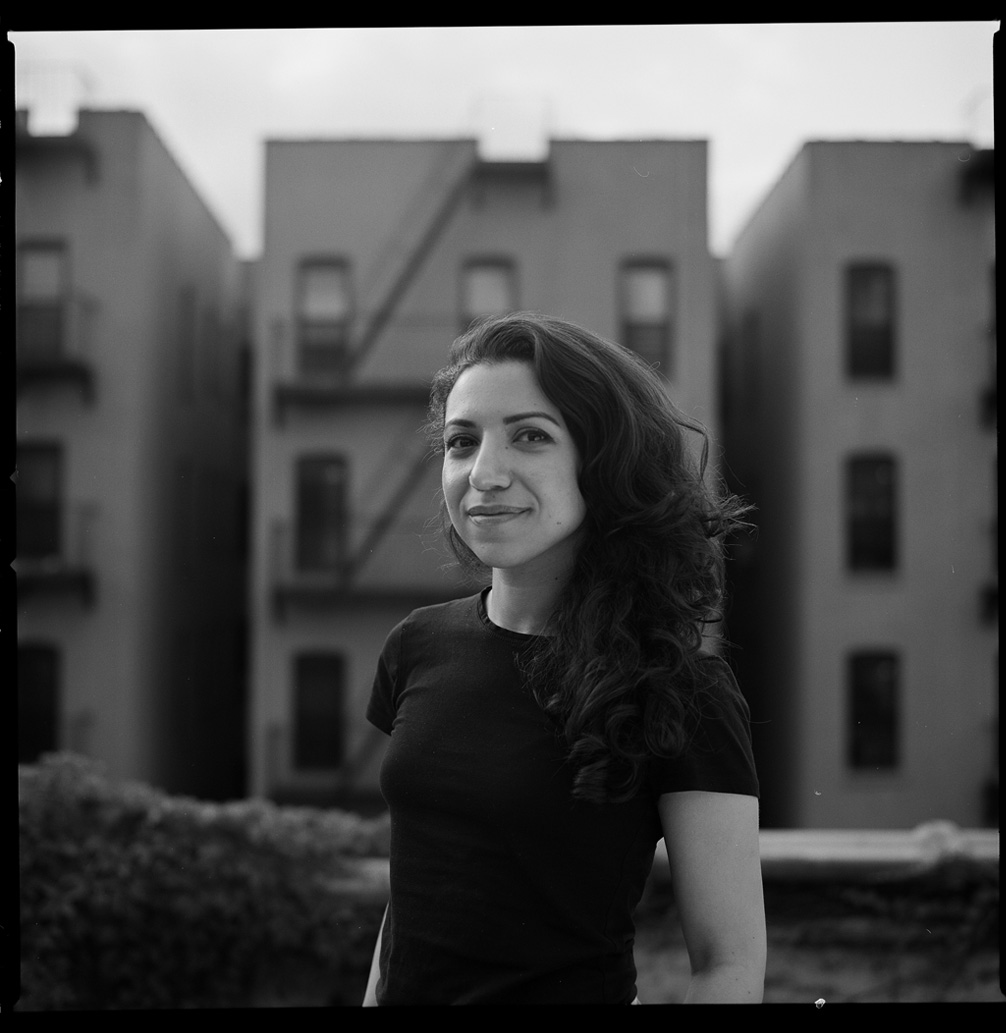 Sarah Moawad
Sarah Moawad is a multimedia journalist and aspiring filmmaker based in New York City. Born in the US to Egyptian parents and raised in Saudi Arabia, she is fluent in Arabic and has covered issues related to the Middle East and Arab diaspora communities as a writer, editor and translator. She now hopes to make films that tackle grassroots social and political struggles, both within local communities and abroad. She earned a Bachelor's degree in political science from the University of Pittsburgh, a Master's in Middle Eastern Studies from Harvard University, and recently completed a Master's in journalism at Columbia University Graduate School of Journalism.






2018/2019 Fellows

Teresa Castillo
Bronx resident Teresa Castillo is a documentary filmmaker who draws inspiration from the places she calls home. She holds a B.A. in Documentary Studies with concentrations in film/video & Latin American and Caribbean Studies from the University at Albany, SUNY. Teresa's work focuses on the interpersonal dynamics of communities, particularly within families. She has assisted television productions for National Geographic, WNED-PBS (Buffalo, NY), WMHT-PBS (Troy, NY), and Stereo Mundo (Cuernavaca, Morelos, Mexico) and is currently an Executive Assistant at Nickelodeon.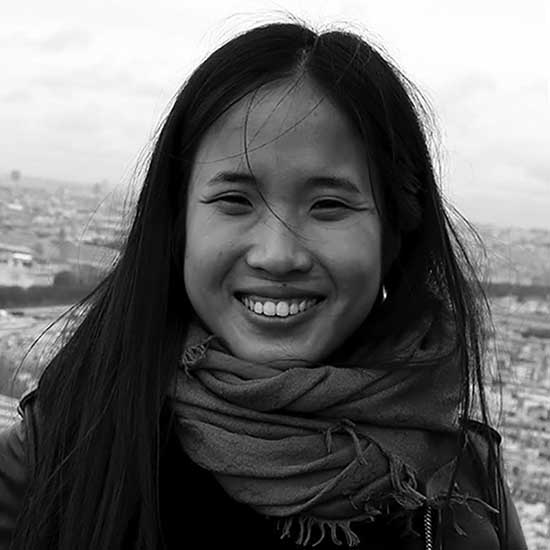 Jia Chen
Jia is a documentary storyteller raised in China and based in New York City. She has a background in journalism and international relations. She is passionate about telling human stories, with a strong focus on social justice and human rights. Jia believes in the power of film to move and connect people. Without labels, she says, we are far more alike than we are different.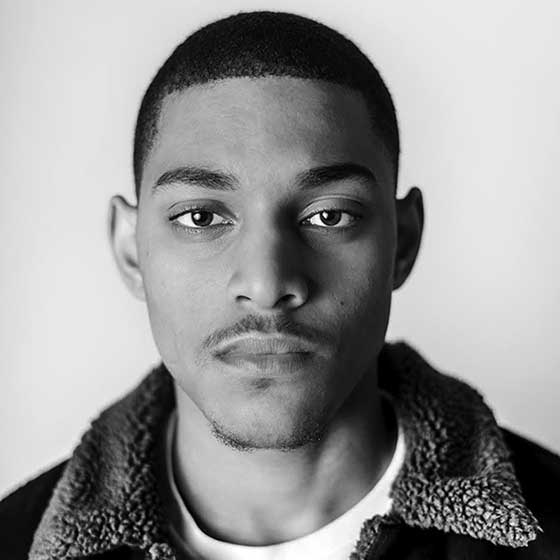 Harry Montas
Harry Montás is a Bronx native raised by resilient Dominican women who instilled in him a strong work ethic and a passion to bring positive change to his community. Harry is currently pursuing his dream of working in the creative arts: he is enrolled as a student at Guttman College while working as a teacher's assistant at the Bronx Documentary Center and as a freelance photographer.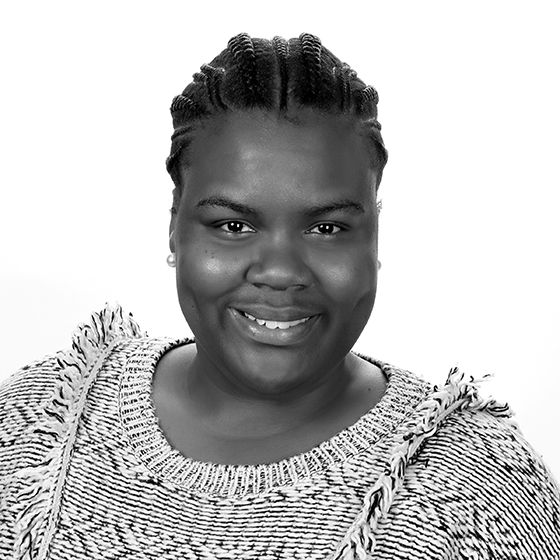 Shakeima Cooks
Shakeima Cooks is a graduate of The City College of New York Documentary Studies program. She has worked for BET Networks, as a Production Associate in development, and worked as a media instructor for The Center For Alternative Learning (CASES) where she taught film to court-mandated youth. A Bronx native, Shakeima's goal is to become a well-recognized documentary filmmaker, one who breaks the barriers of ignorance through her films.



BDC Fellows Work
Filmed by BDC Films Fellow alumn, Harry Montas, and former BDC Films Manager Giacomo Francia. When COVID-19 arrived in the U.S., it hit New York City harder than any other metropolitan area. Its impact was anything but equal. Essential Lives probes the neglect behind the death toll in the city's hardest-hit borough, the Bronx. In partnership with VICE News.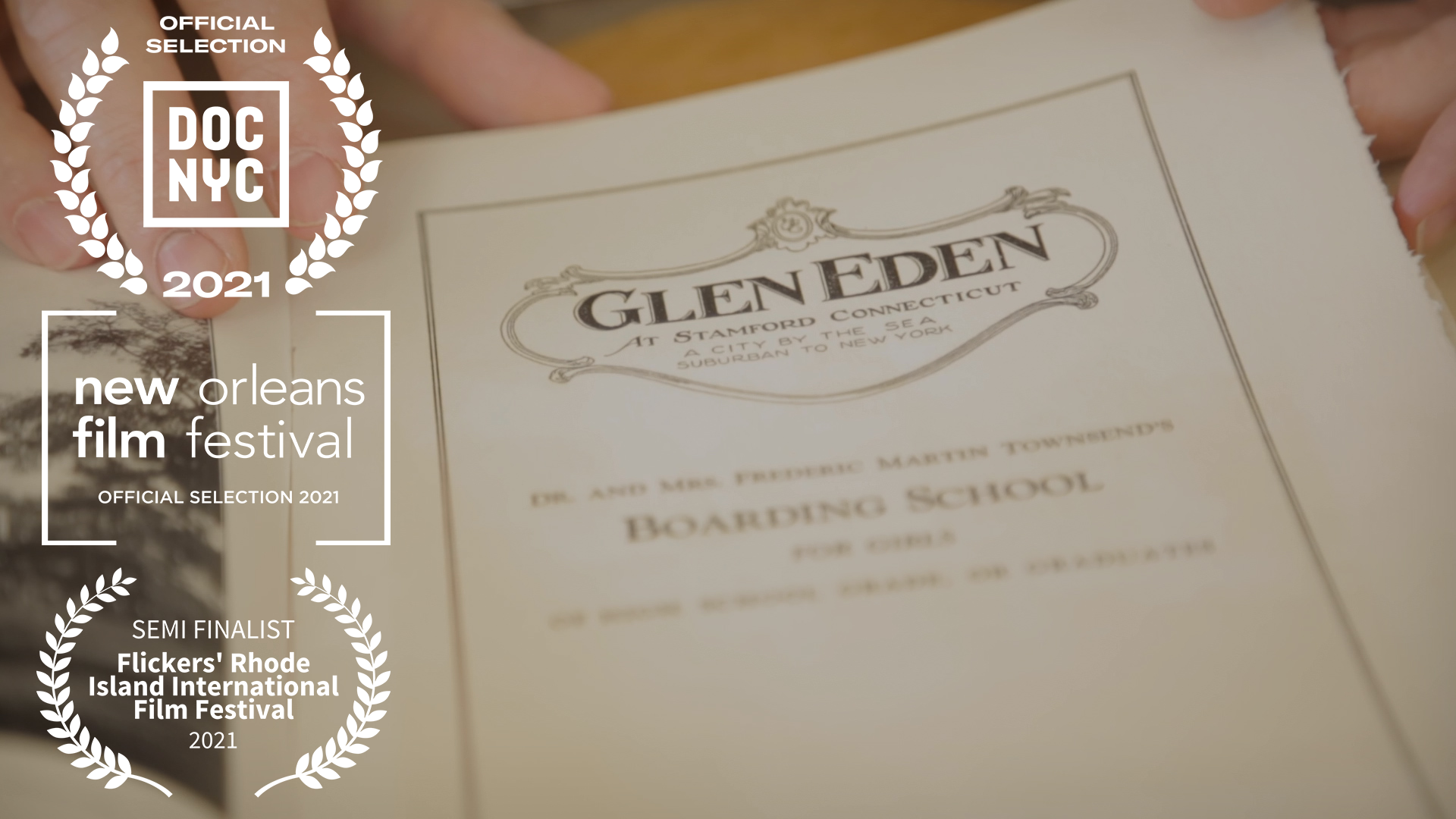 2019-2020 BDC Films Fellow Rebecca Blandon directed, produced, filmed, and edited a short documentary about a man named Glen Eden Einbinder who exists as many things at once. In this whimsical and heartwarming character study, Glen reveals his decades-old eponymous collection and shows viewers how it has brought him closer to a world he may have never known otherwise. The film was selected for DOC NYC, New Orleans Film Festival, and it semi-finalist in Flickr's Rhode Island International Film Festival. Watch the trailer below.


TRAILER_v7_FINAL_Alex_CC_EndTitle_063021.mp4 from Rebecca Blandon on Vimeo.
---
BDC FILMS in the Media