Workshops
The BDC offers several professional development workshops for documentary photographers and filmmakers each year.
With a widespread network representing internationally-renowned photographers and filmmakers, the BDC utilizes its resources and connections in order to offer expert guidance and unique perspectives to nurture new talent within the field.


Upcoming Workshops

The Long-Term B&W Gelatin Silver Printing Project
4-Day Workshop: September 17,18, 24, 25, 2022 • 10AM-5PM
Fee: $450 (covers all 4 days of the workshop, and 10 free darkroom hours valued at $150 are included with class registration)
Register Here
Join Brian Young, a master printer of gelatin silver B&W photography for a four-day workshop.

(SOLD OUT) Clase en Español de Introducción a la Fotografía en Blanco y Negro
3 clases: 20, 27 de septiembre y 11 de octubre 2022 • 6-9PM
Cuota: $100
Register Here
En esta clase, los estudiantes aprenderán las habilidades básicas de la fotografía análoga de 35mm: carga y descarga de película, enfoque y elementos de exposición: apertura, velocidad de obturación e ISO.
Introducción a la Fotografía Digital en Español: Belinda Gallegos
6 clases: 8, 15, 22, 29 de octubre de 5, 12 de Noviembre 2022 • 9AM-12PM
Cuota: $125
Register Here
A través de tareas fotográficas, lecciones y sesiones de crítica, los estudiantes exploran los aspectos técnicos y estéticos de la fotografía digital.
Photobook Design Masterclass: Teun van der Heijden and Sandra van der Doele

5-Day Workshop: October 10, 11, 12, 13, 14, 2022 • 10AM -5PM
Fee: $800
Register Here
Join the Bronx Documentary Center for a five-day photography book workshop with the award-winning Dutch photobook designers Teun van der Heijden and Sandra van der Doelen from the Amsterdam/New York-based graphic design agency Heijdens Karwei.

Clase de Fotografía Análoga en Blanco y Negro
25 de octubre, 8,15, 22, 29 de noviembre y 13 de diciembre, 6 a 9pm
Fee: $125
Register Here
BDC Masterclass: Introduction to Lighting with Andrew French
2-Day Workshop: Oct 29-30 • 10AM-5PM
Fee: $350
Register here
Andrew French introduces photographers to technical & lighting guidance through hands-on demos in daylight & artificial studio settings.

Getting Close: Access, Observation and the Documentary Image with Joseph Rodríguez
4-Day Workshop: November 12, 13, 19, 20 • 10AM-5PM
Fee: $600
Register here
Workshop with the internationally recognized documentary photographer, Joseph Rodríguez.
Introduction to Digital Photography: Salvador Espinoza
6-Day Workshop: November 2, 9, 16, 30, December 7, 14, 2022 • 6-8PM
Fee: $125
Register Here
In this introduction to digital photography class, students will not only become more proficient with their cameras but will learn how to use composition and other photographic elements to craft stronger images. Students will also learn how to organize and edit their images using photo editing software.

---
Portfolio Review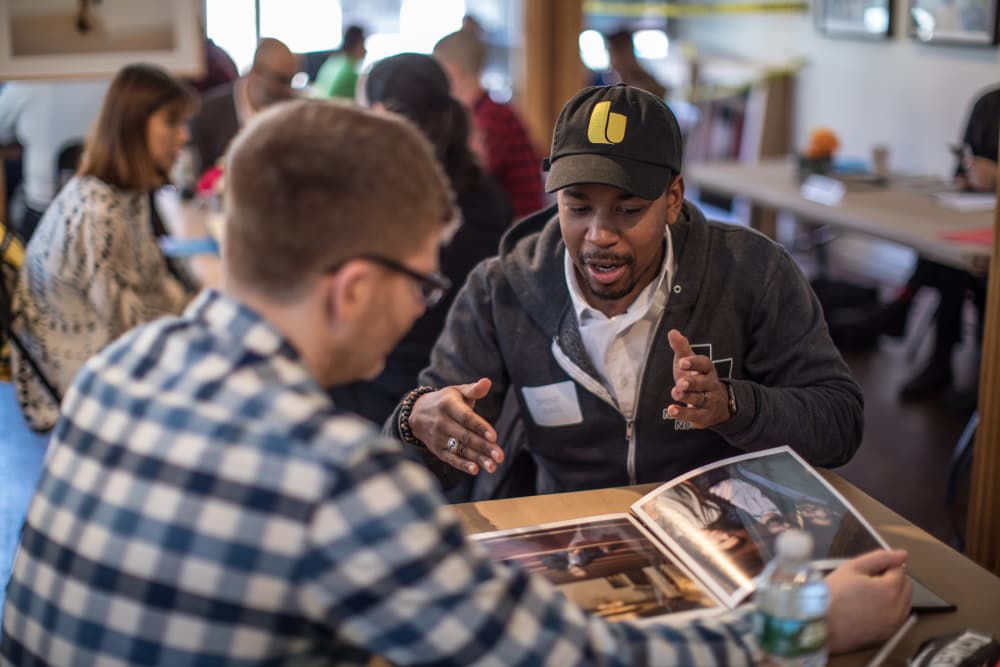 The BDC's annual portfolio review provides photographers and Bronx Photo League members an opportunity to present and receive feedback from a remarkable range of the top photo editors from The New York Times, TIME Magazine, Magnum Foundation, Open Society Foundations, The Wall Street Journal, Getty Images, Sports Illustrated, and other publications. Many participants have received assignments as a result of the review; some say it has jumpstarted their careers.
"Without a doubt, the portfolio review was the best thing I've ever done for my career. It really blew up after I came to the BDC's review. I have gotten more than 50 assignments from the NY Times, Newsday, and The Washington Post. The connections I made took my career to a place I was hoping for, but thought not possible for many years." Participant, 2015 Portfolio Review
---
Photobook Masterclass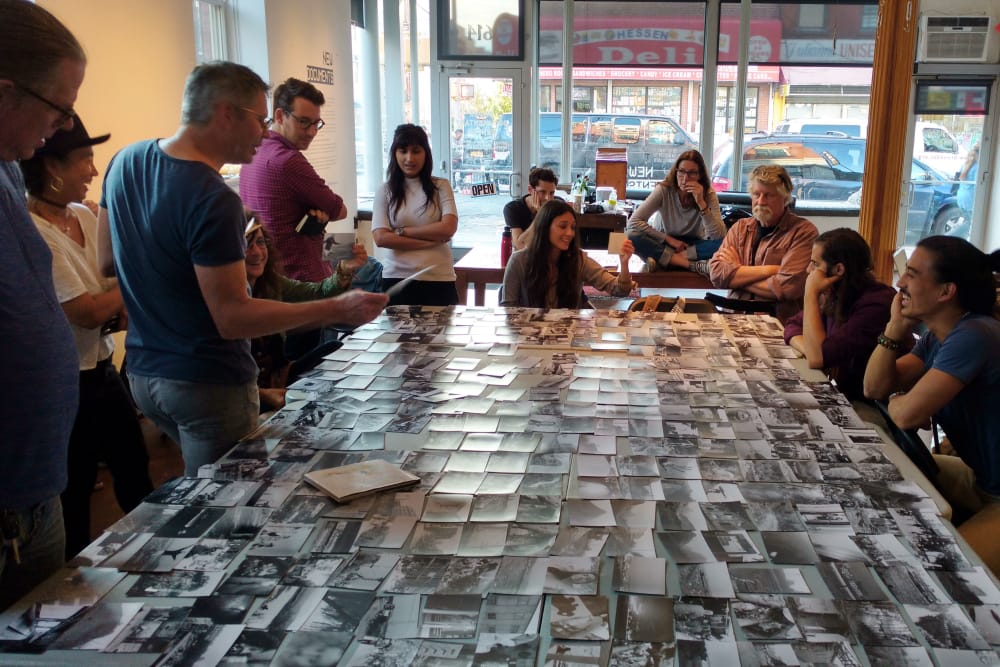 The BDC's annual five-day Photobook Masterclass workshop is led by Teun van der Heijden and Sandra van der Doelen of the Heijdens Karwei design studio (Netherlands) and photographer Ying Ang (Australia). The Masterclass covers all aspects of how to turn a body of work into a book, from the editing and compiling process to concept development, taking into consideration design issues like choice of size, paper, grid, and typography, while providing guidance on the printing process. This workshop is designed for established photographers who are interested in working on a concept, and editing and sequencing a book. All photographers are expected to collaboratively problem solve and explore the shift from singular images to a full-length photobook in a critical and rigorous environment of photographic analysis. The number of participants is limited to 12 to ensure sufficient time for participants to thoroughly edit their work and walk away with a photobook mock-up.
---
Past Workshops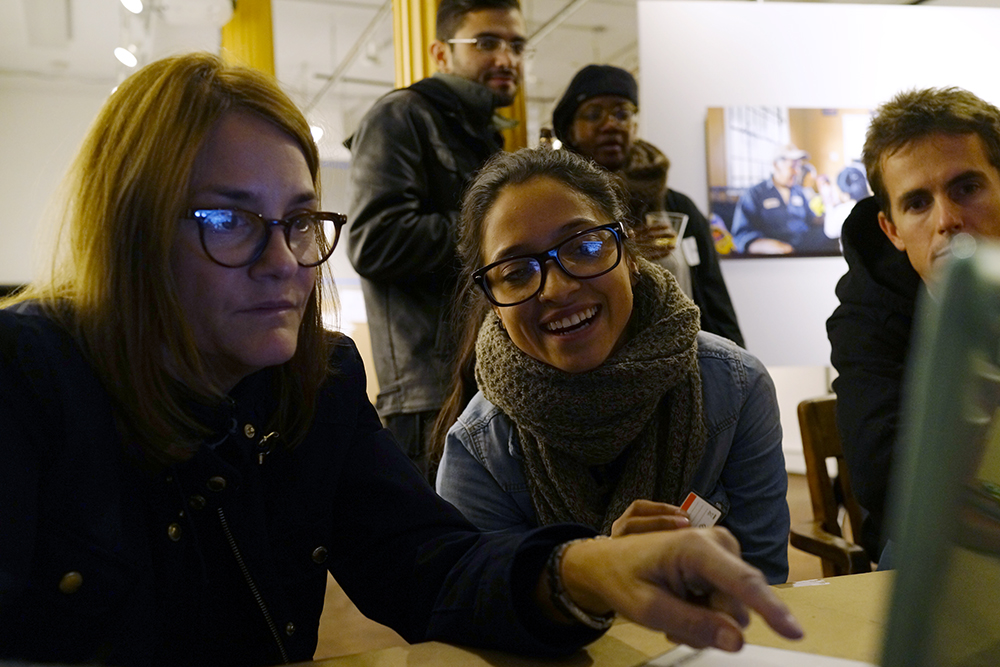 The BDC has offered the following workshops:
Women's Filmmaking Workshop
| Kirsten Johnson
Getting Access | Carolyn Cole and Todd Heisler
The Business of Film and Video | Nick Quested
Investigative Journalism and Non-Fiction Writing | Peter Maass
Intensive Class in Documentary Filmmaking | Jeremiah Zagar
Photo Workshop | Stephanie Sinclair
Film Workshop | Ross Kaufman
One-Day Course in Narrative Non-Fiction | Sebastian Junger
Beginner Analog Photography | Brian Young
Photobook Workshop | Bonnie Briant + Bobbie Richardson
B&W Film Workshop | Michael Kamber
Taller de Fotografía en Español | Michael Kamber + Maria Galindo + Belinda Gallegos
Empowered Storytelling | Idil Ibrahim
B&W Print in Silver Gelatin | Brian Young
Introduction to Lighting | Andrew French
Successfully Processing B&W Film | Brian Young