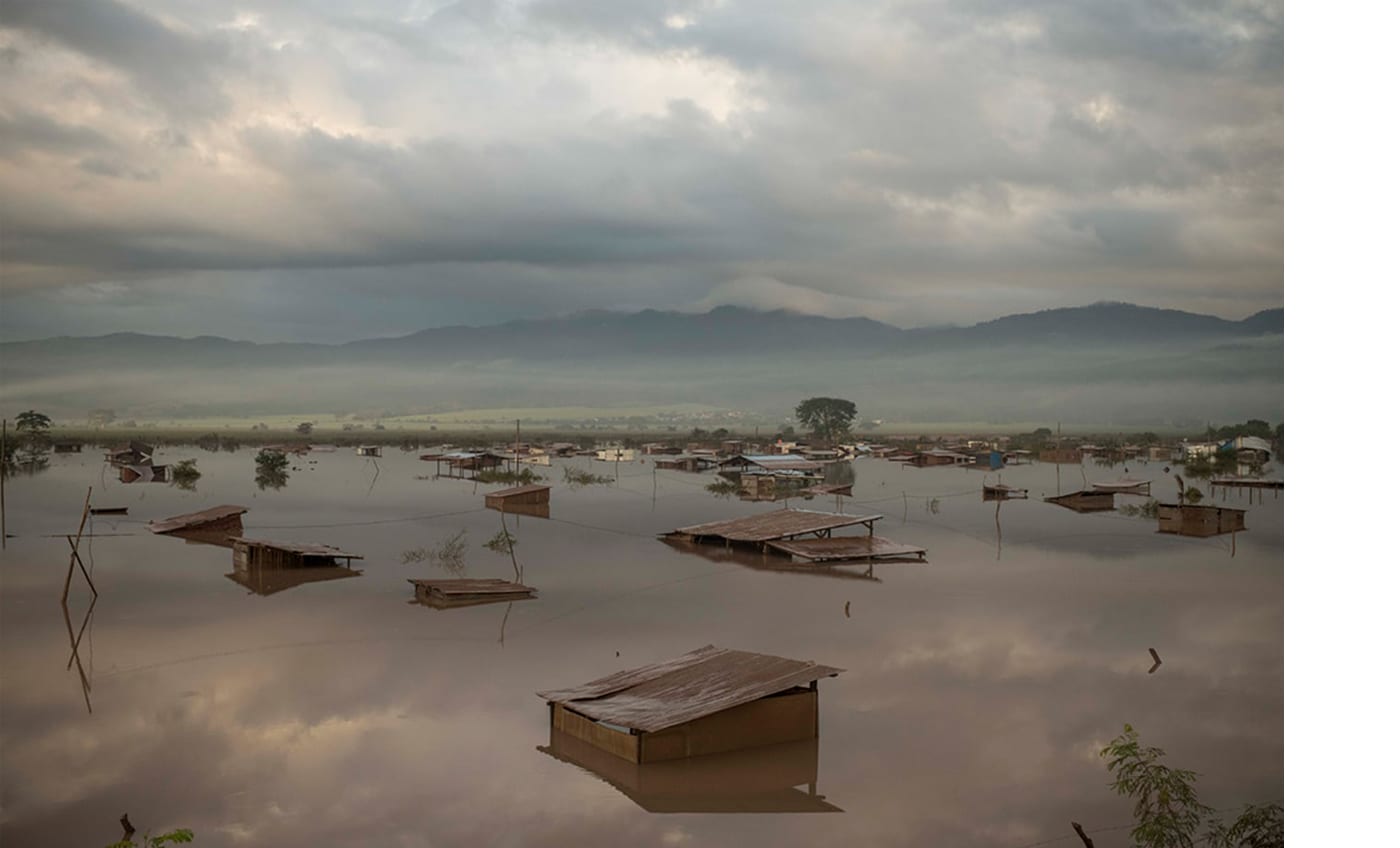 FotoEvidence Presents COVID LATAM

Saturday
May 15, 2021 | 1pm
Join journalist Alice Driver as she speaks with 10 members of the photojournalist collective COVID LATAM about the book Red Flag, winner of the 2021 FotoEvidence Book Award with World Press Photo.
Featuring photographers: Sebastian Gil Miranda, Fabiola Ferrero, Matilde Campodonico, Daniele Volpe, Gloriana Ximendaz, Ana Carolina Fernandez, Pablo Piovano, Rafael Vilela, Sara Wayra, and Fred Ramos of the COVID LatAm collective.
Please note: This event will be in both Spanish and English.


In Latin America, coronavirus has laid bare extreme inequality in the region, and one symbol of that inequality is the red flag in Colombia. Impoverished Colombians hang a piece of red fabric outside their homes when they no longer have any food – it is a call for help and a reminder that many people live off what they earn from one day to the next and have no safety net. While some families can quarantine safely, others risk hunger and eviction if they stop working even for a day. Those who hang the red flag outside their homes depend on the generosity of others for survival.


In this book, 19 photographers from 14 countries in the region have captured the impact of coronavirus from intimate moments in quarantine with family to raging fires in the Brazilian Amazon. The photographers have witnessed floods, riots, and funerals and watched their parents, children, and siblings struggle with isolation, loneliness, anxiety. The photos, like the red flag, tell a story of desperation and hope – one in which we recognize the role of community and the human desire for connection.



Covid Latam Photographers: Rodrigo Abd, Johis Alarcón, Sara Aliaga, Eliana Aponte, Matilde Campodónico, Alejandro Cegarra, Federico Ríos Escobar, Ana Carolina Fernandes, Fabiola Ferrero, Andrea Hernández, Tamara Merino, Sebastian Gil Miranda, Pablo Piovano, Fred Ramos, Iván Valencia, Rafael Vilela, Daniele Volpe, Glorianna Ximendaz
The book is published by FotoEvidence Foundation and it is available at the publisher's web site fotoevidence.com
Introduction by Jon Lee Anderson, texts in the book Alice Driver and Marcela Turati.
Language: Spanish and English

About FotoEvidence Foundation
FotoEvidence's mission is to draw attention to injustice, oppression and assaults on human dignity through the lens of photographers working in this humanistic tradition. FotoEvidence books focus on the most pressing social and environmental justice issues of our time—from genocide to global warming. They are published to inspire social change, to expose injustice, to create enduring evidence and call for accountability.
Follow FotoEvidence's Instagram account at @fotoevidencepressnyc

About COVID LATAM
COVID LATAM is a collective of photojournalists covering the progress of the Covid-19 pandemic in Latin America. Eighteen photographers, nine men and nine women, covering 14 Latin American countries: Argentina, Chile, Colombia, Costa Rica, Cuba, Bolivia, Brazil, Ecuador, El Salvador, Guatemala, Mexico, Peru, Uruguay, and Venezuela, who are documenting the daily and intimate aspects of life during the pandemic, making visible the most vulnerable communities, their collateral crisis and the deepening of social inequality in the region.
Follow Covid Latam's Instagram account at @covidlatam


About Alice Driver
Alice Driver is an independent journalist and translator whose work focuses on migration, human rights, and gender equality. She is currently based in Mexico City. Driver is the author of More or Less Dead: Feminicide, Haunting, and the Ethics of Representation in Mexico (University of Arizona 2015). She received a 2017 Images and Voices of Hope Restorative Narrative Fellowship and 2017 Foreign Policy Interrupted Fellowship and also participated in the Women's Media Center Progressive Women's Voices 2017 media and leadership training program. Driver has received first aid training for combat and wilderness wounds through Reporters Instructed in Saving Colleagues (RISC) and from the DART Center and Columbia Journalism School course on Reporting Safely in Crisis Zones. She is currently partnering with Longreads Originals to produce a series of articles on migration in Central America. Buzzfeed recently included her work in "8 Visual Stories That Will Challenge Your View of the World."

Follow Alice on Instagram @alice__driver


HEADER IMAGE: © Daniele Volpe
INTERIOR IMAGES (L-R): © Matilde Campodónico; Ana Carolina Fernandez