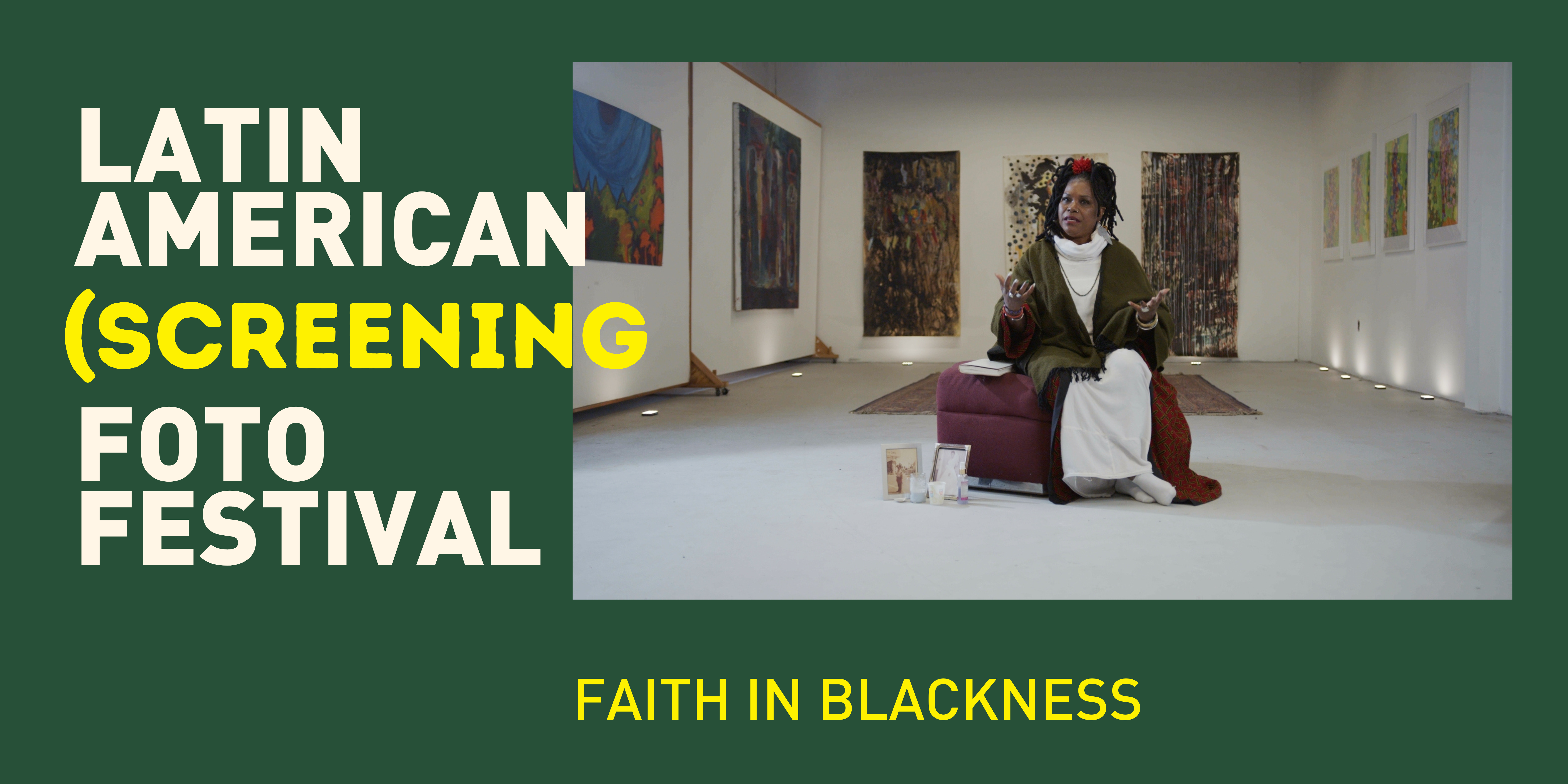 LAFF: 'Faith in Blackness'

Tuesday
Jul 25, 2023 | 6:30pm
"How can the creator of the universe be smaller than me?" Black Latine people around the world practice a myriad of faith traditions. This short-form documentary explores the dynamic identities of these AfroLatine people and their journey for a home, a faith in Blackness.
This screening is held in conjunction with the Bronx Documentary Center's 6th Annual Latin American Foto Festival which runs July 13-30, 2023.
Bios:
Charles Reynoso, Director, has been an educator, musician, and multimedia artist for over two decades. He is the Director of Education at Reel Works, a nonprofit organization that empowers marginalized NYC youth to share their stories through filmmaking.
Michael A. Lopez, Jr., Producer/Editor, is a board member of the afrolatin@ forum, supporting its operations and development endeavors. He has worked on education strategies for first-generation college students and workforce development as a non-profit leader for 15 years.
Guesnerth Josué Perea, Executive Producer, is Executive Director of the afrolatin@ forum, is founder and co-curator of the AfoLatine Theology Project. Josué is co-host of the podcast "Majestad Prieta" and is an Associate Pastor at Metro Hope Church in East Harlem, NY.
Images: © Faith in Blackness