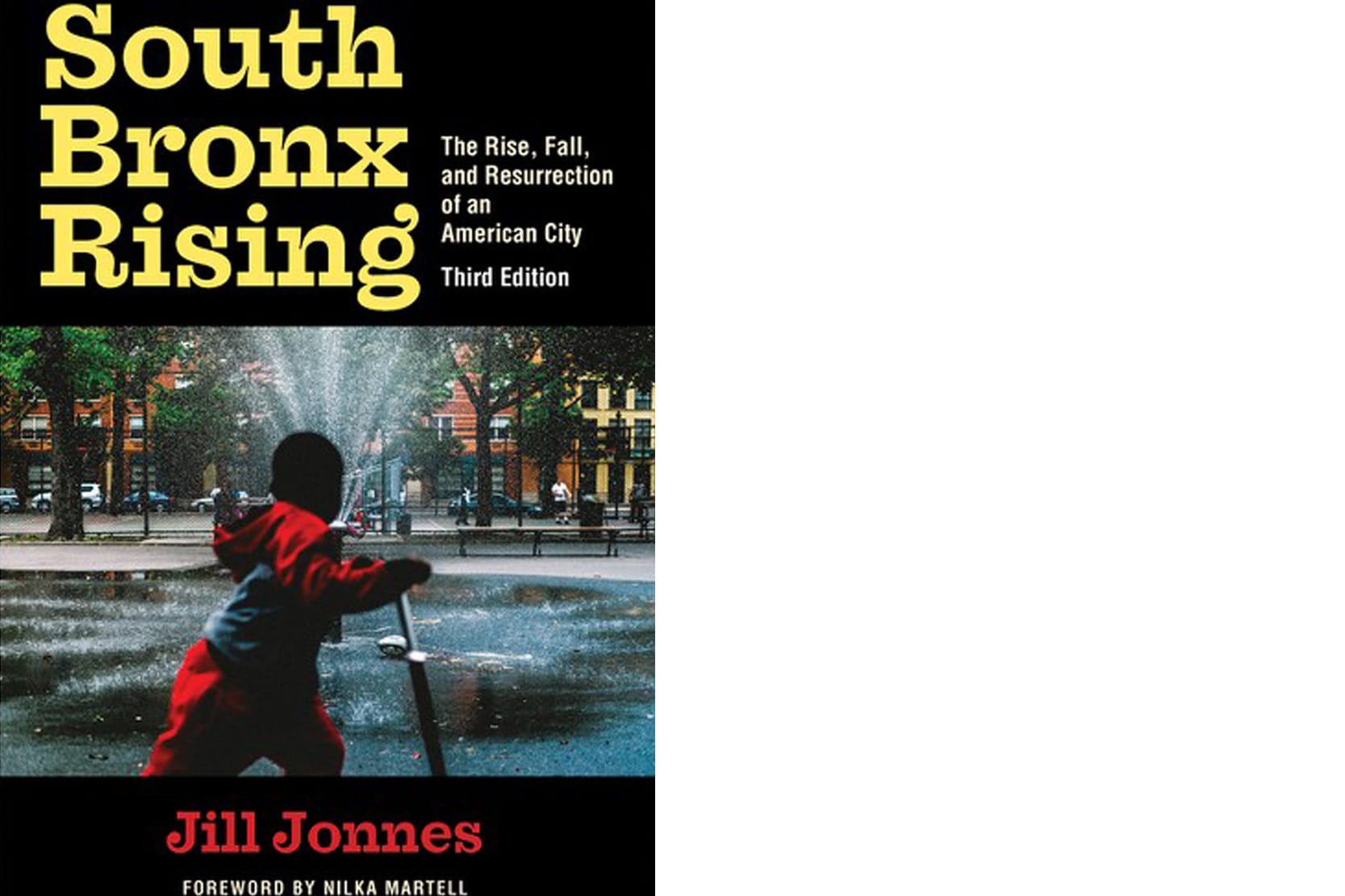 South Bronx Rising Third Edition by Jill Jonnes

Sunday
Oct 23, 2022 | 6pm
Join the BDC for a book launch with author Jill Jonnes, as she presents the 3rd edition of South Bronx Rising. Jonnes will be accompanied by writer Nilka Martell as they discuss the book's publication and the impact these photographs have had in the Bronx. Ed García Conde will moderate the conversation.
Thirty-five years after this landmark of urban history first captured the rise, fall, and rebirth of a once-thriving New York City borough—ravaged in the 1970s and '80s by disinvestment and fires, then heroically revived and rebuilt in the 1990s by community activists—Jill Jonnes returns to chronicle the ongoing revival of the South Bronx. Though now globally renowned as the birthplace of hip-hop, the South Bronx remains America's poorest urban congressional district. In this new edition, we meet the present generation of activists who are transforming their communities with the arts and greening, in projects like the restoration of the Bronx River. At the same time, real estate investors have noticed, setting off new gentrification struggles.
Bios:
Jill Jonnes is the author of Conquering Gotham, Empires of Light, and South Bronx Rising. She was named a National Endowment for the Humanities scholar and has received several grants from the Ford Foundation.
Nilka Martell is a parks advocate, writer, and the founder of "Loving the Bronx", an online resource that shares the history and culture of the Bronx.
Ed García Conde is a social media consultant and successful blogger. Working as a real estate appraiser since 1998 has enabled him to become fluent about the histories of the five boroughs of New York City as well as the current social and cultural transitions of these areas. A lifetime resident of Melrose in the South Bronx, García Conde has dedicated himself to social and environmental justice issues, which affect the neighborhood and the Bronx. Unhappy with mainstream media's negative coverage of Melrose, the South Bronx, and the Bronx in general, he created websites to share the history and beauty of these neighborhoods and discuss with followers the issues that challenge the community, giving a voice to an otherwise voiceless neighborhood. His blog Welcome2TheBronx has become the most widely read and recognized Bronx blog (250,000 monthly visitors and a social media reach of 1.5 – 2 million weekly). Most recently, García Conde and Welcome2TheBronx received the distinction of being awarded New York City's Historic District Council 'Friend In the Media Grassroots Award' in 2015. www.welcome2thebronx.com
Cover image © Michael Young