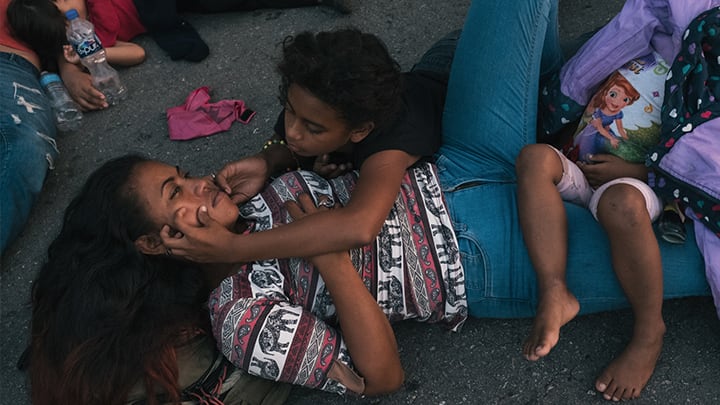 Trump Revolution: Immigration

Saturday
Feb 15, 2020 | 6pm
FEATURING
Greg Constantine | Kholood Eid | John Moore | Luis Antonio Rojas | Elliot Ross
Griselda San Martin | Cinthya Santos-Briones | Laura Saunders
Through photos, words and multimedia, the BDC exhibition, Trump Revolution: Immigration, opening February 15th, documents the current president's overturning of decades of American immigration policy and law, and its profound effects on American society and the lives of millions of immigrants.

This is the first in a year-long series of Trump Revolution exhibitions examining America's societal and political transformation, one whose speed, reach and consequences are unmatched in our country's history.

On view: Feb 15 - Mar 29, 2020.

Esta es la primera exposición del año de una serie de exposiciones sobre Trump Revolution que examina la transformación social y política de Estados Unidos, cuya velocidad, alcance y consecuencias son inigualables en la historia de nuestro país.

Expuesta desde el 15 de Febrero al 29 de Marzo

The exhibition is curated by the Bronx Documentary Center's Exhibition Coordinator Cynthia Rivera, and Executive Director Michael Kamber.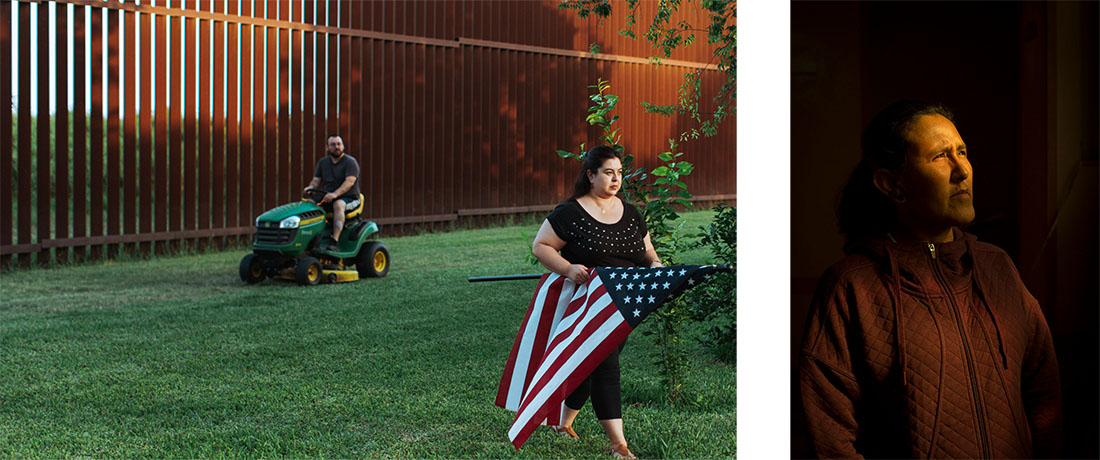 FEATURING
Antoine D'Agata | Olivia Arthur | Matt Black | Carolyn Drake in collaboration with Andres Gonzalez | Thomas Dworzak | Jim Goldberg | David Alan Harvey | Cristina De Middel | Radal Milach | Mark Power | Lua Ribeira | Alessandra Sanguinetti | Jerome Sessini | Larry Towell | Peter Van Agtmael


Trump Revolution: Immigration will also feature LINEA: The Border Project by Magnum Photographers. In May 2019, they spent two weeks either side of the US-Mexico border in San Diego, Tijuana, Juarez and El Paso. Many have returned to the region since and continue to document an ever-evolving story.
"LINEA: The Border Project was created to go beyond the conventions of an often melodramatic news cycle and the relentless political posturing that has defined public understanding of the Mexico-USA border. We are interested in the subtlety, complexity, humanity and beauty of the region and its people. We made this work and this show to reflect these ideas, and will bring it to public spaces across both countries and the political divide inside the USA. In an era of of polarizing rhetoric and relentless attempts at dehumanizing the other, we hope our work can serve as a counterpoint and an antidote."

The exhibition is curated by Magnum Photos.


Spanish translation: Maite H. Mateo
HEADER PHOTO: A Central American family rests by the side of the highway in the outskirts of Pijijiapan, Chiapas, Mexico, on October 26, 2018. © Luis Antonio Rojas
INTERIOR PHOTO (L-R): Solis Home, South Point, TX. © Elliot Ross; © Cinthya Santos Briones