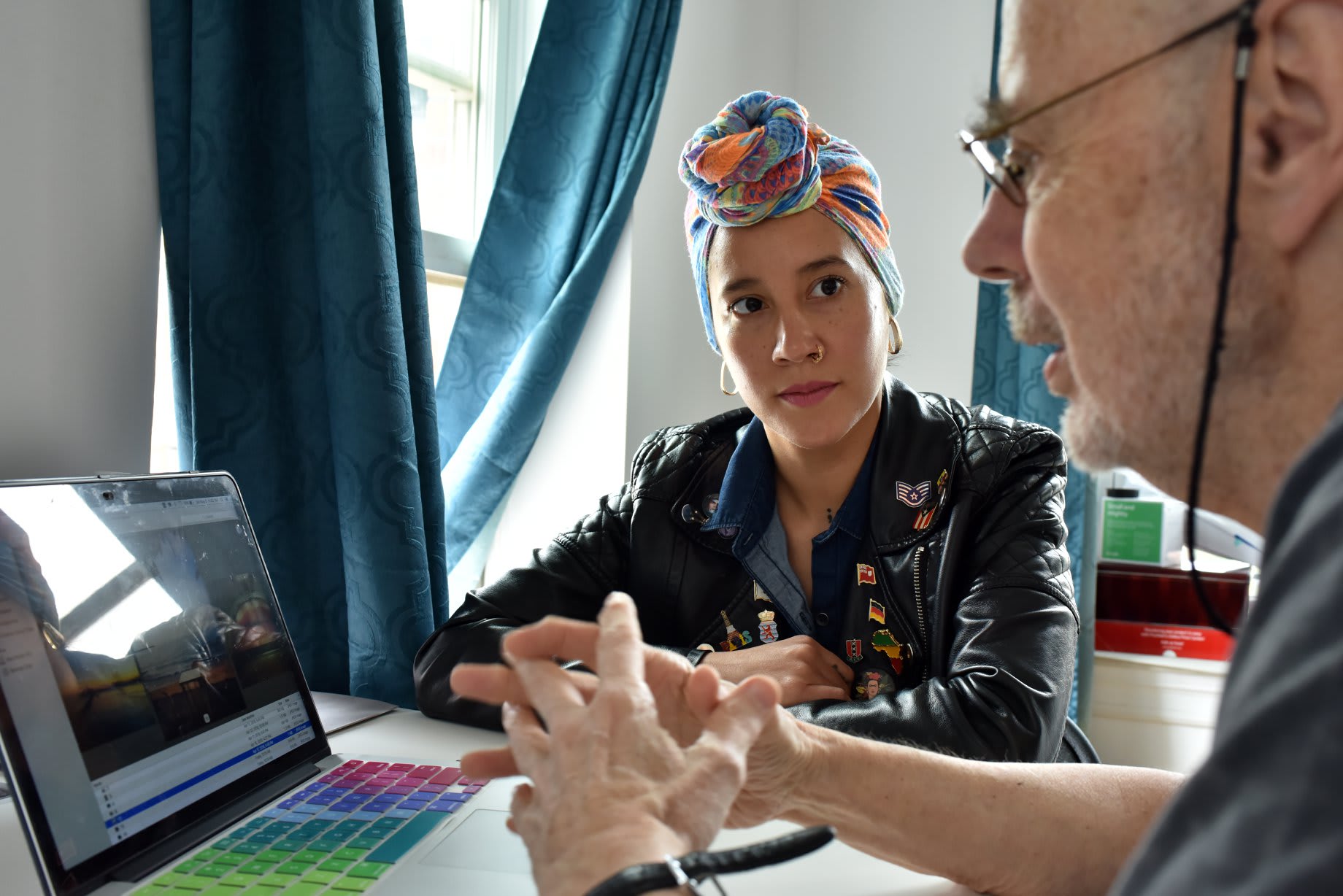 10th Annual Portfolio Review

Saturday
Oct 1, 2022 | 10am

10AM-4PM

Sign up to meet and get critiqued by the top photo editors and photographers from The New York Times, The Wall Street Journal, National Geographic and more.
You will have the chance to meet one-on-one for twenty minutes with 5 of the following reviewers:
Sam Barzilay, Creative Director & Co-Founder of Photoville
Nina Berman, Columbia Journalism School, & Photographer/Filmmaker
Ben Brody, Director of Photography for GroundTruth and Report for America
Samantha Clark, Photo Editor, National Geographic
Jeffrey Furticella, Photo Editor, The New York Times
Natalia Jimenez, Photo Editor, The Washington Post
Jillian Kumagai, Visuals Editor, ProPublica
Marie Monteleone, Photo Editor, Bloomberg
Meghan Peterson, Deputy Photo Director, The Wall Street Journal
Simone Salvo, Artist & Visual Strategist
Tif NG, Magnum Foundation
Ariel Zambelich, Photo Editor, The Wall Street Journal
Space is limited and advance registration is required.
Prior to the review, the BDC will ask you to submit your top choices for reviewers ranking from 1 to 10. We will do our best to match you to your first selections.
Throughout the day, you can relax and enjoy yourselves in the BDC's intimate community garden. The BDC will also provide lunch by Xochimilco, the Bronx's finest Mexican restaurant.
BRONX SCHOLARSHIP
There are five scholarship spots available for Bronx-based photographers. To apply for the scholarship, please send the following to info@bronxdoc.org:
• A short statement discussing your work and how the portfolio would be beneficial.
• 10 images from any body of work with captions. The images need to be lo-res .jpg files zipped in a folder with your name. The zipped folder should be attached to the email with your statement or sent via WeTransfer.
The scholarship application is due no later than 11PM on Monday, September 26th. Submissions received after this time will not be reviewed. Please note these submissions will not be judged by BDC staff or volunteers; professional photo editors will be making the final decision. Email info@bronxdoc.org if you have any questions.
*CANCELLATION POLICY: No refunds if canceling within 7 days of the workshop. Cancellations before the 7 day period will receive a refund of the registration price, not including Eventbrite's service fee.
**Please note that all reviewers are working professionals. In the event of last minute assignments or schedule changes, the BDC reserves the right to substitute reviewers.