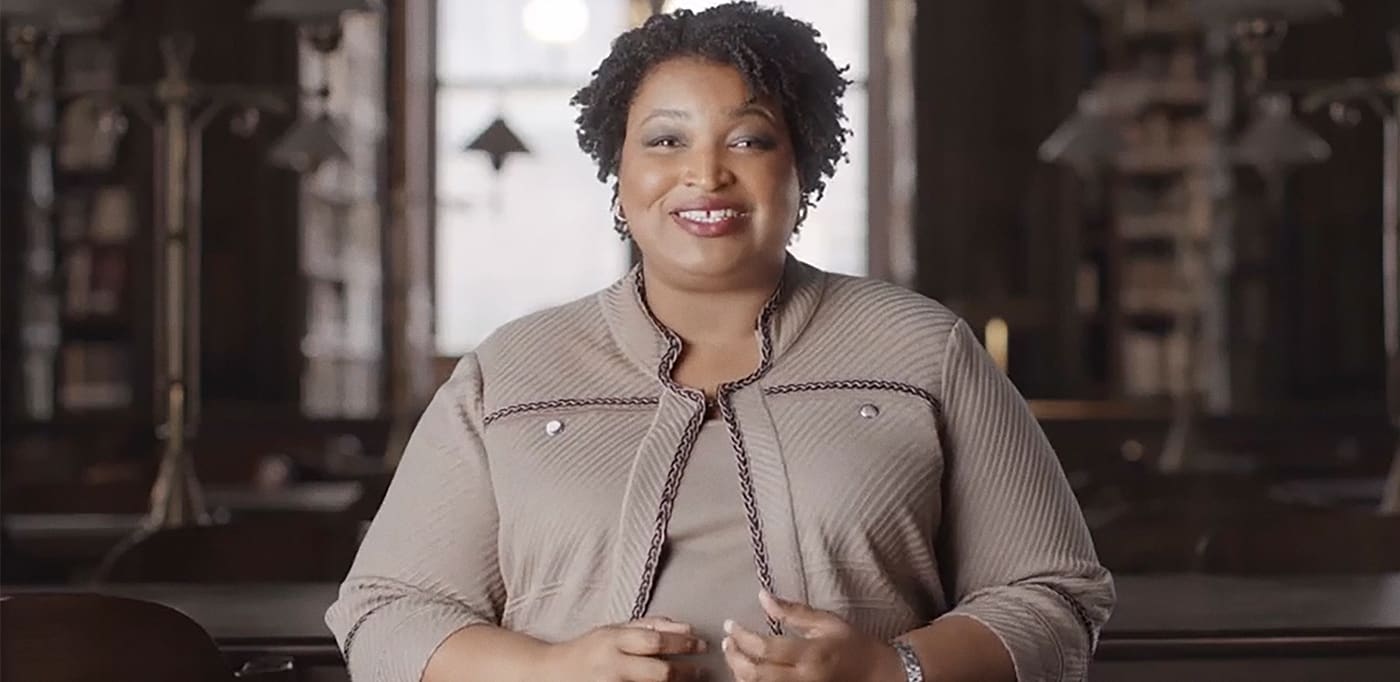 All In: The Fight for Democracy

Saturday
Oct 24, 2020 | 6:30pm
For our 6th Annual Women's Film Series we have selected a lineup of films focusing on agents of change, women who are playing critical, big picture roles during challenging times.
Due to the COVID pandemic, our series this year will not include the screening of the films. It will consist of virtual Q&As/conversations with the directors of the films and those who worked on it with them.
All In: The Fight for Democracy examines the issue of voter suppression in the US. The film interweaves personal experiences with activism and historical insight to expose a problem that has corrupted our country from the beginning. With the expertise of Stacey Abrams, the film offers an insider's look into the barriers to voting.
Please join us on Saturday, October 24th, at 6:30M EST for a virtual Q&A discussion with award-winning filmmaker and producer Lisa Cortés.
The film is available to watch on Amazon Prime Video with a subscription.
BIO
Lisa Cortés is an Academy Award® nominated and Emmy-winning Producer and Director. She is renowned for creating challenging, visionary stories and has been distinguished by her commitment to empowering inclusive voices. The film Precious (2009), which she executive produced, received the Sundance Audience Award and Grand Jury Prize for best drama. Marking the acting debut of Gabourey Sidibe, the film was nominated for six Academy Awards® and won two. 2019's Emmy-winning, The Apollo, an HBO documentary, explores African American cultural and political history through the story of the legendary Apollo Theater. Her directorial debut, The Remix: Hip Hop X Fashion (2019), traces the impact of street fashion and African American creativity on global cultural trends and was recently released on Netflix. Cortés current project, All In: The Fight For Democracy; which she co-directed with Liz Garbus and produced with Stacey Abrams, Dan Cogan and Garbus was released by Amazon Studios. Her early career as a music executive was launched at the iconic Def Jam label and Rush Artist Management; she also was VP of Artist & Repertoire at Mercury Records and founded the Loose Cannon label. Her film productions have received over 70 international awards and nominations. She is a graduate of Yale University.
IMAGE: © All In: The Fight for Democracy