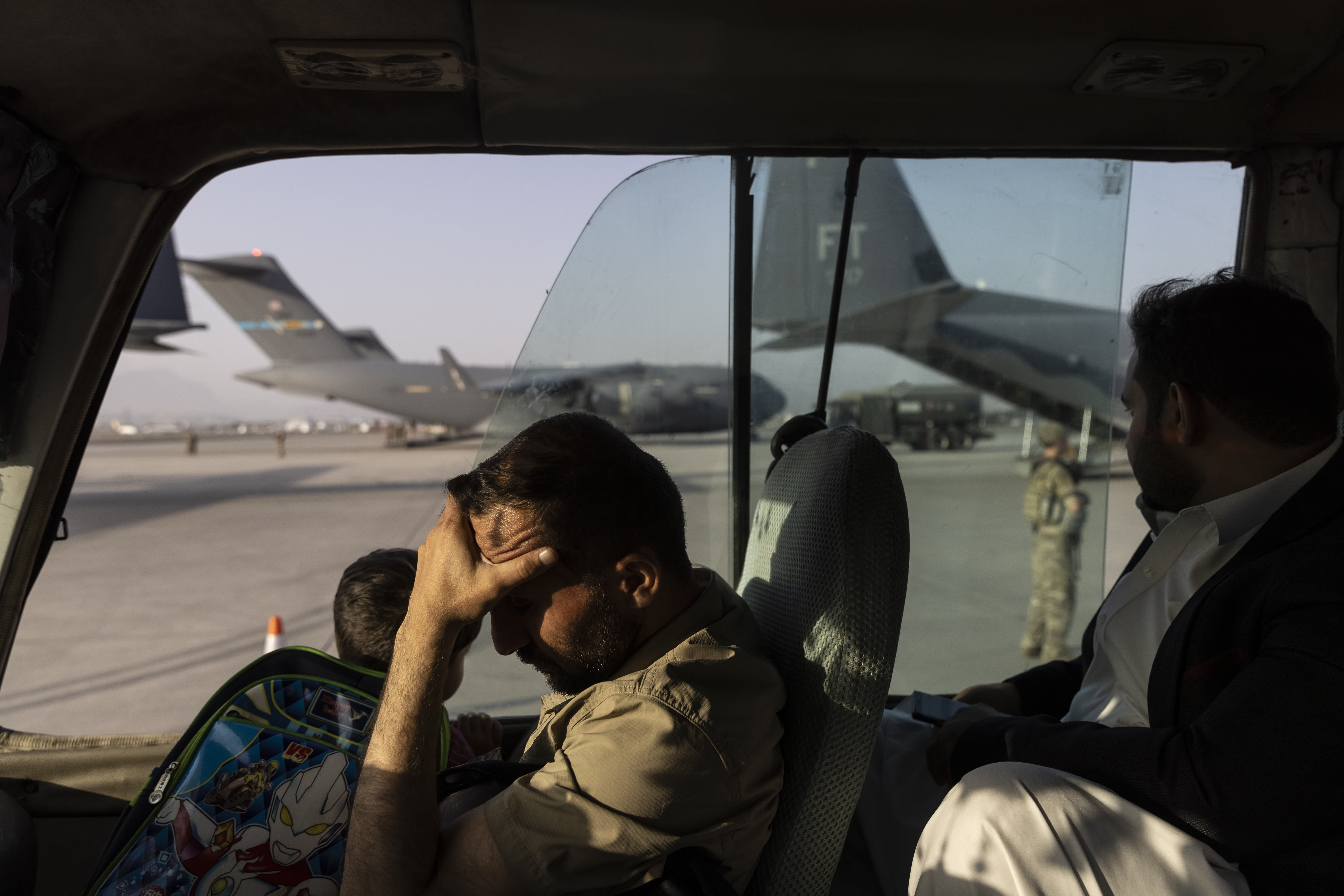 BDC Conversations | Victor J. Blue and Michael Kamber

Saturday
Oct 2, 2021 | 5pm
Join photographer Victor J. Blue, live from Afghanistan, in conversation with BDC Founder Mike Kamber as they discuss the work of photographers working in Afghanistan as the Americans withdrew and the country fell to the Taliban.
Blue has been working in Afghanistan for more than a decade and has been on the frontlines documenting this critical period.
Blue's work is currently on view at the BDC in the group exhibition URGENCY! Afghanistan. The "exhibition in progress" shows the work of more than a half dozen photojournalists who covered America's 20-year war.
Bios
Victor J. Blue is a New York-based photojournalist whose work is most often concerned with the legacy of armed conflict, human rights and the protection of civilian populations, and unequal outcomes resulting from policy and politics.

Michael Kamber has worked as a journalist for more than 25 years. Between 2002 and 2012, he worked for The New York Times, covering conflicts in Iraq, Afghanistan, Liberia, the Sudan, Somalia, the Congo, and other countries. He was the first person in New York Times' history to routinely file photos, videos and written articles to the paper. His photographs have also been published in nearly every major news magazine in the United States and Europe, as well as in many newspapers. In 2011, Kamber founded the Bronx Documentary Center, an educational space dedicated to positive social change through photography and film. Kamber is an adjunct professor at Columbia University. He is the winner of a World Press Photo award, the Mike Berger Award, the Society of Professional Journalists Deadline Club Award, American Photo Images of the Year, and is a member of The New York Times team that won a 2003 Overseas Press Club award. The New York Times twice nominated Kamber's work for the Pulitzer Prize.
IMAGE: © Afghan refugees fleeing the Taliban takeover of their country wait on the tarmac of the military side of HKIA Airport in Kabul, Afghanistan, Monday, August 23, 2021. The group was organized by their employer and boarded four buses, clearing one of the gates into the base in the early hours of Monday morning. They were meant to board a charter flight to Uganda where they would be processed and sent along to their destination countries, but the US military pushed back authorization for their flight to land. CREDIT: Victor J. Blue for The New York Times