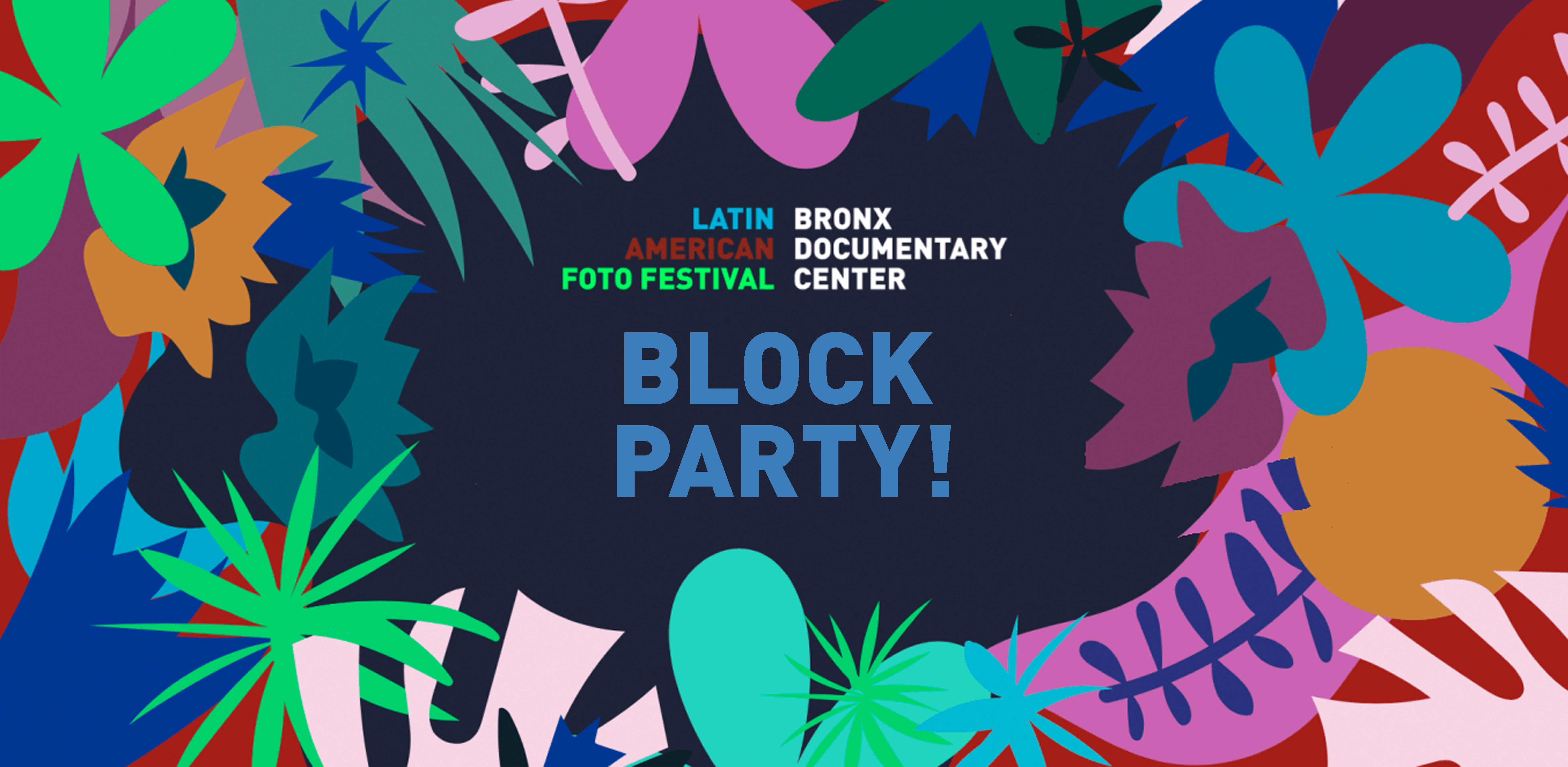 Saturday
Jul 16, 2022 | 12pm

Join the Bronx Documentary Center as we celebrate our 5th Annual Latin American Foto Festival. Our annual block party returns on Saturday, July 16th, from 12-5PM, at 151st St and Courtlandt Ave.
Join us for a day of food, music, and fun! The event will include free portraits, exhibition tours in both English and Spanish, family-friendly activities and games, face painting, arts and crafts, sports, and more!
Learn about our Partners who will have tables at the Block Party:
Kayla Beltran a self-taught crochet artist from the Bronx will be there selling her work. Follow Her
Wildflower New York Charter School (WNYCS) is a culturally and linguistically diverse neighborhood-nested, Montessori school that provides children full attention to life and its requirements so they can author their own journeys in a space where joy, empowerment, humanity, interconnectedness, healing, balance, and harmony are at the core of their daily experiences. Our Montessori charter school consists of five Teacher-Led, Micro-Schools that serve children in Pre-K (4) through Third Grade. Founded by educators from the Bronx and greater New York City area, our schools will offer a public and authentic option for the world renowned Montessori education methodology, grounded in culturally sustaining and critical pedagogy. This child-centered, hands-on-learning environment will foster a joy of learning in areas of math, reading, writing, agriculture, geography, biology, history, social and emotional wellness, visual art, music and movement, through the use of sensorial, beautifully and intentionally crafted materials. Wildflower New York Charter School is an anti-bias and anti-racist organization committed to education equity and liberatory education for our children, families, and community. Learn more
Ana Francisco will be tabling for the Cognitive Neurophysiology Lab at Albert Einstein College of Medicine and MhOOD-mental health outreach.
This event is held in conjunction with the BDC's 5th Annual Latin American Foto Festival. The Festival will be held July 14- 31, featuring large-scale photographs throughout the Melrose neighborhood by both emerging and established, award-winning photographers.