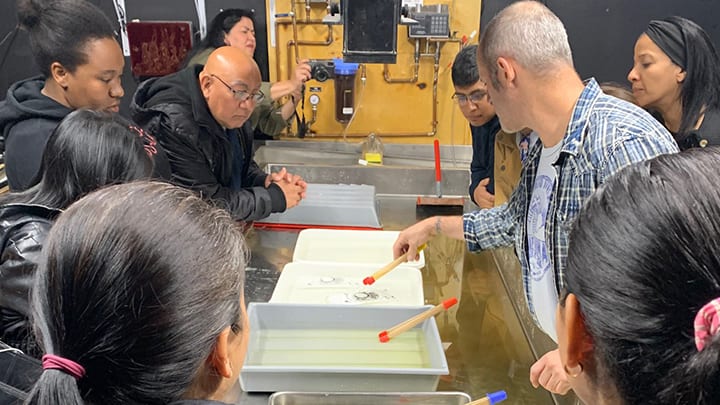 Fotografia en Español nivel Intermedio

Saturday
Mar 7, 2020 | 10am
—IN RESPONSE TO COVID-19 THIS WORKSHOP IS CANCELED—

In this class students will learn: Photoshop, black and white photography, printing in the dark room, and portrait.
REGISTRO

March 7 to April 11
6 classes: Saturday
Hours: 10AM to 1PM
Price:
$ 50 Bronx residents
$ 100 Other

Photographers who will teach this workshop include, photographer and journalist Michael Kamber, founder and executive director of the BDC, María Galindo and Belinda Gallegos . Together they represent decades of experience as photography professionals.

The BDC will have a limited number of Digital Single Lens Reflex (DSLR) cameras available for participants who do not have their own camera.
The quota for this class is limited.
PHOTO: © Maria De La Paz Galindo / BDC