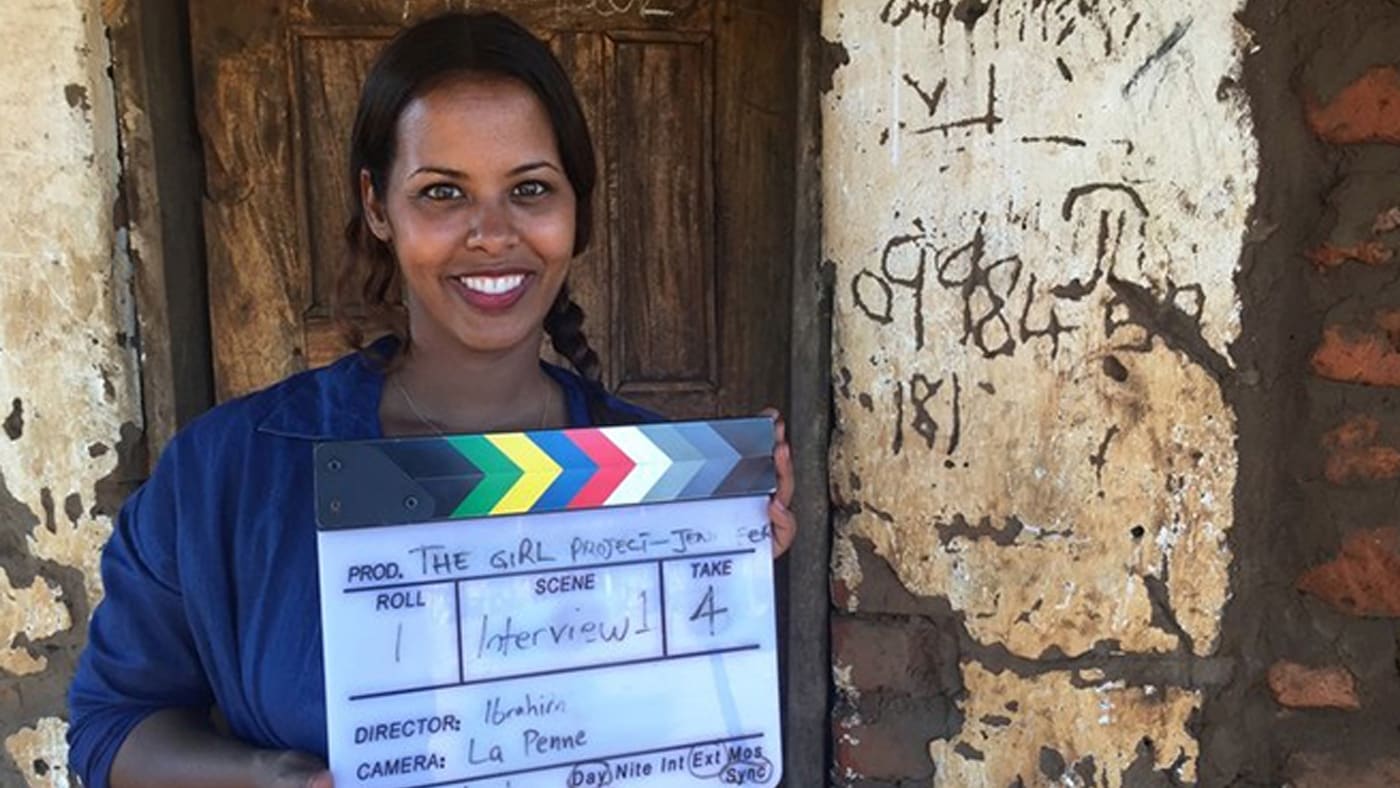 Saturday
Nov 9, 2019 | 11am

Making a film can be daunting! Where do you start? Award-winning director and producer Idil Ibrahim will lead an Empowered Storytelling workshop exploring how to bring an idea to fruition and, ultimately, to screen in this filmmaking workshop.

In this workshop, she will provide hands-on examples of development, pre-production, production, and post-production, as well as discuss clips from her films, and share real-life practical anecdotes. Fellow film colleagues will be on hand as well to share their experiences and tips to bring ideas to life.

REGISTER TODAY!

About the Instructor

IDIL IBRAHIM is an award-winning filmmaker and has worked on and produced film projects that have gone on to screen at the top international film festivals such as the International Film Festival Rotterdam, Toronto International Film Festival, Los Angeles Film Festival, Cinéma du Réel in Paris, and Sundance Film Festival, among others. Idil was also selected as one of five women directors to direct a short film for Glamour Magazine's The Girl Project for "Get Schooled," a series focusing on girls education around the world in Malawi, India, Brazil and the United States. She is a recipient of the 2017 Extraordinary Women Awards held by the 92nd Street Y, a hub for women to learn and inspire others by sharing their knowledge, ideas, insights and strength. She was also selected as one of OkayAfrica's "100 Women" for 2018.
A graduate of UC Berkeley, her work has led her around the world. She was most recently in Mali as producer of the feature documentary The Badass Librarians of Timbuktu, based on the New York Times Bestselling book of the same title. Prior to producing The Badass Librarians of Timbuktu, she was in Senegal, where she directed and produced the film Sega, starring Alassane Sy (Restless City, Mediterranea), which examines the issue of migration and repatriation. Her film Sega won the jury award for Best Short Film at the 2019 Blackstar Film Festival and was awarded the Golden Dhow for Best Short Film at the Zanzibar International Film Festival. She is passionate about human rights, humanitarian issues, and global education.

Space is limited and advance registration is required. Women filmmakers are strongly encouraged to participate. 10% off for BDC members at the photographer/filmmaker level or if you have previously participated in a BDC workshop.
*We have scholarship spots available. Please email a sample of your work and a statement on why you should be selected to jon@bronxdoc.org
Please email info@bronxdoc.org if you have any questions.
*CANCELLATION POLICY: No refunds if canceling within 7 days of the workshop. Cancellations before the 7 day period will receive a refund of the registration price not including service fees.

PHOTO: © Idil Ibrahim