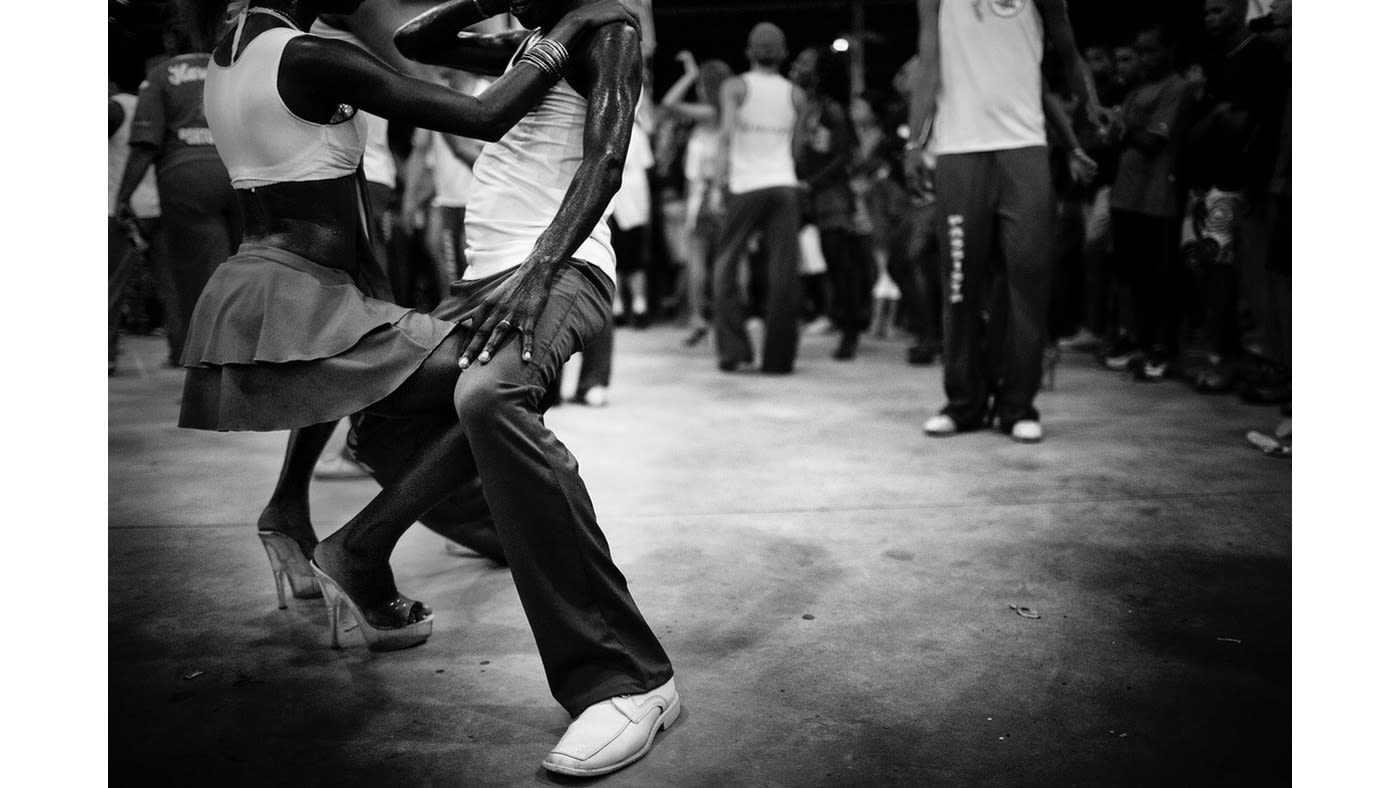 João Pina + Jon Lee Anderson

Tuesday
Jun 5, 2018 | 7pm
The Bronx Documentary Center welcomes award-winning photojournalist João Pina in conversation with The New Yorker writer Jon Lee Anderson. Pina will discuss his new book, 46750.
46750 is a visual account of the last decade in Rio de Janeiro, a portrait of the so-called "wonder city," with all its contrasts and complexities. 46,750 is the number of homicides that occurred in Rio de Janeiro's metropolitan area during the decade between 2007 and 2016, while Brazil hosted both the World Cup and the Olympics, an average of 13 homicides per day.
Joao Pina spent ten years on this body of work, parts of which have been published in The New Yorker, Stern Magazine, El Pais Semanal and The New York Times. The work has been awarded with Estação Imagem 2017, PDN Photo Annual 2010 and been a finalist for the Henri Nannen Preis.
BIO
JOÃO PINA is a freelance photographer born in Portugal in 1980. He began working as a professional photographer at age eighteen and graduated from the International Center of Photography's Photojournalism and Documentary Photography program in New York in 2005. Pina's photographs have been published in D Magazine, Days Japan, El Pais, Expresso, GEO, La Vanguardia, New York Times, New Yorker, Newsweek, Stern, Time, and Visão, among others. He is a faculty member of the International Center of Photography in New York, and a regular lecturer and teacher of photography workshops. Currently, he is a Nieman Fellow at Harvard University for 2017/2018.
JON LEE ANDERSON a staff writer, began contributing to The New Yorker in 1998. Since then, he has covered numerous conflicts for the magazine, including those in Syria, Lebanon, Libya, Iraq, Afghanistan, Angola, Somalia, Sudan, Mali, and Liberia. He has also reported frequently from Latin America and the Caribbean, writing about Rio de Janeiro's gangs, the Panama Canal, the 2010 earthquake in Haiti, and a Caracas slum, among other subjects, and has written Profiles of Augusto Pinochet, Fidel Castro, Hugo Chávez, and Gabriel García Márquez. He is the author of several books, including The Lion's Grave: Dispatches from Afghanistan, Che Guevara: A Revolutionary Life, Guerrillas: Journeys in the Insurgent World, and The Fall of Baghdad. He is the co-author, with Scott Anderson, of War Zones: Voices from the World's Killing Grounds and Inside the League. He has been honored by the Overseas Press Club, and in 2013 he was honored with a Maria Moors Cabot Prize for outstanding reporting on Latin America and the Caribbean. He began his career in 1979, reporting for an English-language weekly in Lima, Peru, and now regularly teaches workshops for Latin-American reporters.


FOTOEVIDENCE was founded in 2010 to continue the tradition of using photography to draw attention to human rights violations, injustice, oppression and assaults on human dignity wherever they may occur. Photographs have not only changed people's perception but, in some cases, altered the course of history.
For seven years, the FotoEvidence Book Award recognized one photographer whose work demonstrates vision and commitment in the pursuit of social justice and in 2017, FotoEvidence partnered with World Press Photo. The book award was renamed the FotoEvidence Book Award with World Press Photo. The selected project is published by FotoEvidence as part of a series of photo books dedicated to the work of photographers, whose commitment and courage deliver painful truths, creating awareness and intolerance towards violations of human dignity.


© João Pina

Suggested donation: $5 Bronx Residents, $10 General Admission, 18 and under Free. Tickets are available at the door.

Our venue is on the ground floor and is wheelchair accessible. The bathroom is non-gender segregated. For further information call 718-993-3512.