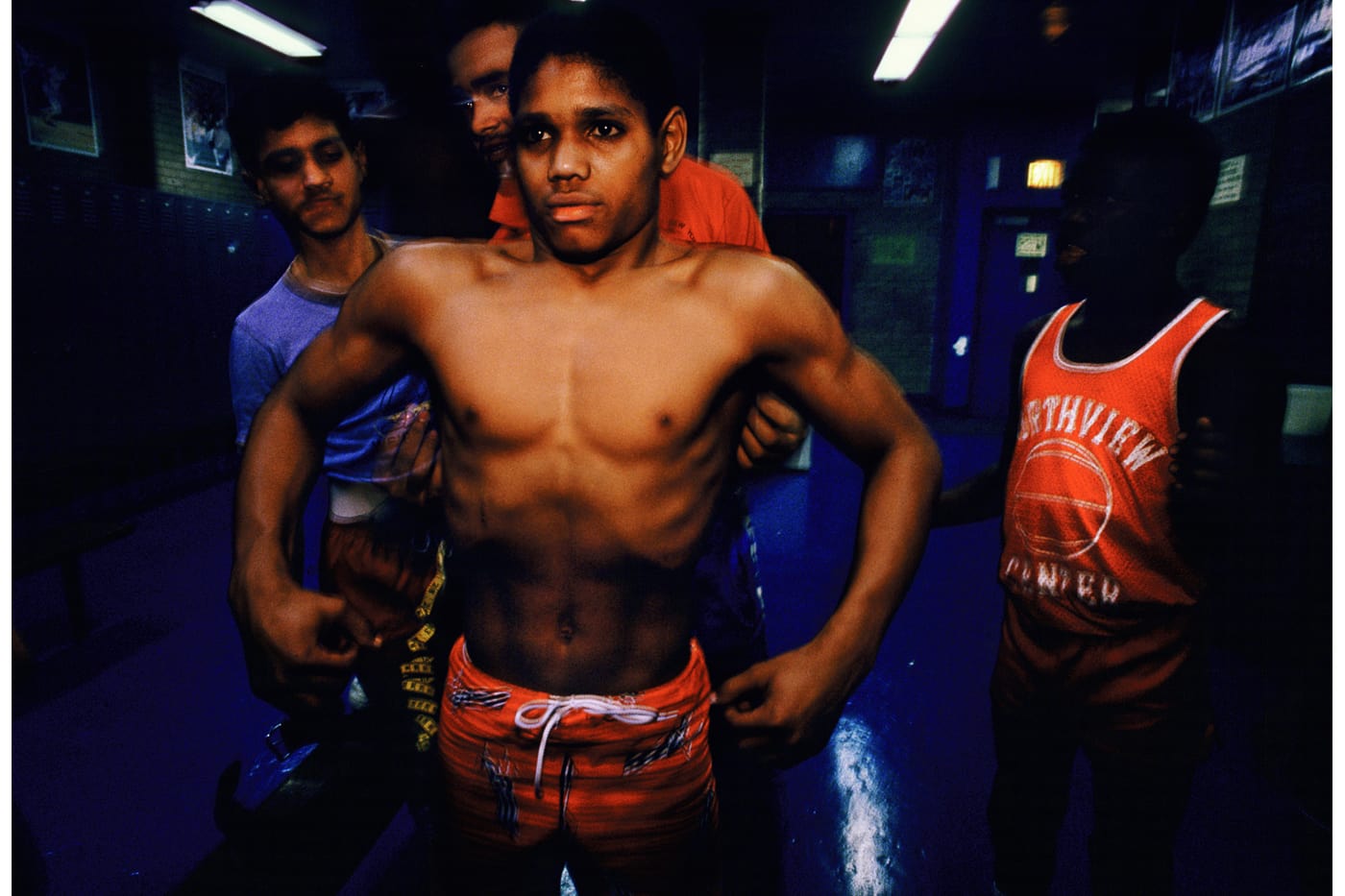 Saturday
Dec 2, 2017 | 6pm
Joseph Rodriguez will discuss the work on view in his exhibition at the Bronx Documentary Center, Spanish Harlem: El Barrio in the '80s. Moderated by Ed Morales.
In Spanish Harlem: El Barrio in the '80s, Joseph Rodriguez, a working-class Puerto Rican from the streets of Brooklyn, spent five years (1985-90) in Spanish Harlem, capturing a spirit of a people that survives despite the ravages of poverty, and more recently, the threat of gentrification and displacement. Learn more about the exhibition here.
Following the conversation, Joseph Rodriguez will be signing copies of his book Spanish Harlem: El Barrio in the '80s, which will be available for purchase.
BIOS

JOSEPH RODRIGUEZ is an internationally recognized documentary photographer Joseph Rodriguez was born and raised in Brooklyn, New York. Joseph's work has appeared in such publications as American Photo, Black&White, ESPN, The New York Times Magazine, National Geographic, and more. He has received awards and grants from the Open Society Institute, Justice Media Fellowship, Katrina Media Fellowship, National Endowment for the Arts, the Rockefeller Foundation, amongst others. Author of Still Here, Flesh Life Sex, Juvenile, The New Americans, East Side Stories: Gang Life in East L.A, and Spanish Harlem: El Barrio in the '80s. Rodriguez teaches at New York University, and the International Center of Photography, New York. He's also taught at universities in Scandinavia, Europe, and Mexico.
ED MORALES is a journalist who has investigated New York City electoral politics, police brutality, street gangs, grassroots activists, and the Latino arts and music scene. He has been a Latin music Newsday columnist and longtime Village Voice contributing writer whose work has appeared in Rolling Stone, The New York Times, Miami Herald, San Francisco Examiner, The Los Angeles Times, The Guardian, Jacobin, and The Nation.
Held in conjunction with Spanish Harlem: El Barrio in the '80s by Joseph Rodriguez which is made possible by the National Endowment for the Arts, New York State Council on the Arts with the support of Governor Andrew Cuomo, the New York State Legislature, by public funds from the New York City Department of Cultural Affairs in partnership with City Council, The Donnelley Foundation, and Ghetto Film School.
Suggested Donation: $5 Bronx Resident, $10 General, 18 and under free.
Our venue is on the ground floor and is wheelchair accessible. The bathroom is non gender segregated. For further information call 718-993-3512 or email olivia@bronxdoc.org