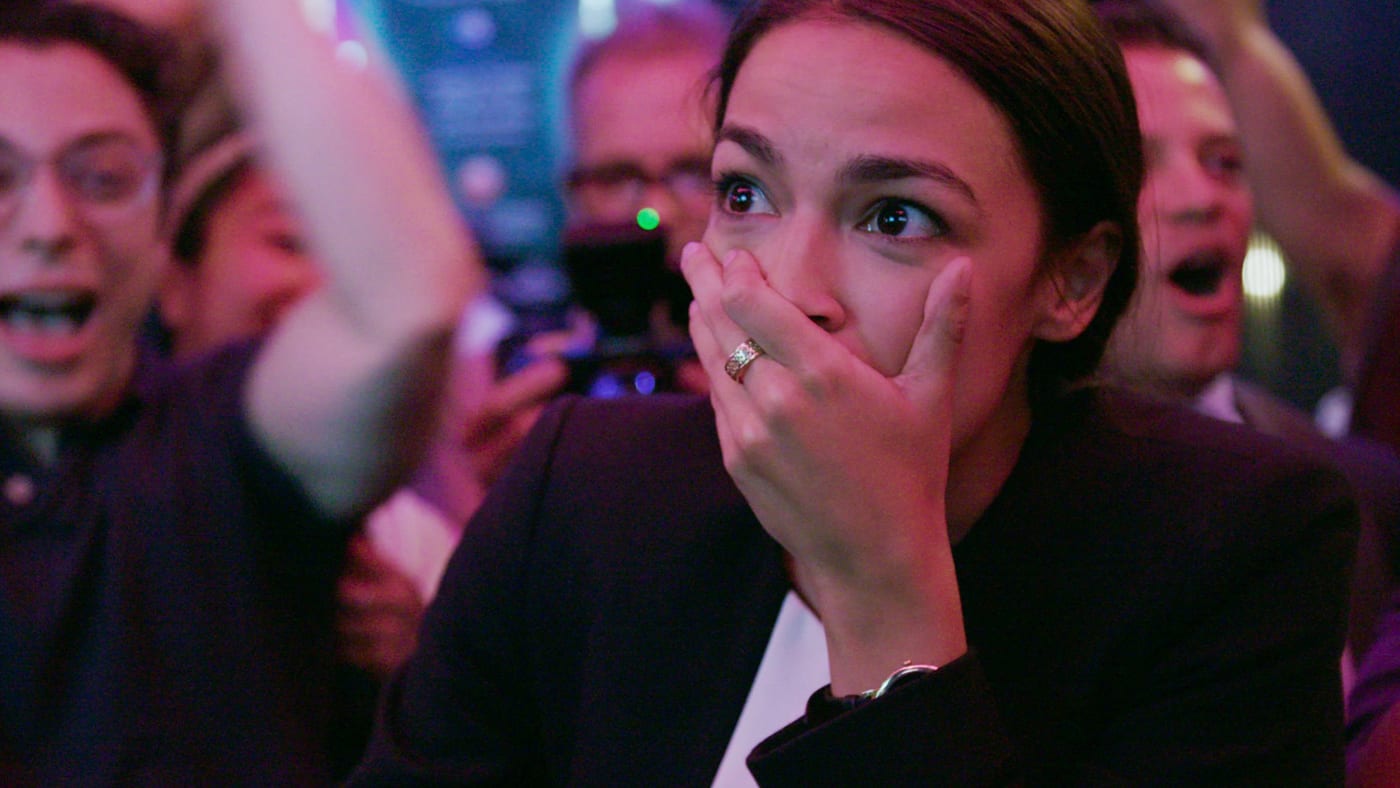 Saturday
Oct 5, 2019 | 6pm

This year we have curated our 5th Annual Women's Film Series around the stories of the Bronx as told by women documentary filmmakers.
When tragedy struck her family in the midst of the financial crisis, Bronx-born Alexandria Ocasio-Cortez had to work double shifts in a restaurant to save her home from foreclosure. After losing a loved one to a preventable medical condition, Amy Vilela didn't know what to do with the anger she felt about America's broken health care system. Cori Bush was drawn into the streets when the police shooting of an unarmed black man brought protests and tanks into her neighborhood. Paula Jean Swearengin was fed up with watching her friends and family suffer and die from the environmental effects of the coal industry.

At a moment of historic volatility in American politics, these four women decide to fight back, setting themselves on a journey that will change their lives and their country forever. Without political experience or corporate money, they build a movement of insurgent candidates challenging powerful incumbents in Congress. Their efforts result in a legendary upset.


Director
RACHEL LEARS has a PhD in Cultural Anthropology and a graduate certificate in Culture and Media from NYU. She made her feature documentary directing debut with Aves de paso(2009) and co-directed The Hand That Feeds (2014), winner of Audience Awards at DOC NYC and the Full Frame Documentary Film Festival and a nominee for a News & Documentary Emmy. Says she of Knock Down the House, "After the 2016 election, I wanted to tell a big story about people changing American politics in big ways and about power — how it works and how to achieve it. I wanted to tell a story about people working to build solidarity across social divides, and about the intersections of economics and injustice based on race, gender, and other aspects of identity."
The 5th Annual Women's Film Series was curated by Jon Santiago.
Suggested donation: $5 Bronx Residents, $10 General Admission, 18 and under Free. Tickets are available at the door.
Our venue is on the ground floor and is wheelchair accessible. The bathroom is

non gender-segregated

.

For further information call 718-993-3512.
Questions? Please call 347-270-2055

PHOTO: © Knock Down the House