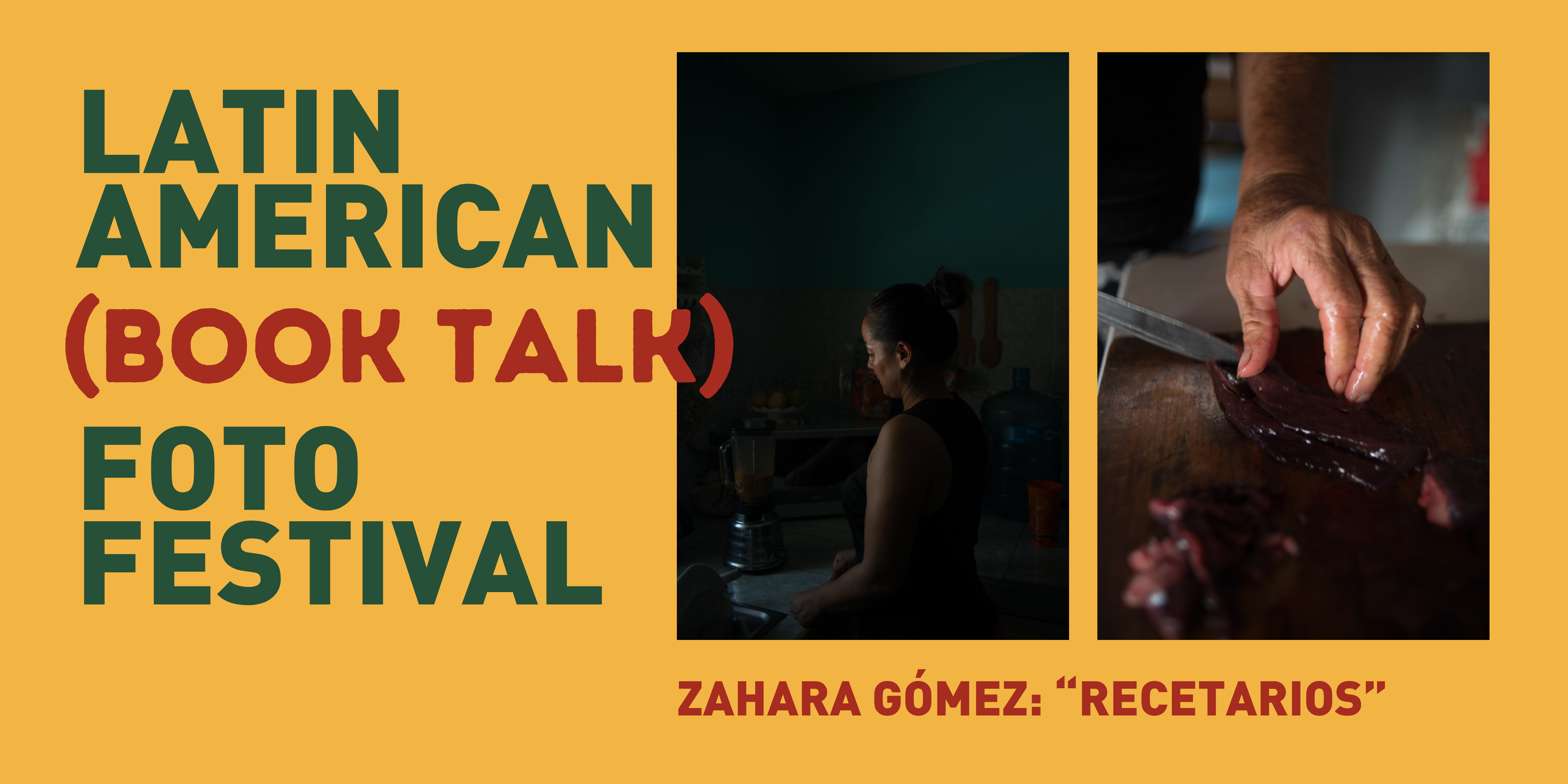 LAFF: Zahara Gómez "Recetarios"

Saturday
Jul 22, 2023 | 7pm
"Que la cocina sea pretexto para hablar de lo indecible, para hacer presentes a los que se llevaron, para tejer acciones contra la ausencia."— Zahara Gómez Lucini
"May the kitchen be a pretext to talk about the unspeakable, to give presents to those who were taken away, to weave actions against absence." —Zahara Gómez Lucini
This project has gathered recipes from Las Rastreadoras del Fuerte, a group of mothers and family members in Los Mochis, Sinaloa–the favorite recipes of their missing relatives, whom they have been searching for since 2014. According to the photographer Zahara Gómez Lucini, "El Recetario para la memoria is a tribute to those who are no longer here and to those of us who still resist–a project to feed our memory and nourish ourselves with resistance."
Learn more about the book here.
This event is held in conjunction with the Bronx Documentary Center's 6th Annual Latin American Foto Festival which runs July 13-30, 2023. Learn more here.
Zahara Gómez is an Argentinian photographer currently living in Mexico. Her work explores stories about political and social violence, using archival research, collaboration with human rights organizations and fieldwork to reconstruct collective memory. She teaches classes at F64 School, Centro ADM, Gimnasio del Arte and Centro de la Imagen and is an active member of Foto Feminas and Women Photograph.
IMAGE: © Zahara Gómez