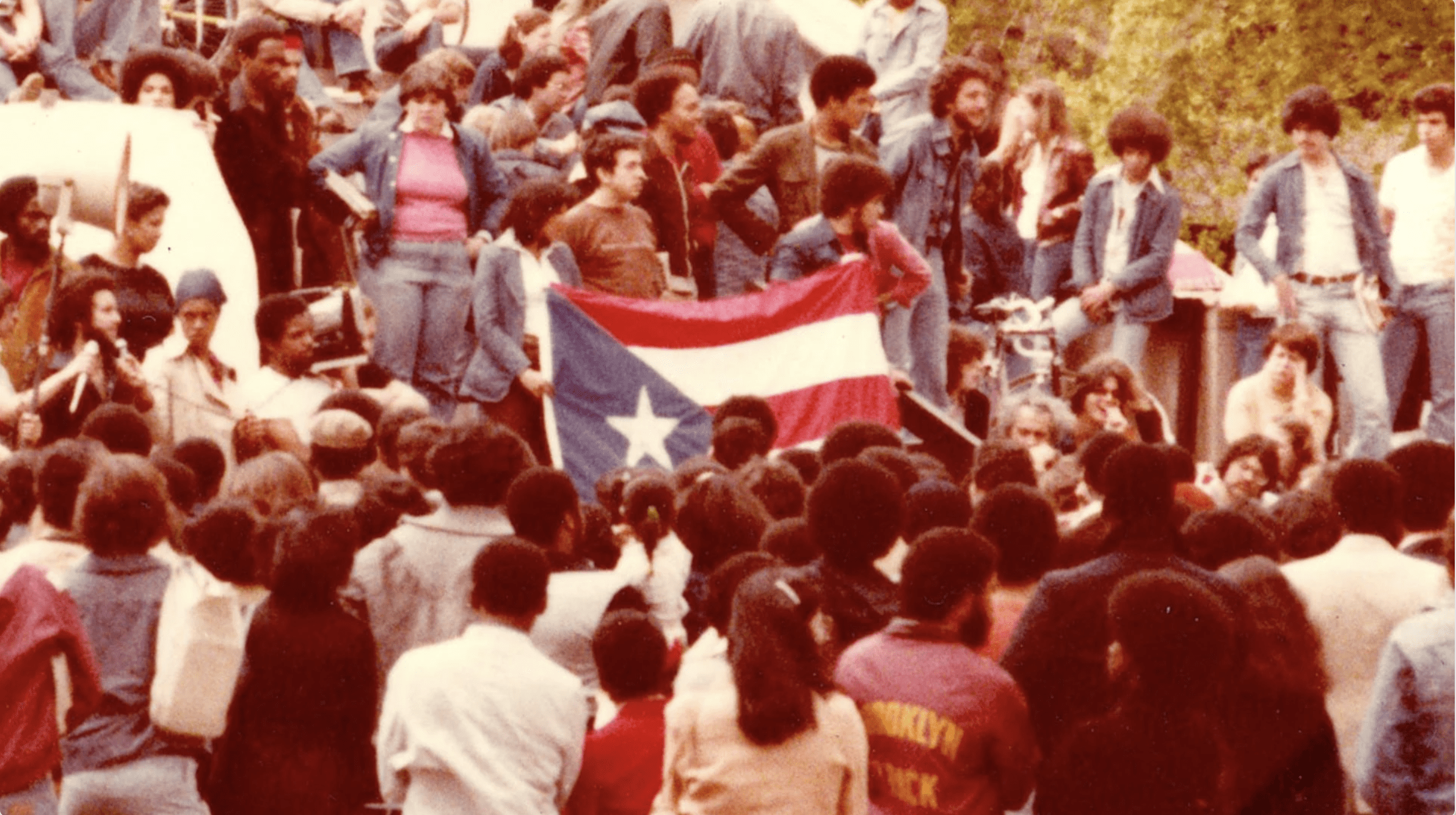 'Making the Impossible Possible'


In-Person Screening
BDC Annex, 364 E. 151st St, Bronx, NY 10455
Co-Director Pam Sporn presents her documentary film Making the Impossible Possible: The Story of Puerto Rican Studies at Brooklyn College with the Bronx community as part of BDC's Pop-Up Show of NYC artists.
This 33-minute long film tells the story of the student-led struggle to win and defend one of the first Puerto Rican Studies Departments in the United States – right here in NYC at Brooklyn College. Although the Puerto Rican and Latino Studies Department is celebrating its 51st Anniversary, today ethnic studies and anti-racist teaching is under attack by conservative politicians – making this film all the more relevant.
Pam Sporn is a Bronx-based documentary filmmaker, educator, and activist. She loves listening to people tell stories about standing up to injustice in their own unique, subtle, and not so subtle, ways. A pioneer in bringing social issue documentary making into NYC high schools in the 1980s and 1990s, Pam substantively contributed to the growth of the youth media movement.
MAKING THE IMPOSSIBLE POSSIBLE: THE STORY OF PUERTO RICAN STUDIES AT BROOLKLYN COLLEGE is Sporn's latest documentary, which she Co-Directed with Tami Gold. Her 2018 film DETROIT 48202: CONVERSATIONS ALONG A POSTAL ROUTE was broadcast nationally on America ReFramed, PBS/World Channel's non-fiction showcase. Prior work includes the documentaries CUBAN ROOTS/BRONX STORIES, WITH A STROKE OF THE CHAVETA, REMEMBERING THE MAMONCILLO TREE, and DISOBEYING ORDERS: GI RESISTANCE TO THE VIETNAM WAR.
Sporn has received numerous grants and awards including: JustFilms/Ford Foundation, the New York State Council on the Arts, the Puffin Foundation, Latino Public Broadcasting, CUNY Caribbean Exchange, and the Bronx Council on the Arts. Sporn holds a MFA in Integrated Media Arts from Hunter College, CUNY. She is a member-owner of New Day Films distribution cooperative, New York Women in Film and Television, and the Bronx Filmmakers Collective.

Making the Impossible Possible is a production of the Alliance of Puerto Rican Education and Empowerment (APREE).
IMAGE: © Making the Impossible Possible