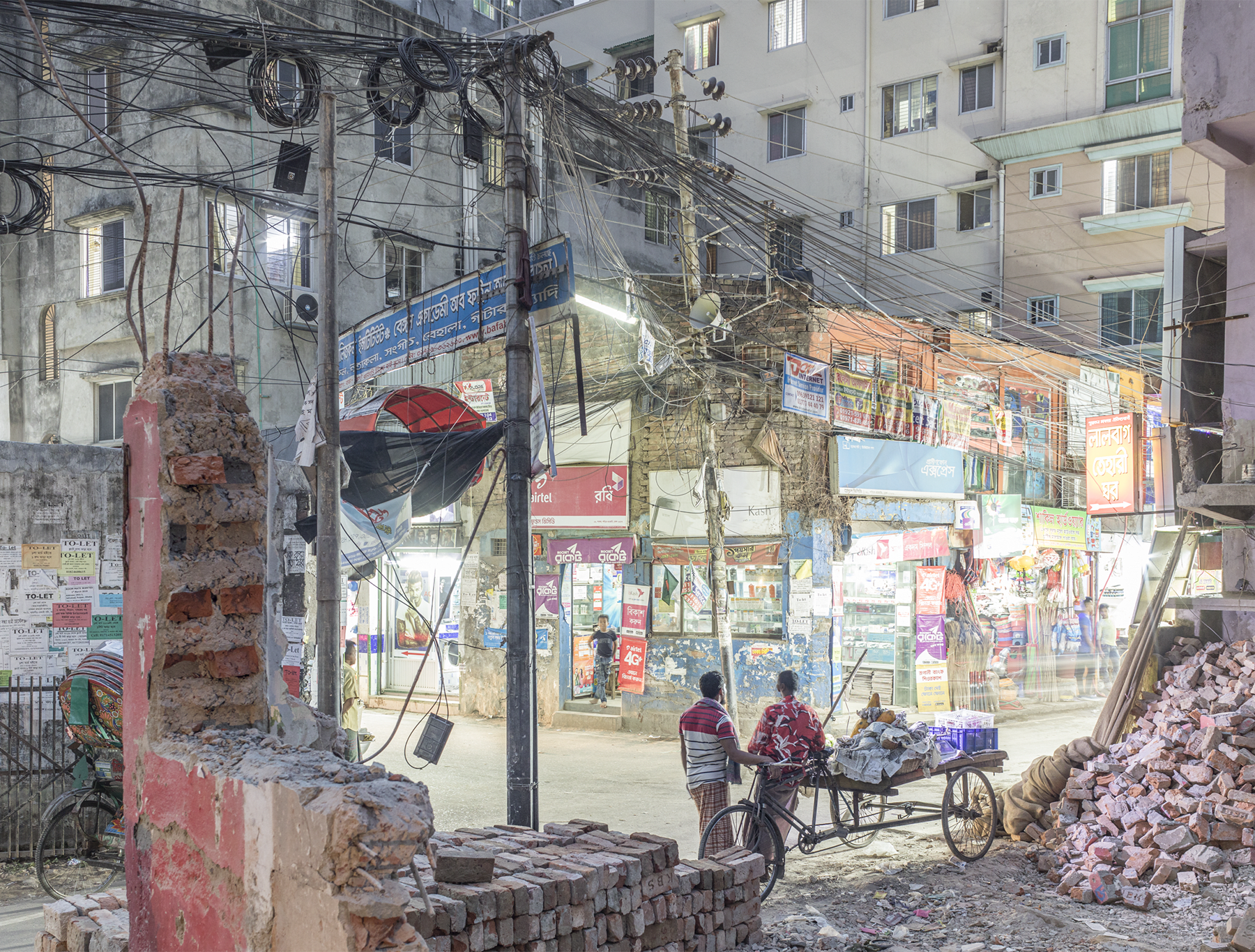 "'The sky had the color of a TV set switched to a dead channel.' The first sentence of William Gibson's dystopian novel Neuromancer (1984) was the inspiration for my first series of photographs dealing with the issue of fast growing cities in Asia," writes photographer Peter Bialobrzeski.
Join Bialobrzeski as he discusses work from his CITY DIARY series at the BDC, presenting photos made during his visits to cities around the world, from Bangkok to Budapest, and touching on his unique approach to photographing urban spaces around the world, placing distant cities in conversation with each other.
Peter Bialobrzeski studied photography at the Folkwangschule in Essen and the LCP in London. In the last seventeen years he has published twenty–one books and had exhibited and given workshops around the world. He has won several awards, including the World Press Photo Award 2003 and 2010, and the Dr. Erich Salomon Award from the German Society of Photographers.
IMAGE: CITY DIARY © Peter Bialobrzeski