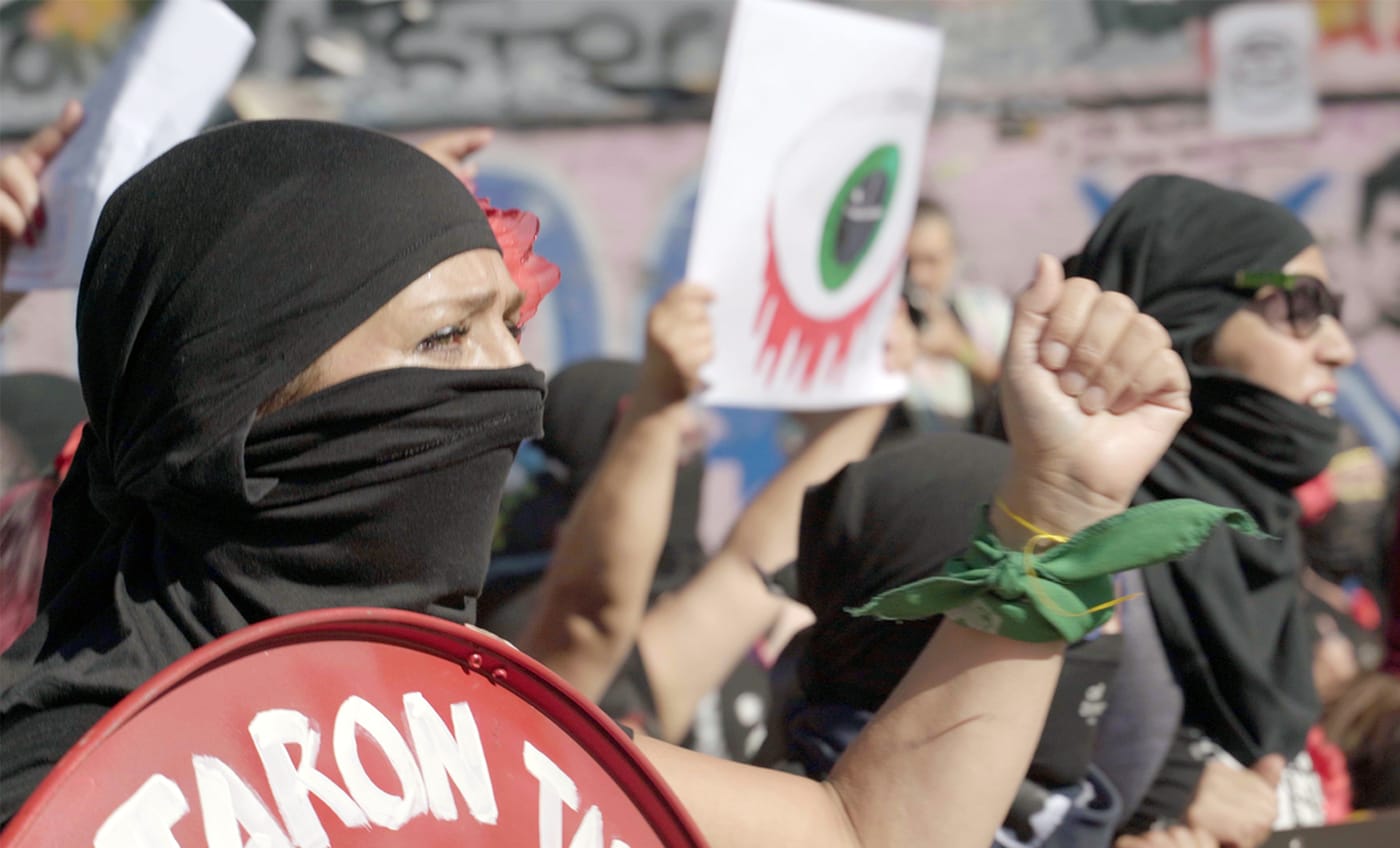 Saturday
Jul 17, 2021 | 6pm


This event will be held in-person following health and safety protocols.
BDC, 614 Courtlandt Ave, Bronx, NY 10451
Over the course of a one year, Primera tells the story of the social uprising that evolved into a nation-wide movement, beginning with the student takeover of Santiago's metro system and ending with the historic plebiscite that paved the way for the writing of a new constitution. The film offers an immersive look at the year-long process through the experiences of everyday Chileans who were affected by the violent police repression at the start of the social uprising. Undeterred, they became involved in a massive people's movement to end the systemic inequality in healthcare, education, and pension system; much of which was legitimized through the constitution enacted by the military dictatorship of Augusto Pinochet, and upheld by the governments that followed.
Following the screening, director Vee Bravo and photographer Cristobal Olivares will have a post-screening discussion moderated by Layan Sima.
PRIMERA Trailer 2020 from Vee Bravo on Vimeo.
This event is held in conjunction with our 4th Annual Latin American Foto Festival, on view July 15-August 1st, 2021. Featuring works by artists from Colombia, Argentina, Chile, Mexico, Venezuela, Peru and El Salvador.
Bios
Vee Bravo is a New York native by way of Chile who has documented hip hop, youth culture and politics for the past 25 years. During that time span, he co-founded Stress Magazine and launched a series of music, media and film production initiatives across public schools and jails and prisons. As a filmmaker Bravo co-produced, with Loira Limbal, the PBS documentary Estilo Hip Hop (2009) which chronicles the rise of hip hop activism across Latin America. He also works as a social impact film producer and has contributed to a wide range of film and media impact organizations.
Cristóbal Olivares (Santiago, Chile 1988) is a documentary photographer with a focus on social affairs. He is the Co-founder of Buen Lugar Ediciones, an independent editorial initiative that publishes photography books and zines. From 2014 to mid-2016 Cristóbal was part of the VII Mentor Program. He is a 2019 Magnum Foundation Photography and Social Justice Fellow. Olivares' multimedia work The Eternity of Tomorrow was recently awarded in the 2021 World Press Photo contest.
Layan Sima is a popular educator, organizer, and lifelong student of historical and contemporary struggles of the oppressed. Layan developed her educational approach while working with youth and families in schools, libraries, and community and feminist organizations. In her role at TPF, she is committed to developing political education programming and resources to support the building of working-class, internationalist movements. Layan approaches her work with optimism and the conviction that a world free from the control of imperialism and capitalism is possible. When not studying or organizing, Layan cooks for friends, enjoys poetry, and dreams of returning to a liberated Palestine.