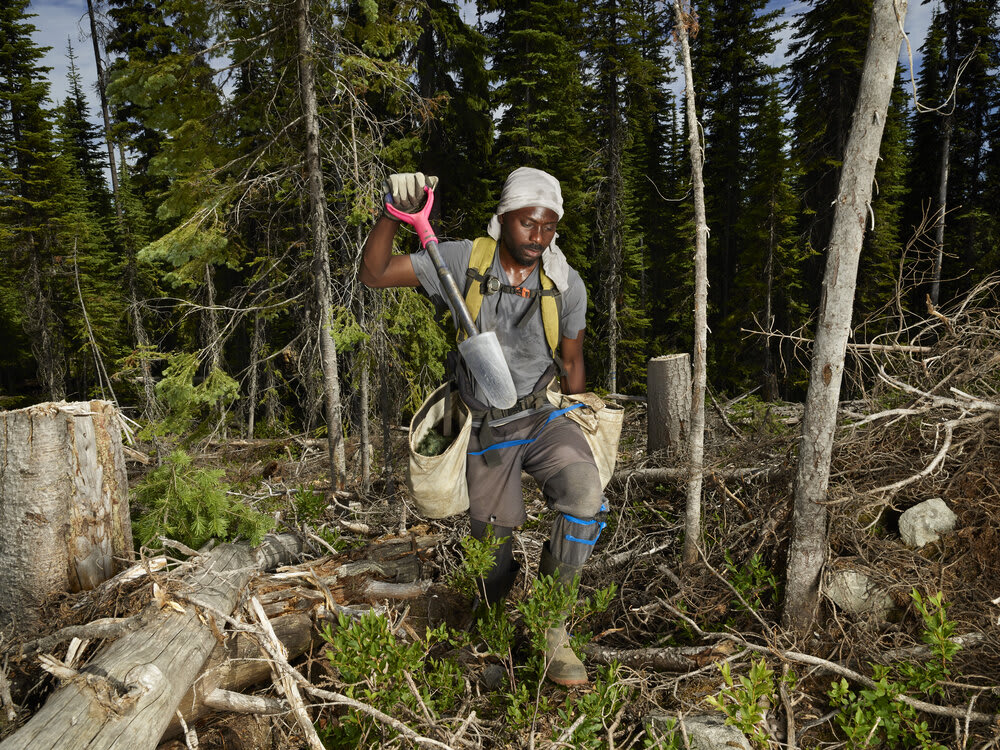 Rita Leistner: Forest for the Trees

Thursday
May 19, 2022 | 6:30pm
7:30PM, In-person only
BDC, 614 Courtlandt Ave, Bronx, NY 10451
Join the BDC for a special in-person presentation of Rita Leistner's film Forest For The Trees: The Tree Planters, followed by a Q&A with the filmmaker. The documentary explores the physical and emotional aspects of a community of West Coast Canadian tree planters.
Deftly weaving together still photos and film footage, Rita Leistner, an award-winning photographer, photojournalist, filmmaker, and erstwhile tree planter, depicts the tree planters' contradictory experiences—hardship and healing; solitude and the joy of belonging—creating an eloquent cinematic metaphor for the human condition. Finding common cause, self-knowledge, and meaning in their formidable task, the tree planters restore themselves and each other in the process of restoring the environment.
Bio:
Rita Leistner is a multi-award-winning photographer, writer and filmmaker. She is known for her ability to build close personal bonds with her subjects and for creating bespoke conceptual and aesthetic approaches to the wide variety of subjects she tackles—soldiers in Iraq and Afghanistan, women wrestlers, a women's psychiatric ward in war-time Baghdad, tree planters in Canada, etc. Her work has been published in hundreds of outlets, exhibited in nine countries, and is in major public art collections including The Canadian War Museum and The National Gallery of Canada. She received a nomination for Best Cinematography in a Feature Length Documentary at the 2022 Canadian Screen Awards for her first feature film "Forest for the Trees." An alumna of the International Center of Photography and a former Brooklyn resident, Rita is now based in Toronto and Montreal and is represented by the Stephen Bulger Gallery.
IMAGE: © Rita Leistner