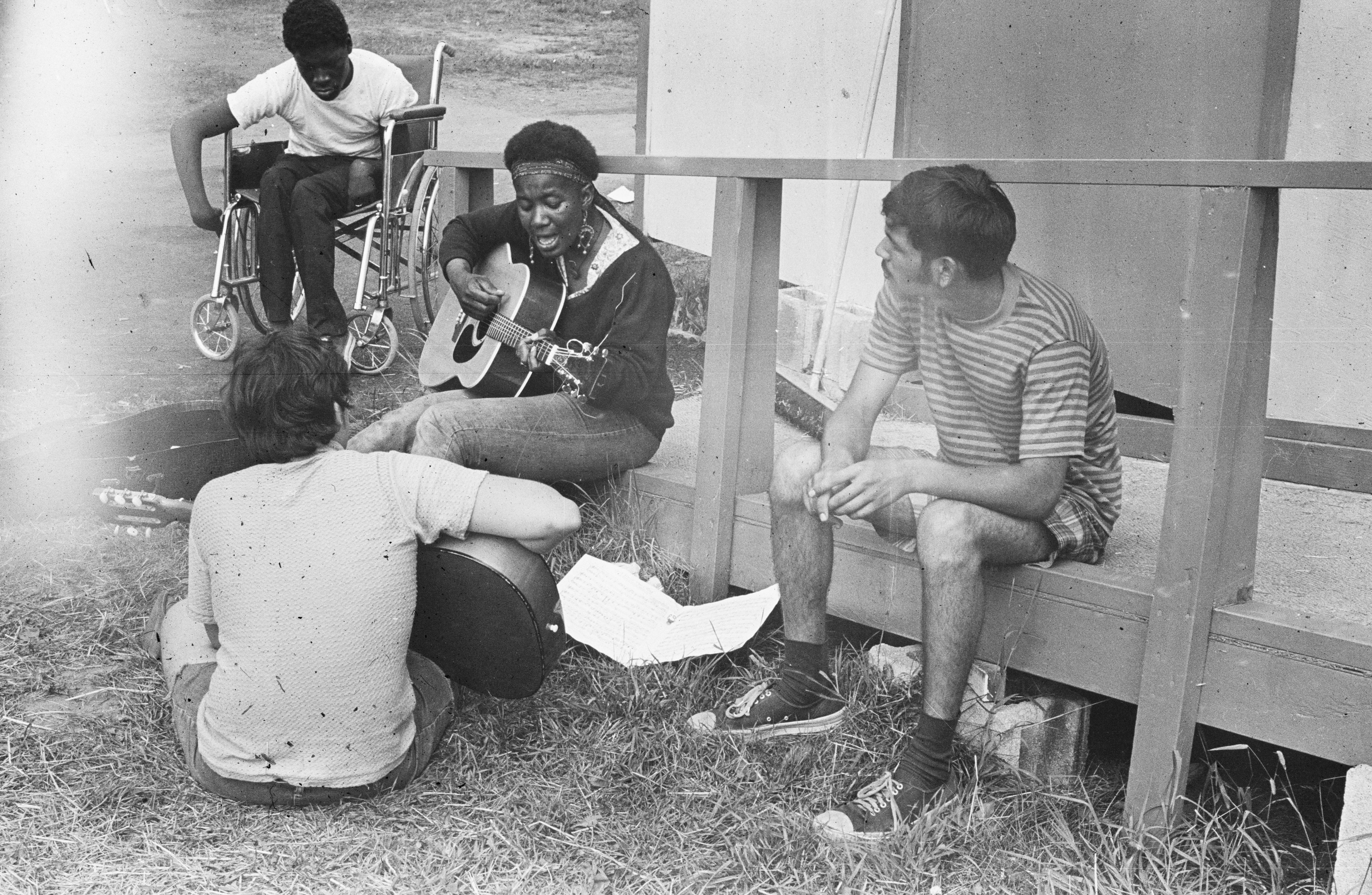 Women's Film Series | Crip Camp

Friday
Oct 22, 2021 | 6pm
Our virtual 7th Annual Women's Film Series will feature a selection of films exploring the enormous impact individuals have on societal issues. Among the topics to be discussed is the awareness of the biases in our society, conscious and unconscious, and how to bring about meaningful, life-altering change.
Join us on Friday, October 22nd at 6PM EST for a virtual Q&A and discussion with Crip Camp co-director Nicole Newnham. This conversation will be moderated by photographer Nolan Ryan Trowe.
In the early 1970s, teenagers with disabilities faced a future shaped by isolation, discrimination and institutionalization. Camp Jened, a ramshackle camp "for the handicapped" in the Catskills, exploded those confines. Jened was their freewheeling Utopia, a place with summertime sports, smoking and makeout sessions awaiting everyone, and campers felt fulfilled as human beings. Their bonds endured as they migrated West to Berkeley, California — a promised land for a growing and diverse disability community — where friends from Camp Jened realized that disruption and unity might secure life-changing accessibility for millions.
Co-directed by Emmy-winning filmmaker Nicole Newnham and film mixer and former camper Jim LeBrecht, this joyous and exuberant documentary arrives the same year as the 30th anniversary of the Americans with Disabilities Act, at a time when the country's largest minority group still battles daily for the freedom to exist.
The film is available to watch on Youtube (see below) and on Netflix with a subscription.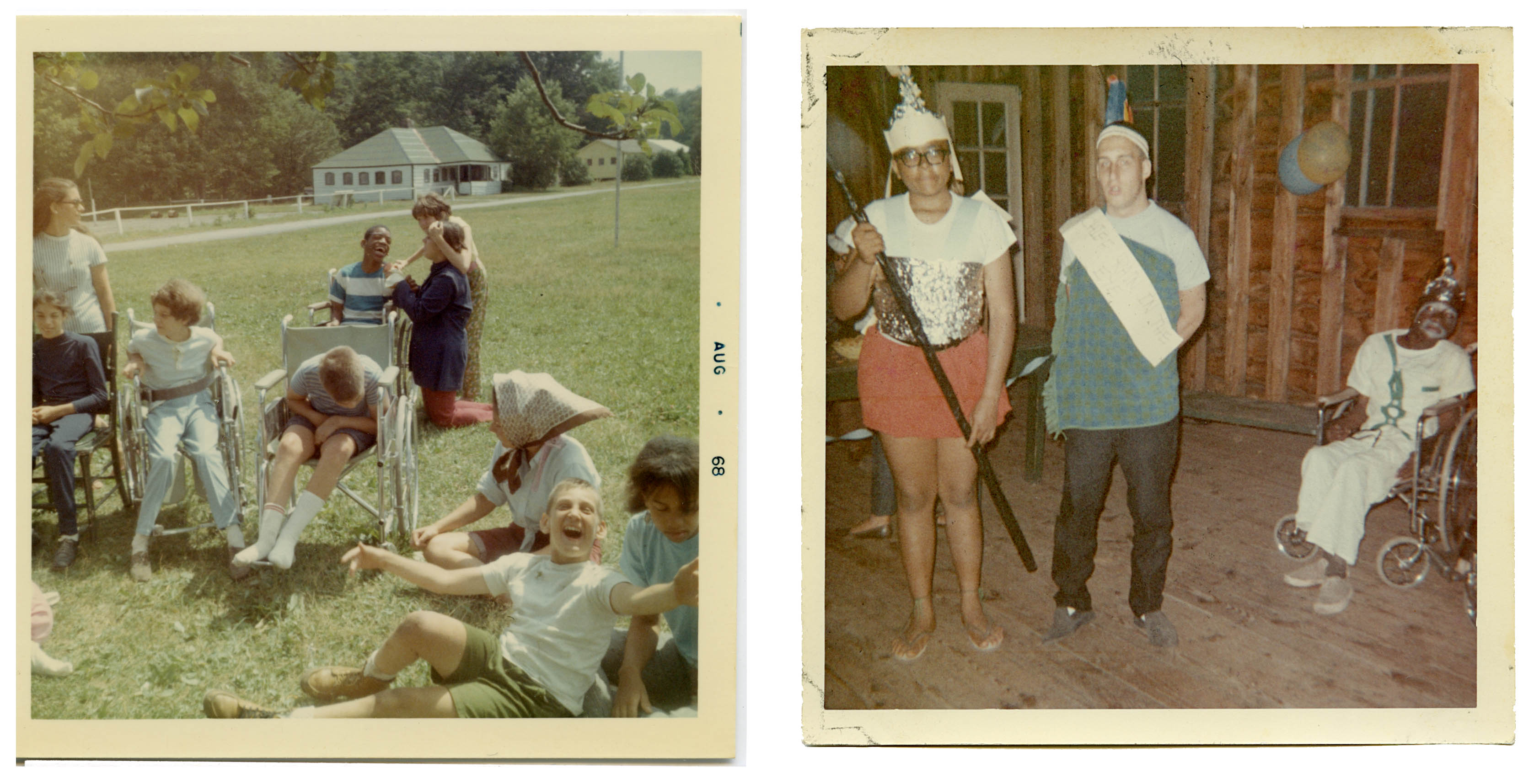 Bios
NICOLE NEWNHAM (Writer, Director and Producer) ​is an Emmy-winning documentary producer and director, four-time Sundance Film Festival alumnus, and five-time Emmy-nominee. She has recently produced two virtual reality films with the Australian artist/director Lynette Wallworth: the breakthrough VR work ​Collisions,​ which won the 2017 Emmy for Outstanding New Approaches to Documentary, and A​wavena​, featured at the World Economic Forum in Davos and at the 2017 Sundance Film Festival. Nicole co-directed The Revolutionary Optimists​, winner of the Sundance Hilton Sustainability Award. She also co-directed and co-produced the acclaimed documentary ​The Rape of Europa​, about the Nazi war on European culture, for which she was nominated for a WGA award and shortlisted for the Academy Award. With Pulitzer-prize-winning photographer Brian Lanker, she produced ​They Drew Fire, a​bout the Combat Artists of WWII, and co-wrote the companion book, distributed by Harper Collins.
JIM LEBRECHT (Writer, Director and Producer) ​has over 40 years of experience as a film and theater sound designer and mixer, author, disability rights activist and filmmaker. Jim started his career in the theater, working as the resident sound designer at the Berkeley Repertory Theatre for 10 years. In 1989 he found a new home at the Saul Zaentz Film Center where he started out as an apprentice and worked his way up the ladder to become a sound designer, mixer and sound supervisor. In 1996, LeBrecht founded Berkeley Sound Artists (BSA), an audio post-production house. He quickly found a home in the documentary and independent film community. LeBrecht and BSA's credits include some notable films. Just some of the titles that have garnered acclaim are ​The Blood of Yingzhou District, which won the Academy Award for a short documentary in 2006, Minding The Gap, Unrest, The Force​, ​The Island President,​ T​he Waiting Room, The Kill Team, Daughter From Danang, The Cockettes,​ We Were Here, and Audrie and Daisy.​ Jim co-authored S​ound and Music for the Theatre: the art and technique of design. Now in its 4th edition, the book is used as a textbook all over the world. Jim's work as an activist began in high school and continues to this day. Jim is currently a board member at the Disability Rights Education & Defense Fund, which works for the rights of the disabled through education, legislation and litigation. LeBrecht lives in Oakland, California and is married to C​rip Camp​ producer Sara Bolder.
NOLAN RYAN TROWE was born in Maryland in 1993 and now lives near Los Angeles. His work has been published and recognized internationally. His most recent of his many honors is being a Magnum Foundation Photography and Social Justice fellow.
HEADER IMAGE: © Steve Honigsbaum / Crip Camp
INTERIOR IMAGES: © Patti Smolian / Crip Camp