ON VIEW
Apr 11 - May 24, 2020



—Coming Soon—

In response to concerns around COVID-19 the Bronx Documentary Center has
canceled all gallery hours until further notice. This exhibition will open as an online gallery.
FEATURING
Kadir van Lohuizen I Yuri Kozyrev | Bryan Thomas and more


Through photos, words and multimedia, the BDC exhibition, Trump Revolution: Climate Crisis, documents the current president's overturning of decades of American environmental policy and law, and its profound effects on American society and our planet at large.
This is the second in a year-long series of Trump Revolution exhibitions examining America's societal and political transformation, one whose speed, reach and consequences are unmatched in our country's history.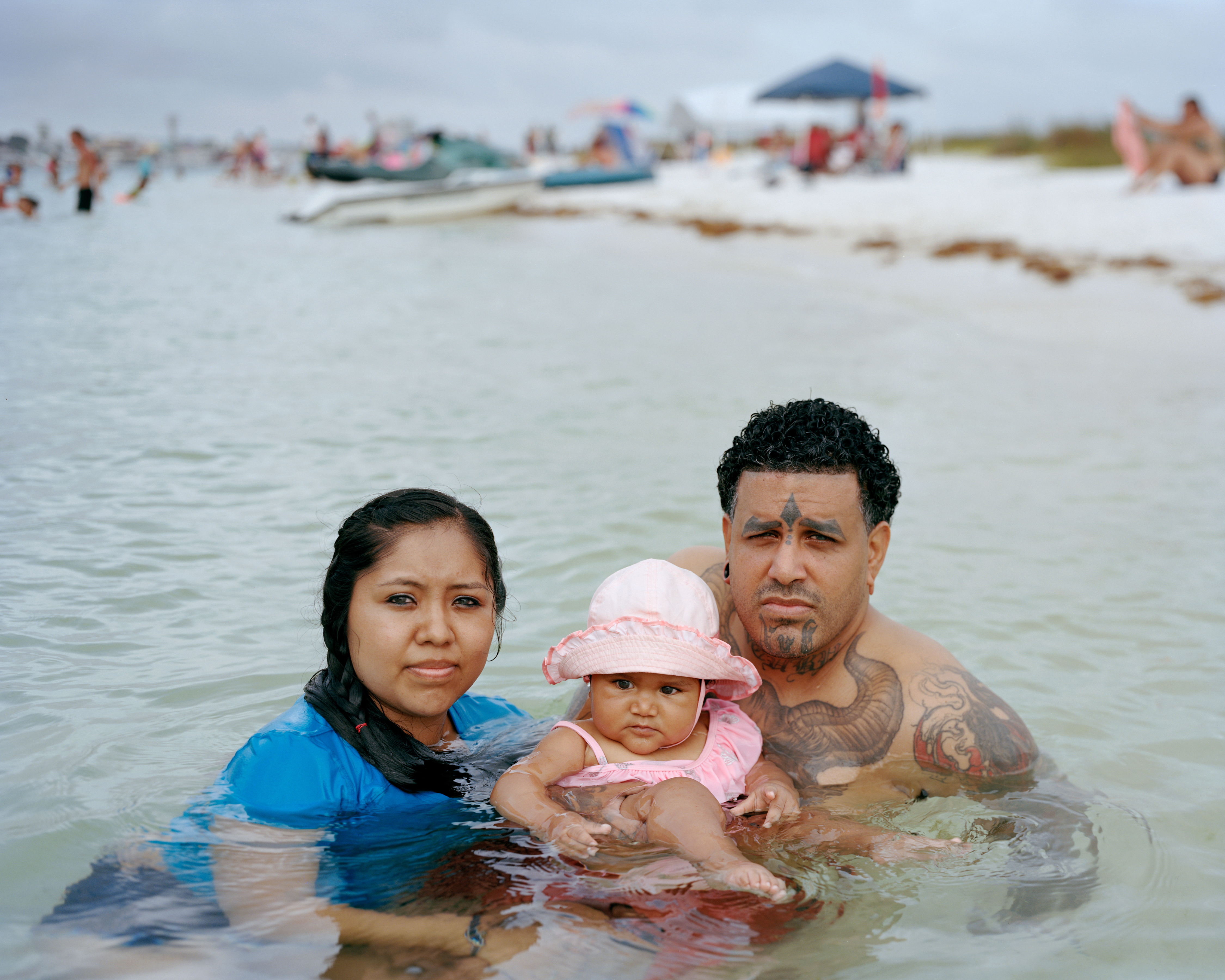 The exhibition is curated by the Bronx Documentary Center's Exhibition Coordinator Cynthia Rivera, and Executive Director Michael Kamber.

HEADER PHOTO: Gordon Omnik stands on watch to spot bowhead whales. The local Inuit community is allowed to catch 10 of them each year. Normally, the hunting starts when the sea ice breaks in the spring : the whales migrating up north use the channels to come up to breathe. If the ice melts, the whales can swim around with more ease, which makes them much harder to hunt. Point Hope, Alaska, USA, May 2018. © Kadir van Lohuizen – NOOR for Fondation Carmignac
INTERIOR PHOTO: Esmeralda Garcia, Kali Cedeno, and Anthony Cedeno pose for a portrait in Destin, Florida. As humans continue to pollute the environment, our "sea level debt" grows. Sea level debt is the long-term sea level rise that we cannot avoid. In Destin, given current trends in pollution, 50% of the city will be underwater by the year 2070. © Bryan Thomas