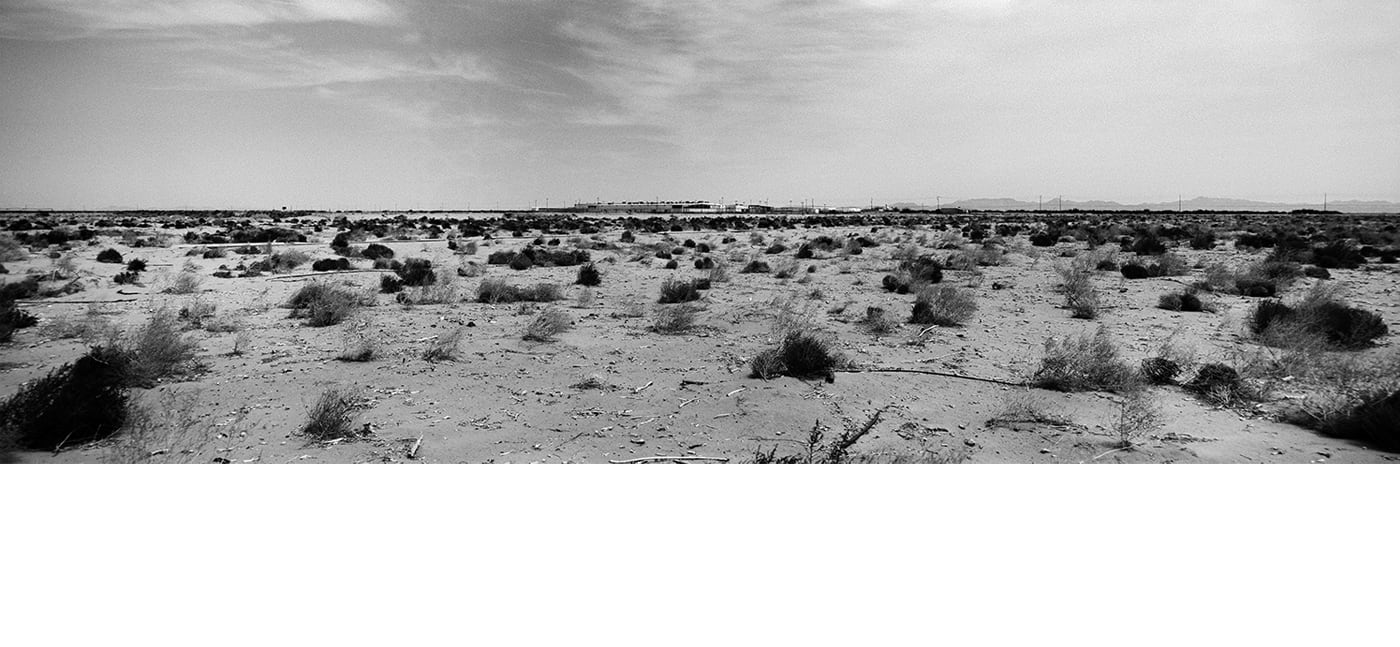 opening reception
Feb 15, 2020 | 6 - 9pm
ON VIEW
Feb 15 - Mar 29, 2020
In response to concerns around COVID-19 the Bronx Documentary Center has
canceled all gallery hours until further notice. This exhibition will open as an online gallery.
FEATURING
Greg Constantine | Kholood Eid | John Moore | Luis Antonio Rojas | Elliot Ross | Griselda San Martin
Cinthya Santos-Briones | Laura Saunders
Through photos, words and multimedia, the BDC exhibition, Trump Revolution: Immigration, opening February 15th, documents the current president's overturning of decades of American immigration policy and law, and its profound effects on American society and the lives of millions of immigrants.

Featuring work by Greg Constantine, Kholood Eid, John Moore, Luis Antonio Rojas, Elliot Ross, Griselda San Martin, Cinthya Santos-Briones, and Laura Saunders.
This is the first in a year-long series of Trump Revolution exhibitions examining America's societal and political transformation, one whose speed, reach and consequences are unmatched in our country's history. From February through November 2020, the BDC will present exhibitions on the following themes: nationalism, climate change, foreign policy, and the media.

View the exhibition catalog here.

The exhibition is curated by the Bronx Documentary Center's Exhibition Coordinator Cynthia Rivera, and Executive Director Michael Kamber.



FEATURING
Antoine D'Agata | Olivia Arthur | Matt Black | Carolyn Drake in collaboration with Andres Gonzalez | Thomas Dworzak | Jim Goldberg | David Alan Harvey | Cristina De Middel | Radal Milach | Mark Power | Lua Ribeira | Alessandra Sanguinetti | Jerome Sessini | Larry Towell | Peter Van Agtmael

Trump Revolution: Immigration will also feature LINEA: The Border Project by Magnum Photographers. In May 2019, they spent two weeks either side of the US-Mexico border in San Diego, Tijuana, Juarez and El Paso. Many have returned to the region since and continue to document an ever-evolving story.

"LINEA: The Border Project was created to go beyond the conventions of an often melodramatic news cycle and the relentless political posturing that has defined public understanding of the Mexico-USA border. We are interested in the subtlety, complexity, humanity and beauty of the region and its people. We made this work and this show to reflect these ideas, and will bring it to public spaces across both countries and the political divide inside the USA. In an era of of polarizing rhetoric and relentless attempts at dehumanizing the other, we hope our work can serve as a counterpoint and an antidote."

The exhibition is curated by Magnum Photos.

Photographer Bios:
GREG CONSTANTINE has dedicated his career to independent projects on human rights, inequality, identity and the power of the State. He spent eleven years working on the acclaimed project Nowhere People and launched his most recent project Seven Doors in early 2016. He is the author of three books including Exiled To Nowhere: Burma's Rohingya (2012) and Nowhere People (2015), both of which were named Notable Photo Books of the Year by PDN Magazine. He is the recipient of multiple grants from the Open Society Foundations, the Pulitzer Center on Crisis Reporting, the National Endowment for Democracy, the Sigrid Rausing Trust, NEO Philanthropy and the Oak Foundation. In 2016, he earned his Ph.D. from Middlesex University in the UK. He has been a Distinguished Visiting Fellow with the International State Crime Initiative and a 2018-19 Fellow with the Independent Social Research Foundation. Solo exhibitions of his work have been held in over 50 cities worldwide. He regularly presents and gives lectures and was a speaker at TEDxEastEnd in London. He splits his time between the US, Southeast Asia and British Columbia, Canada.
KHOLOOD EID is a documentary photographer working with stills, audio, video, writing and editing. She is also an educator, having taught photography to a group of preteens at an after-school program through the Bronx Documentary Center for several years as well as graduate students at New York University and Columbia University. Prior to living in New York City, she was a coordinator at Pictures of the Year International. Eid is interested in exploring the nuances of individual and group identity, the concept of "Home," the ever-shifting social and political makeup of the Middle East, gender-based issues, the spectrum of mental illness and the aftermath of trauma. Her clients include The New York Times, The Wall Street Journal, Bloomberg, The New Yorker, CNN, ACLU, NPR and others. In 2018, she was named one of PDN'S 30 New and Emerging Photographers To Watch.
JOHN MOORE is a senior staff photographer and special correspondent for Getty Images. He has photographed in 65 countries on six continents and was posted internationally for 17 years, first to Nicaragua, then India, South Africa, Mexico, Egypt and Pakistan. Since returning to the U.S. in 2008 he has since focused on immigration and border issues. Moore has won top awards throughout his career, including the 2005 Pulitzer Prize for Breaking News Photography, World Press Photo honors, the John Faber Award and the Robert Capa Gold Medal from the Overseas Press Club, Photographer of the Year from Pictures of the Year International, the NPPA and Sony World Photography Organization. In March 2018 powerHouse Books published his book Undocumented: Immigration and the Militarization of the United States-Mexico Border. This work represents ten years of Moore's photojournalism on the issues of immigration and border security in the United States. The goal of the project was to take a comprehensive approach in humanizing the issue of immigration, which is often related in terms of statistics. Moore is a graduate of the University of Texas at Austin, where he studied Radio-Television-Film. He lives with his family in Stamford, Connecticut.
LUIS ANTONIO ROJAS is a Mexican documentary photographer and a National Geographic Explorer. He has a Civil Engineering degree at the Iberoamerican University, where while learning how to build a bridge less than a kilometer away, he was also documenting the last peasants of the area who lived under one. This led to his first publication in The New York Times en Español. Between 2015 and 2016 he worked as an assistant and fixer for several international photojournalists. He recently graduated from the Visual Journalism Program and Documentary Practices at the International Center of Photography with a Wall Street Journal Scholarship. In 2018 he was honored with the "Keep in Flight" award at the XXXI EAW, and the first place in the "People" category at the Photojournalism Biennial of Sinaloa. In 2019 he was named one of the PDN's 30 New and Emerging Photographers to watch. His work has been published in The New York Times, The Washington Post, The New Yorker, The Wall Street Journal, Bloomberg and ESPN.
ELLIOT ROSS is an internationally exhibited photographer based in Colorado with a BFA from the Savannah College of Art and Design. His work has been widely published, with notable appearances in National Geographic Magazine, TIME, The Guardian, Vice and The Atlantic. Much of his work focuses predominantly on human stories that explore spaces in transition, among them, the rapidly changing American arctic, and the divisive nature of geopolitical borders including the plight of refugees seeking asylum in Europe. A long term exploration of marginalized American communities of the U.S. / Mexico borderlands was recently published as a book titled American Backyard by Gnomic Book in May of 2019.
GRISELDA SAN MARTIN is a Spanish documentary photographer currently based in New York City. She is a graduate of the Documentary Photography and Photojournalism program at the International Center of Photography (ICP) and holds a Masters in Journalism from the University of Colorado Boulder. San Martin has documented the U.S.-Mexico border, focusing on the issues of immigration, deportation, inequality and human rights abuses through an optic of identity and belonging. Her photography and video projects have been exhibited internationally and featured in The Washington Post, The New York Times, The New Republic, and California Sunday Magazine as well as other publications.
CINTHYA SANTOS-BRIONES is a Mexican photographer, anthropologist, ethnohistorian and community organizer based in New York. Her multimedia work uses a collaborative approach to tell stories about homeland, immigration, memory, (indigenous) identity, and self-representation through an interdisciplinary process that uses photography, ethnography, (archives) history, drawings and audiovisual and written narratives.For ten years Cinthya worked as a researcher at the National Institute of Anthropology and History focused on issues on indigenous migration, codex, textiles and traditional medicine. She is the recipient of fellowships and grants from the Magnum Foundation (2016/2018), En Foco (2017), National Geographic Research and Exploration (2018), We Woman (2019) and the National Fund for Culture and the Arts of México (2009/2011). Her work has been published in The New York Times, PDN, La Jornada, California Sunday Magazine, Vogue, Open Society Foundations, Buzzfeed, The Intercept and The Nation Magazine, among others. Cinthya is co-author of the book The Indigenous Worldview and its Representations in Textiles of the Nahua community of Santa Ana Tzacuala, Hidalgo; and the documentary, The Huichapan Codex. Cinthya has worked in pro-immigrant organizations in New York as a community organizer and is currently Adjunct Faculty at the Craig Newmark Graduate School of Journalism at CUNY.
LAURA SAUNDERS is a documentary photographer and filmmaker working in southern Arizona and southwest Virginia. In 2011, she graduated with distinction from the Documentary Photography & Photojournalism Masters Program at The London College of Communication. Much of her work explores social resistance movements with an eye on the historical implications around forced migration, incarceration, and the growing prison and detention industry. She is currently in progress on her first feature documentary, following community members in rural Appalachian Virginia where she grew up, fighting the construction of a fracked gas pipeline. Laura is a member of the Juntos photo cooperative, a group of image-based artists creating stories that are accountable to the communities they collaborate with and are a part of. Her work has been exhibited in the UK and US, with clients including The Intercept, The Guardian, HuffPost, Mic and Politico among others.

HEADER PHOTO: San Luis Regional Detention Center. © Greg Constantine / Seven Doors
INTERIOR PHOTO (Clockwise): Lina Mohammed returning to New York City from the Women's March in Washington D.C. the day after Donald Trump's inauguration. © Kholood Eid; 'Let Them Drink Water'. © Laura Saunders; A Central American family rests by the side of the highway in the outskirts of Pijijiapan, Chiapas, Mexico, on October 26, 2018. © Luis Antonio Rojas; Deported musician Jose Marquez visits his daughter Susanna and 14-year-old grandson Johnny who are both on the U.S. side of the fence. Jose and his daughter have been separated for almost 15 years since he was deported from the United States after living and working in San Diego for almost two decades. Once a month, they see each other through the metallic fence at Friendship Park. © Griselda San Martin