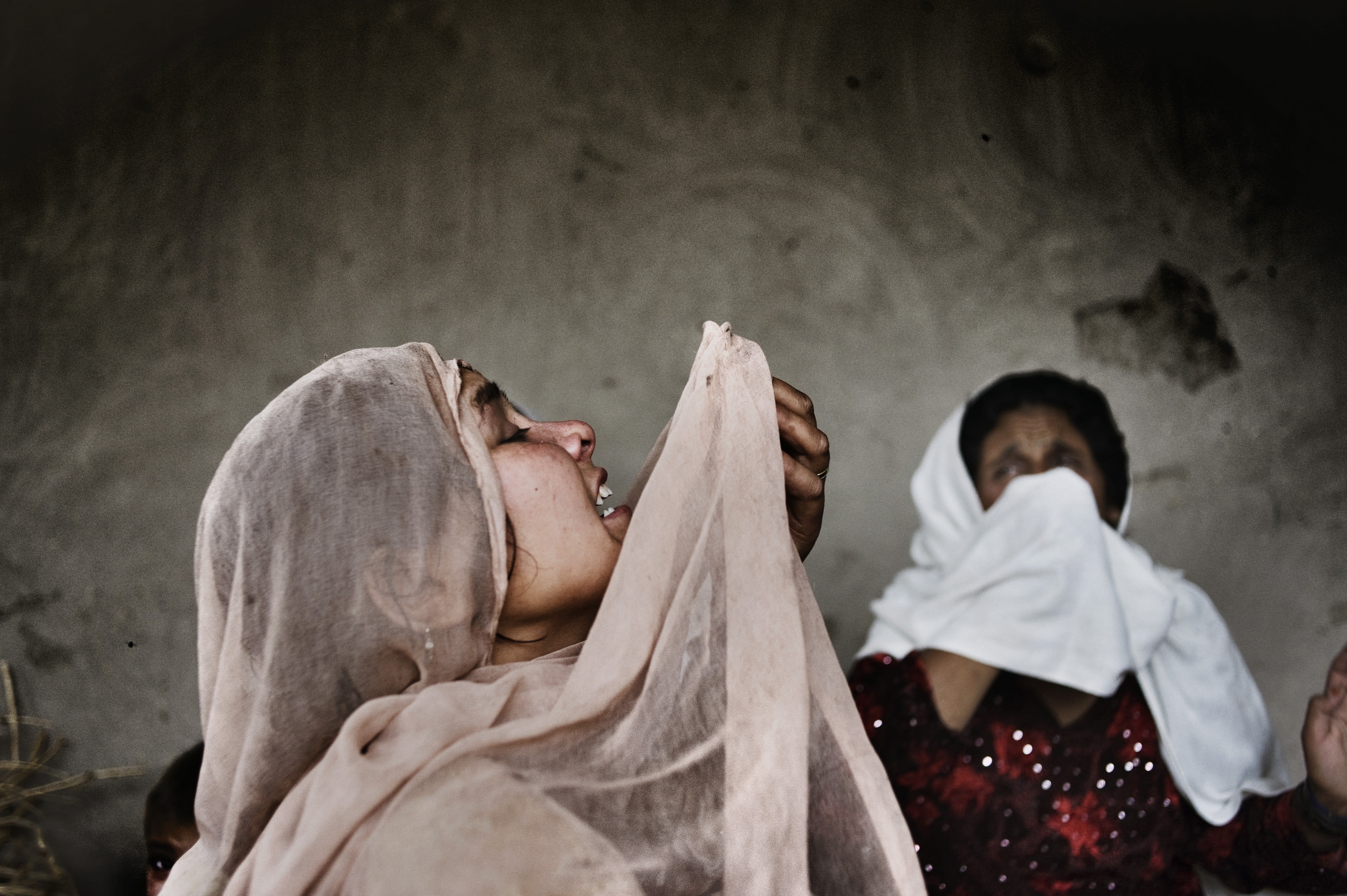 opening reception
Sep 11, 2021 | 4 - 7pm
ON VIEW
Sep 11 - Dec 16, 2021

Please note the gallery will be
closed Dec 15-19, 2021
Please call (718) 993-3512 to schedule a visit


FEATURING:
Rodrigo Abd | Victor J. Blue | Paula Bronstein | Andrea Bruce | Saurabh Das | Kevin Frayer | David Gilkey | David Goldman | Rahmat Gul | Jim Huylebroek | Wakil Kohsar | Brennan Linsley | Emilio Morenatti | Anja Niedringhaus | Joao Silva | David Guttenfelder | Altaf Qadri | Farzana Wahidy | Dar Yasin
"You foreigners have the watches but we've got the time," is a quote often attributed to a Taliban commander.
On September 11, 2001, members of Al Qaeda, a terrorist group operating from Afghanistan, attacked the United States, destroying the World Trade Center, damaging the Pentagon and killing 3,000 Americans.
Al Qaeda had been given safe haven in Afghanistan by the Taliban, a fundamentalist Islamic militia which by 1996 had seized control of most of the country. Taliban rule brought a semblance of law and order to a war-worn land, but the law it compelled was a strict interpretation of Shariah and the order was enforced by the group's whip-wielding religious police. Music, dance and television were forbidden. Adulterers were stoned to death; thieves had their arms hacked off. Women were confined to their homes unless their bodies were sheathed in a head-to-toe burqa.
After the attacks against America, the Taliban refused U.S. demands to hand over Osama bin Laden and the rest of the Al Qaeda leadership. Within weeks, the United States launched a campaign of military retribution, supporting anti-Taliban warlords with American air power and inducing their loyalty with suitcases full of cash. By mid-November, the Taliban had "fallen," though most of its fighters had simply returned to their home villages, taken refuge in the mountainous landscape or received shelter in neighboring Pakistan.
US and NATO forces began the process of stabilizing and rebuilding a country of 22 million in a territory the size of France--one with few paved roads and little functioning infrastructure.
America poured hundreds of billions of dollars into the landlocked country, the money primarily used to create a new Afghan National Army and to support an expanding police force. But the U.S. was soon distracted by its 2003 invasion of Iraq. As Afghanistan slipped down the list of American priorities, the Taliban regrouped.
By 2007, the country was again in the midst of civil war. The Taliban had begun retaking territory and its suicide bombers were terrorizing the major cities. Assassins took aim at not only political leaders but girls who dared to attend their newly-opened schools and laborers who worked on highway projects. As years passed, the U.S.-backed Afghan government failed to win the confidence of the people. Elections were tainted with blatant fraud. Corruption was rampant. Politicians built mansions in Kabul with siphoned cash--or flew off to villas in Dubai.
Afghanistan had become a "forever war," and America and its leaders were tired of it. The Obama administration at first committed a surge of troops but then began a withdrawal, even declaring a timetable for disengagement. The Trump administration negotiated a 2020 deal with the Taliban for the complete removal of U.S. forces. The Afghan government was left out of the talks entirely. When President Biden began to pull the last US troops out of Afghanistan in August, 2021, the Afghan military, which the US had trained at a reported cost of $350 billion, collapsed in less than two weeks. In much of the country, there was no fighting: the Afghan government troops simply handed power to the Taliban, or flipped sides for a cash payment.
The Taliban had successfully bided their time. They were back in power.
The BDC's new URGENCY! series is a real-time response to critical worldwide events, through exhibitions and public programs. The BDC is committed to creating dialogue and education around these events as they're happening.
Curated by Michael Kamber and Cynthia Rivera.

Bronx Documentary Center, 614 Courtlandt Ave., Bronx, NY 10451
Gallery Hours: Thur-Fri 3-7PM + Sat-Sun 1-5PM

IN THE PRESS

You Don't Care About These Photos From Afghanistan, But Some People Died For Them | OCT 7, 2021 | BuzzFeed News
Urgency! Afghanistan, the Burning Exhibition of the Bronx Documentary Center | 2021 | PHOTO
Bronx Documentary Center: URGENCY! Afghanistan | 2021 | L'Oeil de la Photographie
This exhibition contains graphic content that may be disturbing. Viewer discretion is advised.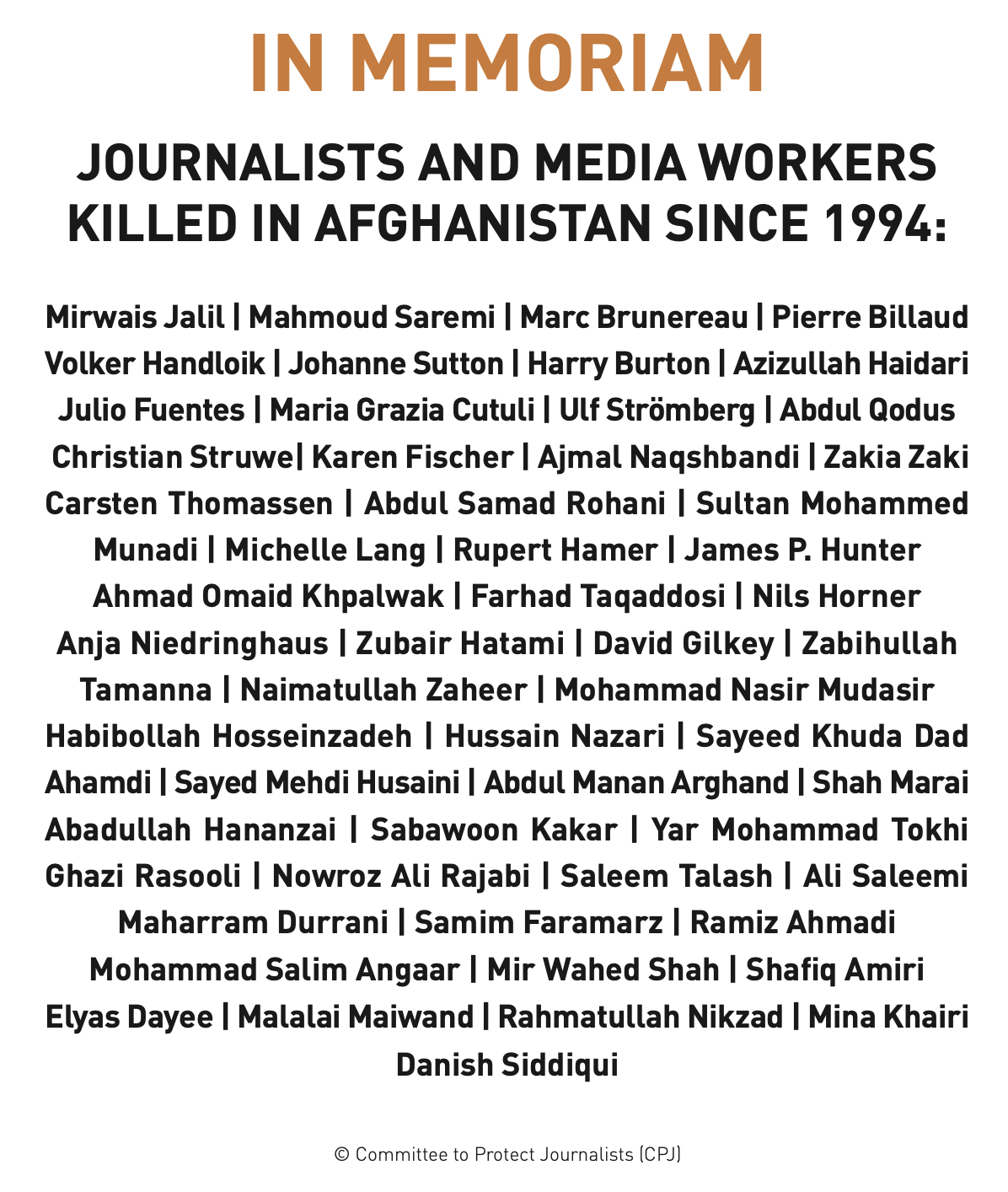 HEADER IMAGE: Afghan women and children mourn the loss of family members, who were killed in a raid by U.S. Special Forces, near Jalalabad, Afghanistan on May 16, 2010. In May of 2010, U.S. Special Operations forces claimed they killed several insurgents in this village, just outside Jalalabad in the Nangahar District of eastern Afghanistan. But family members of the nine people killed say the massacre was unwarranted, and local Afghan officials complain that the raid left Afghan police in the dark. They attempted to respond to the raid, thinking it was a Taliban attack, and were targeted as well. Local support for women and children inside the village was prevented for several hours. © Andrea Bruce / NOOR
INTERIOR IMAGES (Top to bottom, left to right): Displaced Afghans wait for aid handouts at a makeshift camp from the northern provinces desperately leaving their homes behind on August 10, 2021 in Kabul, Afghanistan. People displaced by the Taliban advancing are flooding into the Kabul capital to escape the Taliban takeover of their provinces. Photo by Paula Bronstein / Getty Images
A heavily armed Mujahideen warrior manning a Kabul downtown check-point, questions a young teenager during the conflict in Afghanistan. 1999 © Joao Silva / PictureNET Africa
An Afghan girl listens to the speech of Afghan presidential candidate and current President Hamid Karzai on television during the presidential candidates' live debate in Kabul, Afghanistan, Sunday, Aug. 16, 2009. Afghans will head to the polls on Aug. 20 to elect a new president. © Farzana Wahidy / AP
Lance Cpl. Josue Barron lost his left leg and left eye in Sangin, Afghanistan, while serving with the 3/5 from Camp Pendleton, Calif. He now has a glass eye that is emblazoned with the 3/5 insigne. October 2011. © David P. Gilkey / NPR