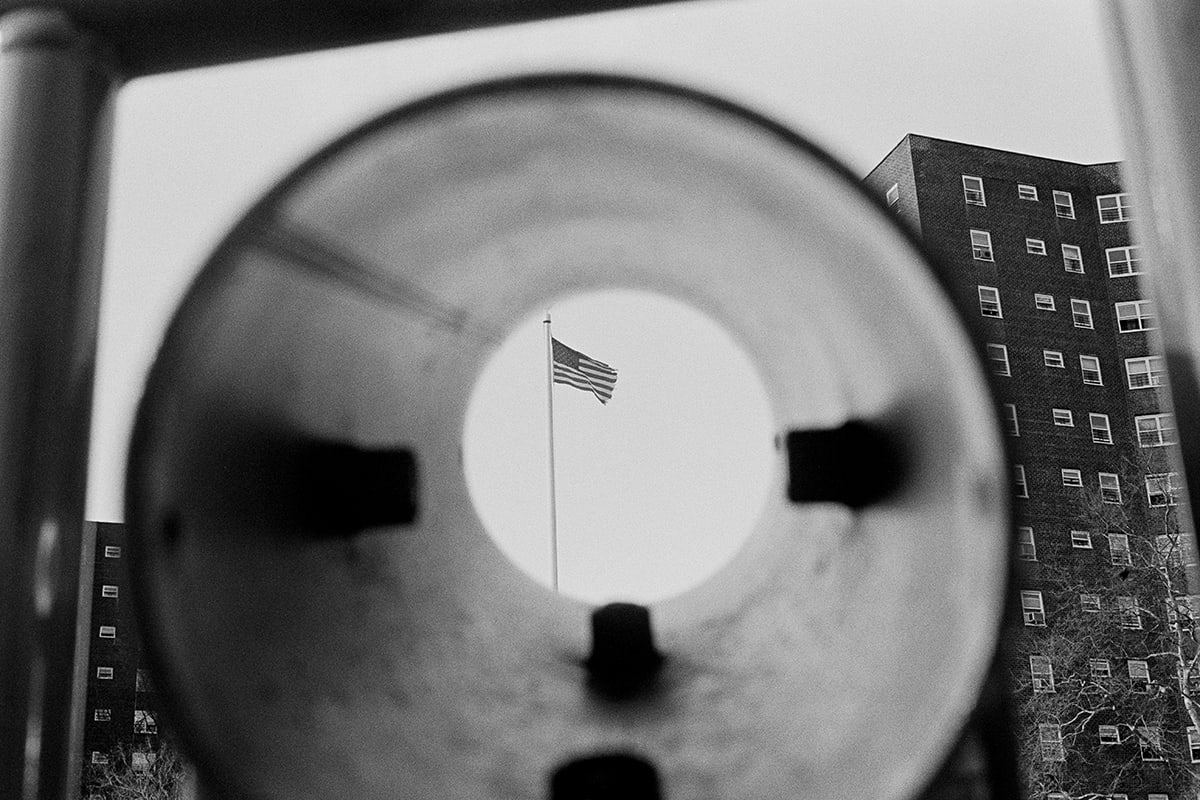 ON VIEW
Jun 6 - Jun 23, 2019
FEATURING
Justin Arroyo | Fanny Aucacama | Angie Avendaño | Jared Birks | Jai Bhagwan | Justin Brefo | Zarah Browne | Heidi Calderón
Elisa Luna Cameron | Brandon Carchipulla | Anastasia Cardona | Izaiah Cardona | Icelyn Casanova | Raymond Castillo | Aisha Conte
Michael Crizanto | Darolin Cruz | Ivette Diaz Espinosa | Fanta Diop | Djeneba Diop | Awa Fofana | Alberto Garcia
Lucki Islam | Cloudy Lopez | Diego Lozano | Tianna Maldonado | Sophia Morales | Yessica Morocho
Leonely Pacheco | Alexa Pacheco | Chloe Rodriguez | Tara Smalls | Luz Smith-Amaya
Adanna Taylor | Janiyah Terry | Dylan Velez | Kalise Williams
Middle School Reception
Thursday, June 6th, 4-7PM
Presentations begin at 5PM
High School Reception
Friday, June 7th, 5-8PM
Presentations begin at 6PM
Join us in celebrating our year-end exhibition by the Bronx Junior Photo League (BJPL), the Bronx Documentary Center's afterschool photojournalism program for middle and high school students. The BJPL uses photography, writing, and research to explore social justice issues and prepare for college and future careers. On view will be photo essays and multimedia stories on environmental justice, sexual harassment, homelessness, access to healthy foods, LGBTQI+ activism, the opioid crisis, and more.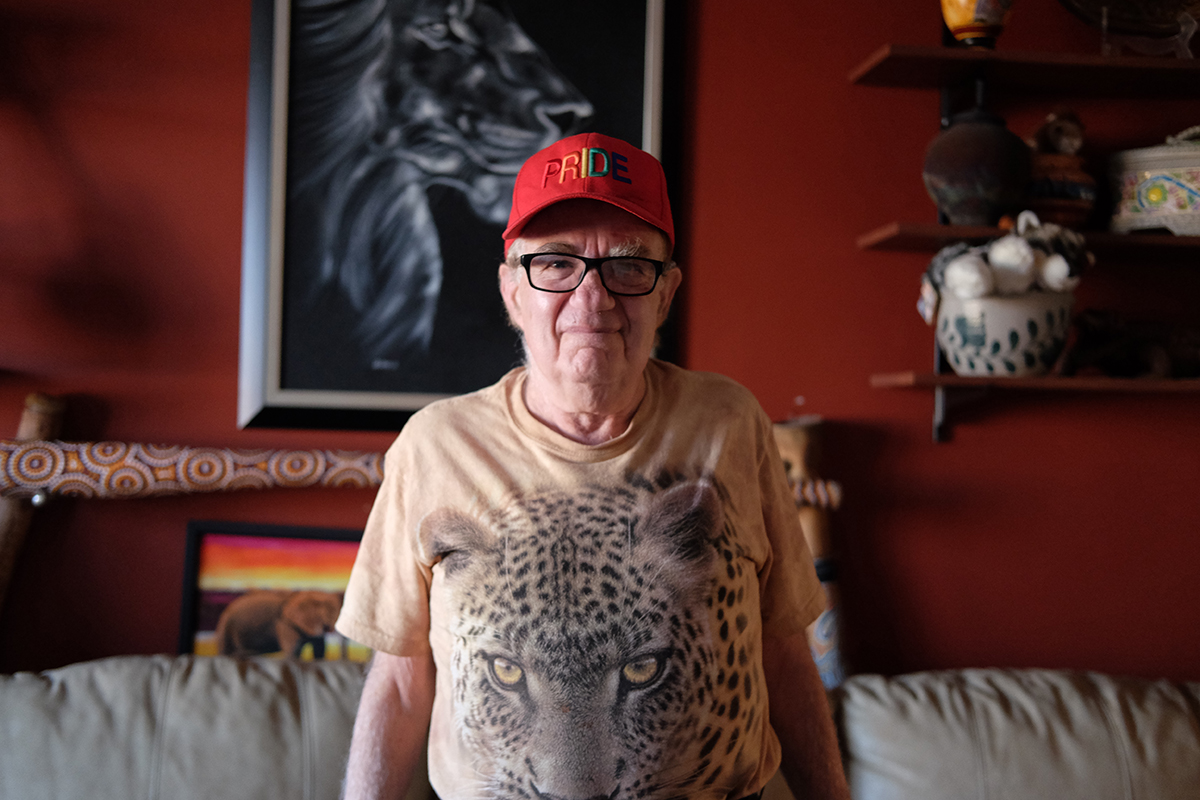 Lewis Chaim Goldstein, 76 years old, is a lifelong Bronx resident and LGBTQI+ and political activist. He is currently a member of the Board of Directors of the Stonewall Democratic Club of NYC. "The world is changing. Hopefully it will continue to change for the better." © Elisa Luna Cameron, 7th Grade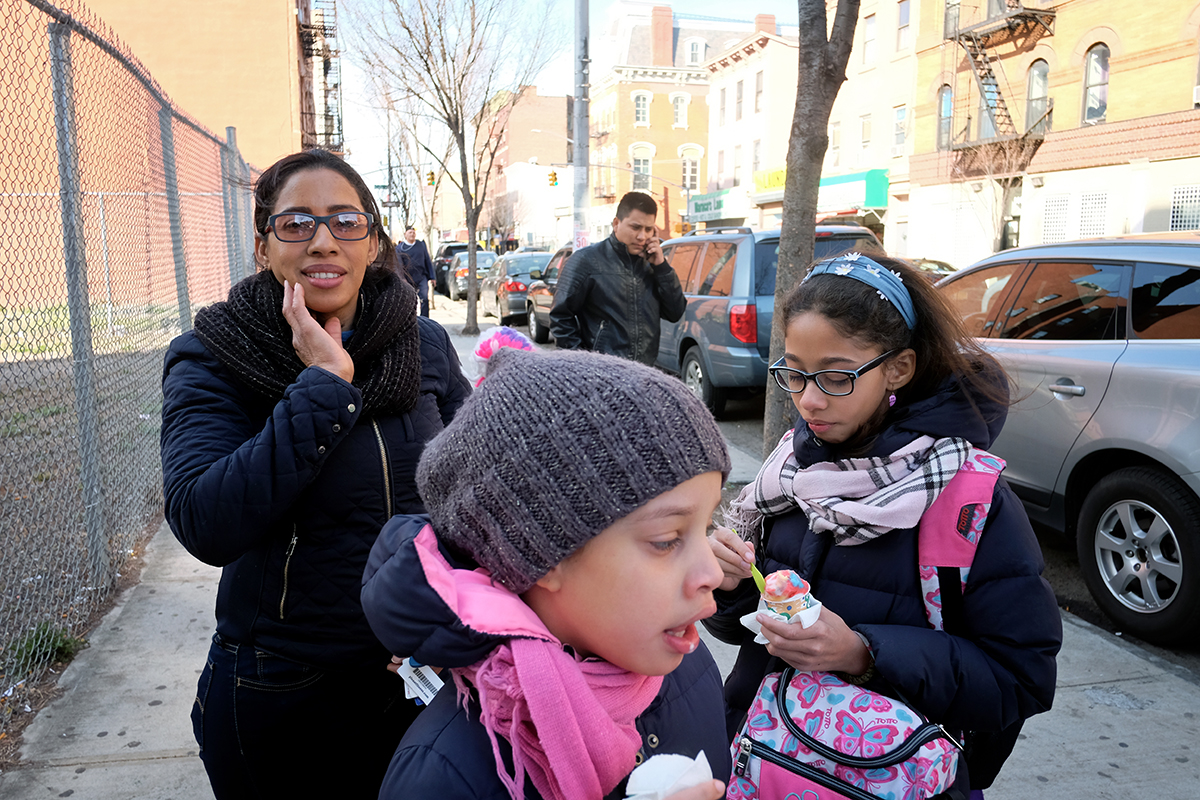 Eva and her daughters Aniell and Evamell stop for coquitos while walking home after school. Eva, originally from the Dominican Republic, is now raising her two daughters in the South Bronx. © Darolin Cruz, 12th Grade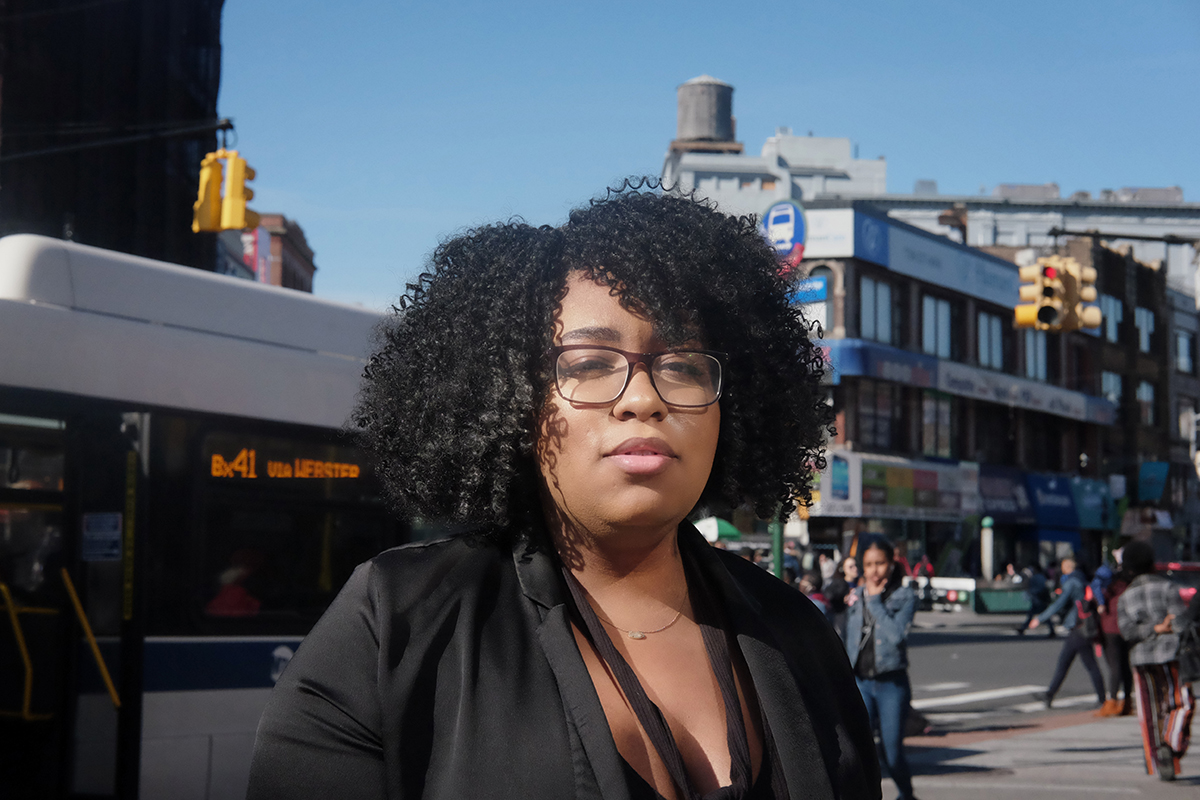 Christina Ortiz is a Senior Prevention Coordinator at the New York City Alliance Against Sexual Assault. Ortiz engages youth in discussions about healthy relationships, consent, and the importance of being an active bystander to end sexual violence. © Kalise Williams, 8th Grade
Work by the following students will also be on view:
Isis Adams | Jaedyn Edwards | Joshua Flores | Serenity Gomez | Yolanda Gonzalez | Alyssa Gonzalez | Brian Hernandez-Armenta | Loxly Johnson
Astou Ndiaye | Matthew Perez | Aresha Rabail | Ailyn Reyes Ramirez | Zuleyka Vargas
The Bronx Junior Photo League is made possible, in part, by the Chris Hondros Fund, Citgo Foundation, Fishman Fetter Family Foundation, Fujifilm, Henry Nias Foundation, by public funds from the New York City Department of Cultural Affairs in partnership with the City Council and by City Council member Rafael Salamanca, the New York State Council on the Arts with the support of Governor Andrew Cuomo and State Legislature, Phillip and Edith Leonian Foundation, Pinkerton Foundation, and the William Talbott Hillman Foundation.
All digital photos taken on cameras generously provided by Fujfilm.