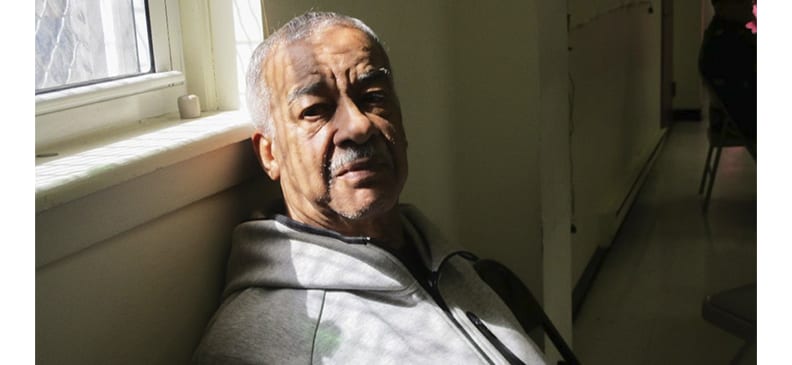 ON VIEW
Jun 18 - Jun 28, 2019

Join us in celebrating our year-end exhibitions by the Bronx Senior Photo League (BSPL), the Bronx Documentary Center's free documentary photo program for older adults in the Bronx. Exhibitions will be on view in three locations between June 18-28, 2019.
Kips Bay Castle Hill Neighborhood Center
625 Castle Hill Ave, Bronx, NY 10473

Opening Reception On View
Tuesday, June 18th, 1-3PM June 18-26, 2019
Virginia Alicea | Esther Anaya | Veronica Brown | Nellie Bryant | Dario Diaz | Margaret Floyd | Lucille Gantt | Lynda Henderson | Rupert Joseph | Thomas Martinez | Ana Ortiz | Hortensia "Penny" Santana | Gregory Sumlin | Phyllis Thomas | Vivian Valentin | Louis Wright
Curated and produced by Teaching Artist Jessica Kirkham
BronxWorks Heights Neighborhood Senior Center
200 W. Tremont Ave, Floor 2, Bronx, NY 10453

Opening Reception On View
Wed, June 19th, 1:30-3:30PM June 19-28, 2019

David Adarkwah • Ata Aduna • Kwaku Agyemang • Isabel Delgado • June Gregory • Joan Harris
Edith Lefevre • Carmen Mojer • Socrates Peralta • Ana Rivera


Mitchel Senior Center
188 Lincoln Ave, Bronx, NY 10454

Opening Reception On view
Fri, June 21st, 1:30-3:30PM June 21-28, 2019
Carmen Adorno | Judy Brandon | Elena Farciert | Maria Frias | Florence Garuba | Justin Brefo Teresa Guzman | Gloria Halman | Mary Holloway | Carmen Malave | Maria Meza | Lidia Issac de Mota | Consuelo Pizarro | Mildred Vega
Curated and produced by Teaching Artist Jessica Kirkham
The goal of the program is to develop participants' skills in photography while promoting social connection and community pride. Through weekly instruction, assignments, and regular field trips to major cultural institutions such as the Metropolitan Museum of Art and NY Botanical Garden, the program is designed to meet underserved Bronx seniors' needs for social interaction and improve their quality of life. It provides them challenging and valuable experiences that lead to a stronger sense of confidence, identity, and belonging.
The course "Photographing My Life" is led by BSPL Coordinator, Rhynna M. Santos, with teaching artists Jessica Kirkham and Kamal Badhey. Around a hundred works produced during the Winter and Spring 2019 sessions will be presented in outdoor and indoor exhibitions in three locations in the South Bronx between June 18-28, 2019.

This program is supported by the Fan Fox & Leslie R. Samuels Foundation and, in part, by public funds from the New York City Department of Cultural Affairs in partnership with the City Council.

MAIN PHOTO: Portrait of Henry Graham at BronxWorks Heights Neighborhood Senior Center © David Adarkwah