3rd Annual BDC Women's Film Series
Celebrating women filmmakers.
3RD ANNUAL WOMEN'S FILM SERIES
October 4-14, 2017
The BDC's 3rd Annual Women's Film series will showcase an incredible lineup of talented directors and award-winning documentaries.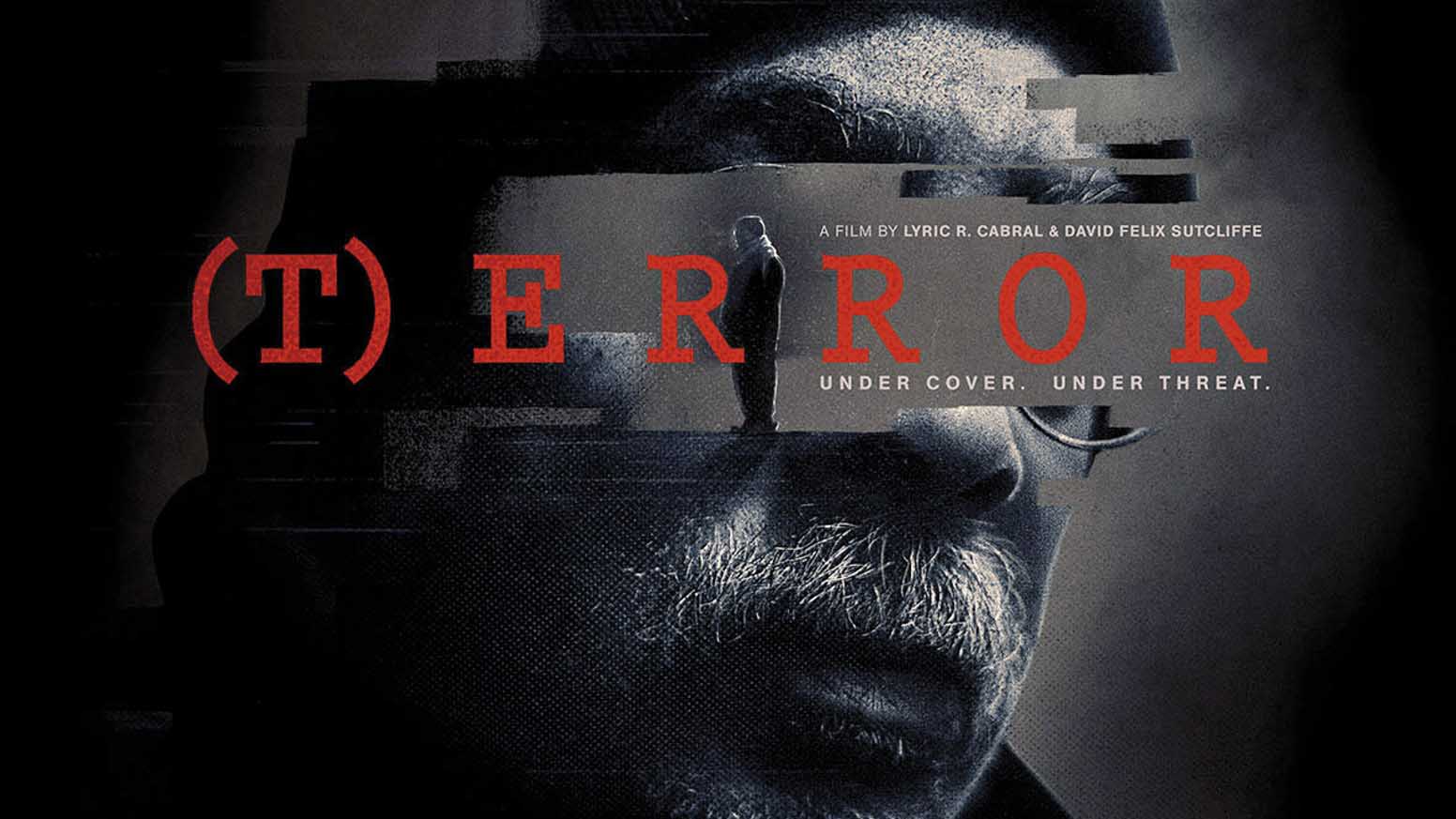 Wednesday, October 4th, 7PM
(T)ERROR
Post-screening Q&A with co-director Lyric R. Cabral
Award-winning documentary (T)ERROR shines a light on the shadowy world of FBI informants, government surveillance, and counterterrorism operations, going deep inside an active terror sting.

About the Co-Director
Lyric R Cabral is a photojournalist, filmmaker, and cinematographer documenting stories seldom seen in mainstream media. Her verité works explore the intersections of race, religion, and surveillance in the United States.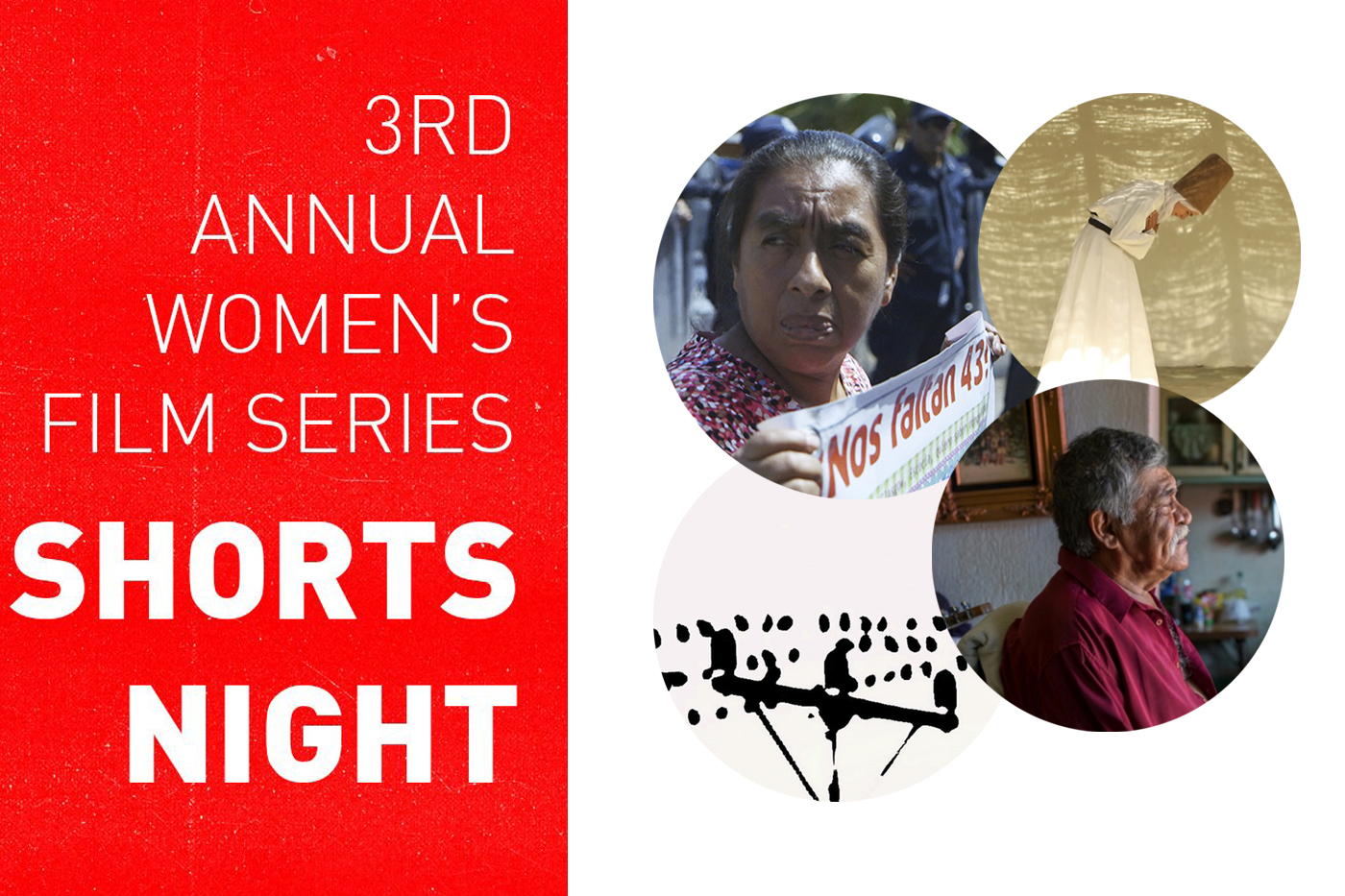 SHORTS NIGHT | BDC'S 3RD ANNUAL WOMEN'S FILM SERIES
THEY TOOK THEM ALIVE
Post-screening Q&A with director Emily Pederson
In 2014, the disappearance of 43 college students sparked a historic social movement in Mexico. Faced with government obstruction of an international investigation into their disappearance, their families enter a new chapter of uncertainty but refuse to stop seeking justice and closure.
About the director
Emily Pederson is an award-winning photographer and filmmaker. Raised in Rhode Island and based in New York, she has spent most of the last four years in Mexico, covering social movements and the impact of the Drug War on Mexican society. Her documentary work has been published in
The New York Times, The Atlantic, La Jornada, The Huffington Post
and
El Faro.
She holds a degree in Photography and Human Rights from New York University.
THE OTHER SIDE
Post-screening Q&A with director Griselda San Martin
The Other Side is the story of deported musician Jose Marquez and his daughter Susanna who have been separated for almost 15 years but meet every month on either side of the US-Mexico border wall.
About the director
Griselda San Martin is a documentary photographer and filmmaker. For the past five years, she has documented the U.S.- Mexico border. Her long-term projects delve into issues of immigration, deportation, inequality and human rights violations. She is currently focusing on the Hispanic community in the United States, exploring the effects of the rising xenophobic political and social climate in immigrants and ethnic minorities. Her work has appeared in publications such as
The Washington Post, The New York Times Lens Blog, The New Republic, The Huffington Post
and
El País
among others.
THE VALLERY OF QUEST
Post-screening Q&A with director Maria Badia
"He who knows himself knows his Lord" ­—Prophet Muhammad
This is a story about the "other" Muslims. In a small Spanish town in the inspiring Alpujarra mountains, in Andalusia, 35 families of Westerners live a simple life as newly converted Muslims, following the traces of Sufism, considered by many as the mystic and most spiritual branch of Islam
.
About the director
Maria Badia is a storyteller and filmmaker from Barcelona based in Brooklyn since 2008. She first came to New York as a correspondent for a Spanish television network. She produces, directs, shoots, and edits commercial and documentary films. She was a fellow at the 2012-2013 Uniondocs Collaborative Studio. She is a current member of the Brooklyn Filmmakers Collective, a community of professional filmmakers with who we workshop our works once a week; and Film Fatales, a supportive group of women filmmakers collaborating in projects which gathers once a month.
OF BIRDS AND BOUNDARIES
Post-screening Q&A with director Annie Berman

An unexpected relationship reveals itself over three months of phone calls between two unlikely collaborators - 'Marty,' a 25-year old Ultra-Orthodox Hasidic family man, and Annie, a filmmaker in residence at UnionDocs.

About the director
Annie Berman is a media artist living and working in New York City. Named one of Independent Magazine's 10 Filmmakers to Watch in 2016, her films, videos, performances, and installations have shown internationally in galleries, festivals, universities, and conferences, including the MoMA Documentary Fortnight, Rooftop Films, Galerie Patrick Ebensperger Berlin, Kassel Hauptbahnhof, Babycastles Gallery, and the Rome Independent Film Festival where she was awarded the Best Experimental Film Prize.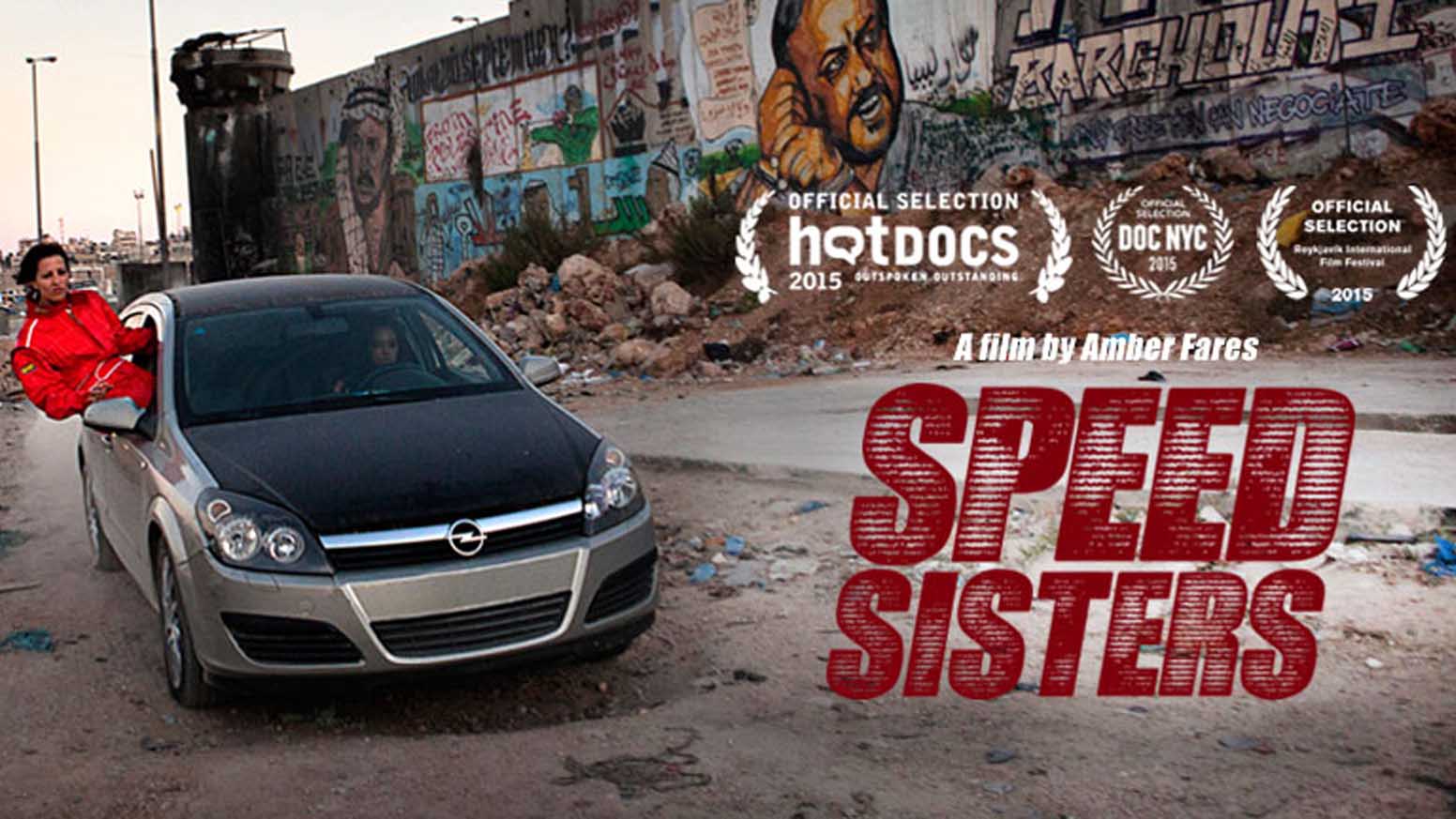 Thursday, October 12th, 7PM
SPEED SISTERS
Post-screening Q&A with director Amber Fares
The Speed Sisters are the first all-women race car driving team in the Middle East. They're bold. They're fearless. And they're tearing up the tracks all over Palestine.

About the Director + Producer
Amber Fares is an award-winning documentary filmmaker and photographer. Amber co-founded SocDoc Studios to produce story-driven films that explore social issues.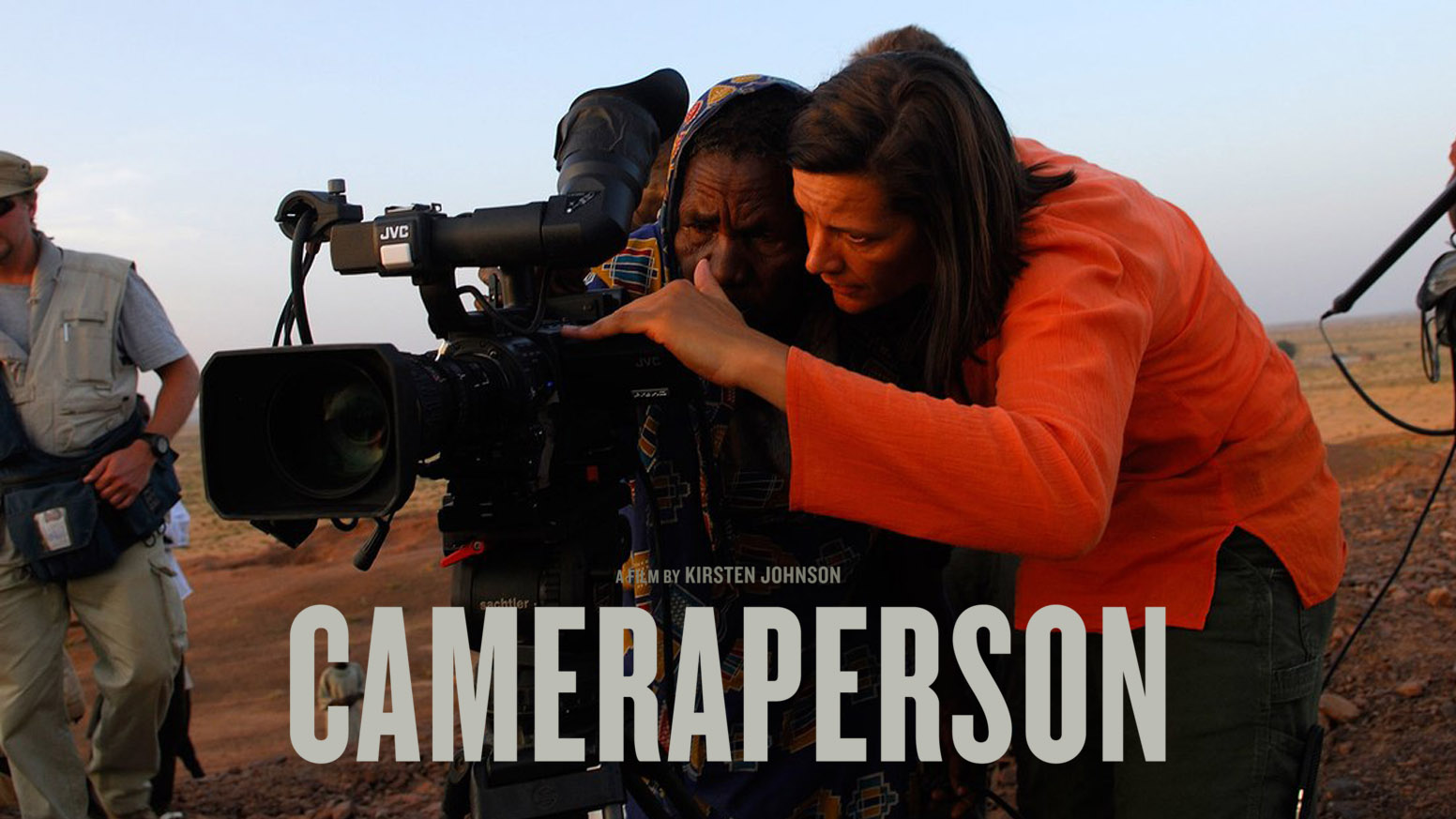 Saturday, October 14th, 7PM
CAMERAPERSON
Post-screening Q&A with director Kirsten Johnson
Cinematographer Kirsten Johnson exposes her many years behind the camera through a memoir made up of decades of footage shot all over the world. We're excited to partner with POV for this screening.

About the Director
Kirsten Johnson is an award-winning New York-based documentary filmmaker and cinematographer. Cameraperson was short-listed for an Academy Award. It received three 2017 Cinema Eye Honors, including 'Outstanding Nonfiction Feature'.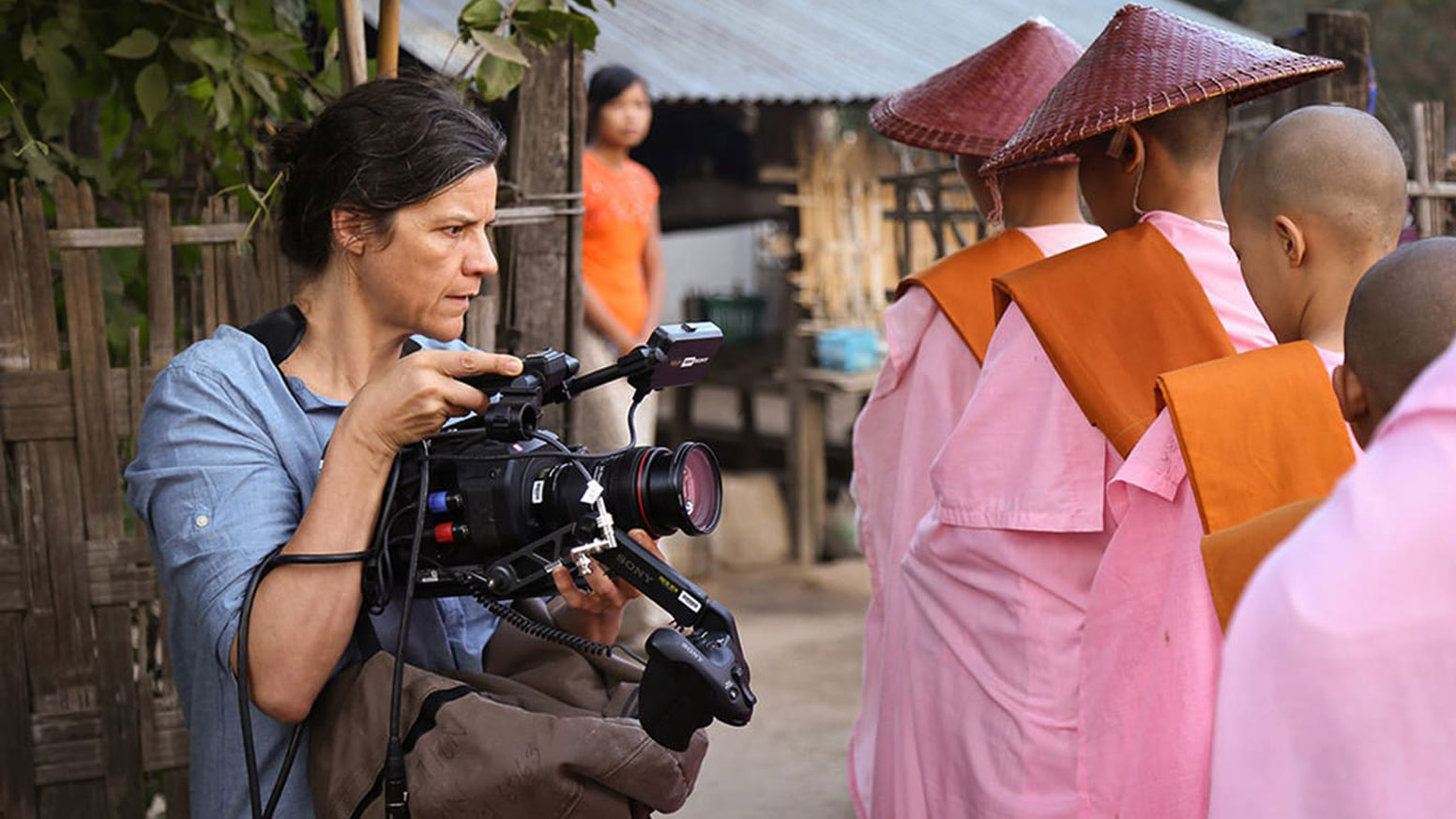 SOLD OUT
Saturday, October 14th, 11AM-4PM
WOMEN'S FILMMAKING WORKSHOP
Critically-acclaimed cinematographer Kirsten Johnson (Academy Award shortlisted, 2017) will lead a workshop exploring ways of seeing and approaches to facing the challenges and opportunities for women in today's documentary filmmaking world.
Space is limited and advance registration is required. Women filmmakers are strongly encouraged to participate. 10% off for BDC members at the photographer/filmmaker level or if you have previously participated in a BDC workshop. REGISTER