BDC Assists in COVID-19 Vaccination Sign-Ups
The BDC is helping eligible Bronx residents secure vaccine appointments all month.
This past Thursday, February 4th, BDC Community Engagement Coordinator, Maria De La Paz Galindo, and Managing Director, Den Quinsay, helped eligible Bronx seniors and residents schedule their COVID-19 vaccination appointments at Yankee Stadium. Yankee Stadium began administering COVID-19 vaccinations to eligible Bronx residents on Friday, February 5th.
Eligible Bronx residents can schedule appointments by visiting somosvaccinations.com or calling 1-833-SomosNY.
The BDC will continue helping Bronx residents secure vaccine appointments all month. We have received a tremendous amount of calls, especially from older adults.

Need help scheduling a vaccine appointment?
Call the BDC at (347) 270-2055
Monday - Friday | Noon-5PM

¿Necesita ayuda para programar una cita para vacunas?
Llame al BDC al (347) 270-2055
Lunes a Viernes | Mediodía a 5PM

You must have an appointment to receive the COVID-19 vaccine. The Am I Eligible app is the fastest way to see if you're eligible and make an appointment. You can also call:
NYC COVID-19 HOTLINE: 1-877-829-4692
New York State COVID-19 Vaccination Hotline: 1-833-697-4829
Visit the BDC's pandemic resources website here.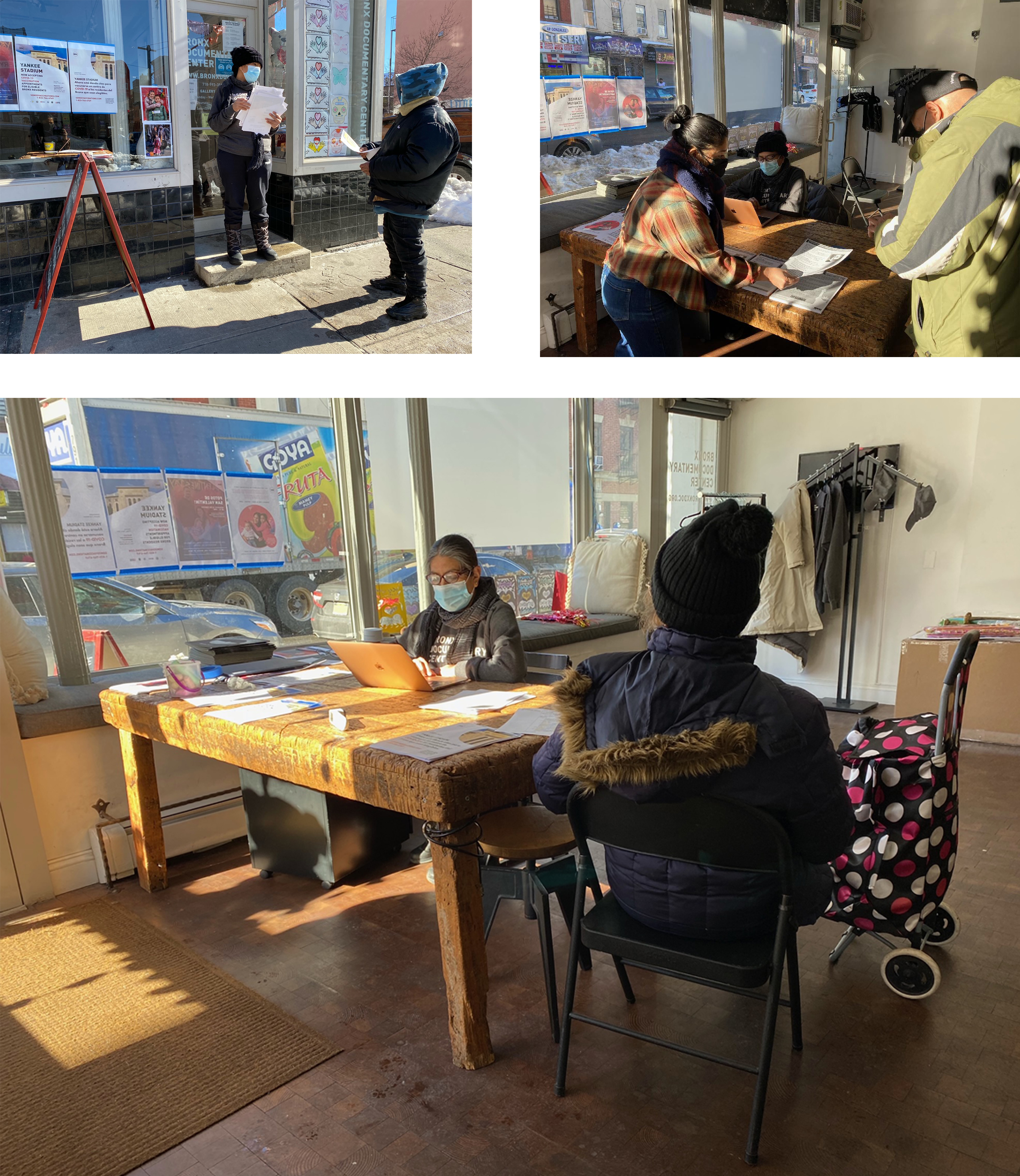 IMAGES: © Den Quinsay and Michael Kamber / BDC