BJPL Students featured on CBS News
Participants in the Bronx Documentary Center's photojournalism programs are featured on CBS News.
Bronx Junior Photo League students were featured in "Young photojournalists' work from the Bronx Documentary Center" in a CBS News piece by senior producer David Morgan.

Jennifer Hernandez photographed Atiya Saunders in the Bronx, May 24, 2018, as part of a project on teen smoking.

"As a teen in New York struggling to quit the tenacious vice of cigarette smoking, my goal for this project is to open up dialogue and possibly
make smokers think twice before lighting their next cigarette," said Hernandez. "With this continued second-guessing, it will – I hope –
eventually lead to smokers quitting for good.
A young couple embraces in the South Bronx. Photo by Angie Avendaño.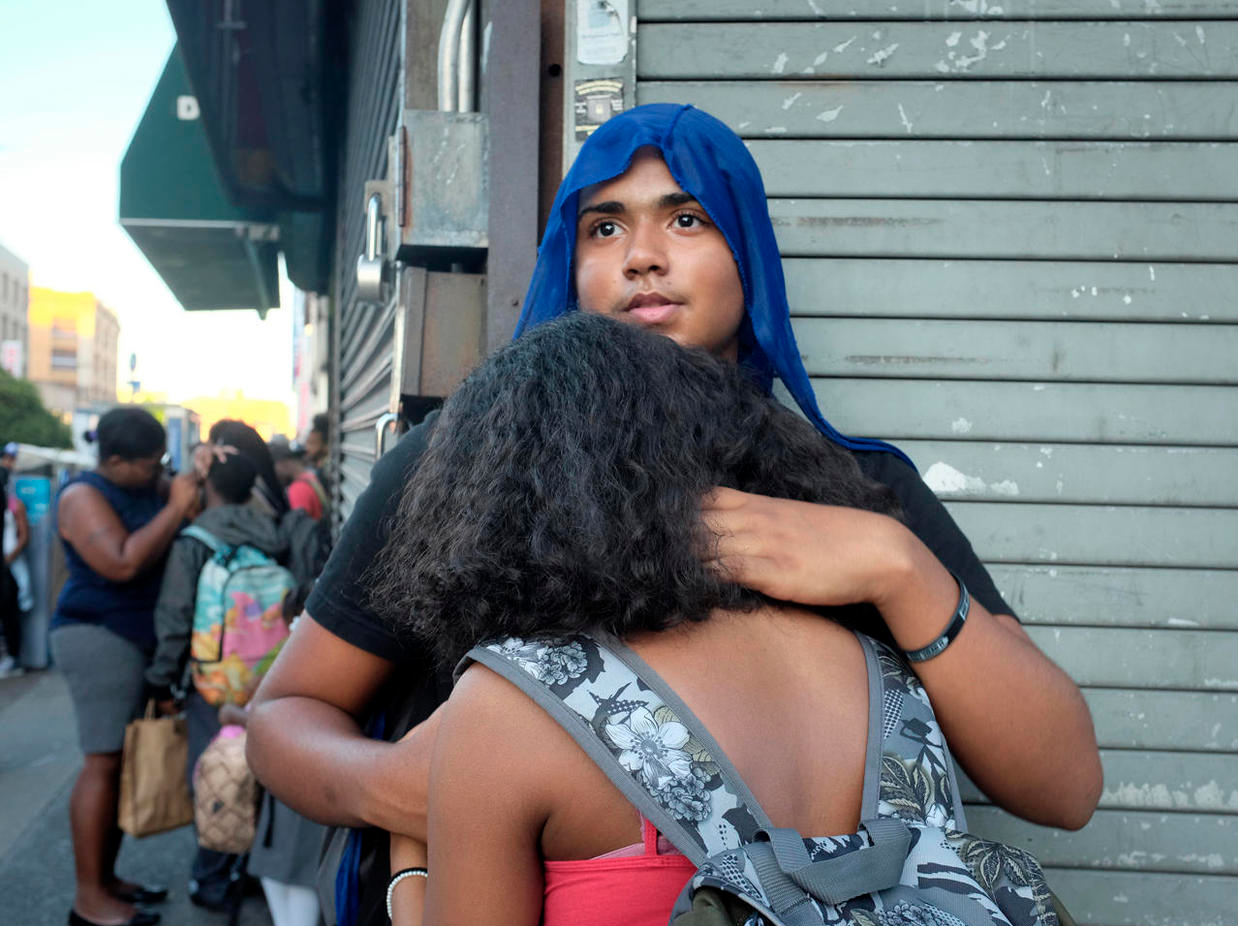 View the article here.


HEADER PHOTO: Family and friends are pictured at a vigil for A.R., who was killed the day before, in the Bronx, July 20, 2016. © Fanta Diop/BDC