COVID-19 Briefing
BDC Founder and Executive Director Mike Kamber's take on the latest Coronavirus news.


This is a brief roundup of stories around the current pandemic as well as some recommendations for our Bronx community and links we hope you find useful. The BDC has been updating our community for many weeks on the COVID-19 epidemic. Our goal is to give people the nuts and bolts resources they need to help cope with the crisis. We also are hearing from many that they feel overwhelmed by the glut of information out there. In an effort to help cut through the noise and give our community the information they really need, we will occasionally send out this brief roundup of stories around the current pandemic. We hope you will find it useful. If so, please pass it on.
BDC Executive Director Mike Kamber shares his concerns for people in New York City's public housing during the coronavirus pandemic with NPR's Scott Simon.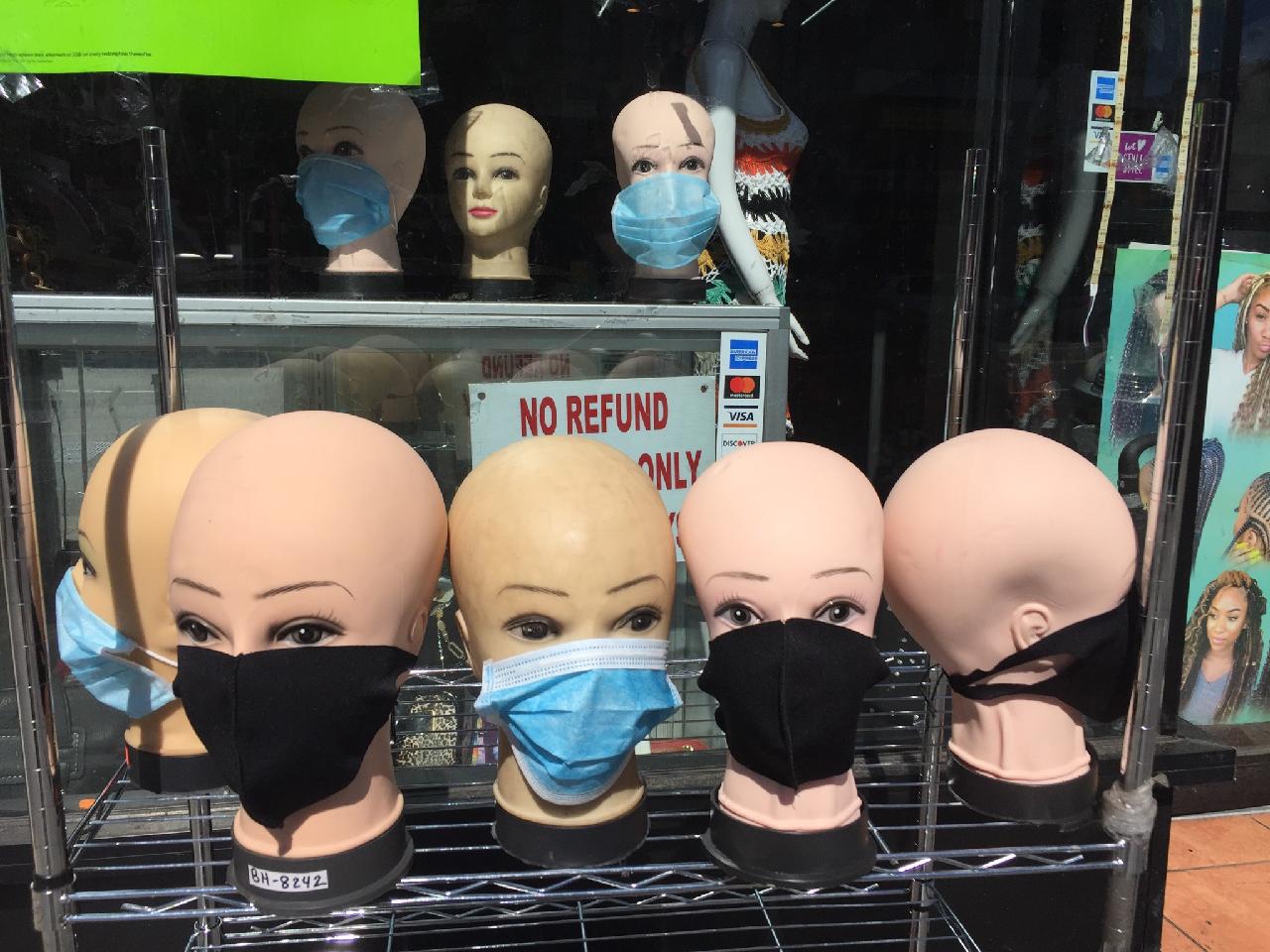 149th Street, the Bronx. © Mike Kamber


Tomorrow is the 1st of the month and some estimate that 40% of New Yorker's may not pay rent: Gov. Cuomo has declared a halt to all evictions until mid-June. Eventually, however, tenants may have to make up missed payments. The eviction moratorium is described in more detail here.

First the bad news, there's no way to sugarcoat it: COVID-19 cases continue to skyrocket, particularly in NYC which, per capita, has more cases than anywhere in the world. I check this chart each morning for NY State cases and there is no flattening the curve happening.


David Leonhardt, one of The New York Times most experienced journalists, agrees. A chart from his column below:




A possible bit of good news here: a company that sells wifi thermometers tracks fevers across America and says things are getting better. What I don't see in this story is the acknowledgment that many of America's poorest don't have access to expensive thermometers--and whether that would alter these findings.
Community resources: Maria Galindo, the BDC's community outreach coordinator, highly recommends the Nueva Yorkinos site for food, free internet, and other resources. Click for English, Spanish or Portuguese on the upper left. Visit the site here.

Safety Tip of the day: After more than a month of telling the public masks are unnecessary for the general public, there is evidence that masks can save lives and should be worn by everyone outside the home. Read the story here.
How to make a homemade mask: https://nyti.ms/3dFuen0
For those who really want to dig deeper on healthcare and COVID-19, the website Stat has been covering the pandemic since Jan. 4, long before most had heard of it. It's the best healthcare site around for ordinary people.
Binge-watching documentary recommendation of the day: The Tiger King has been causing an uproar in documentary film circles. Here are some other true crime dramas.
Recommended documentary book flip-through: Ben Brody's Attention Servicemember.
The BDC will be hosting an Instagram Live conversation with Ben this Sunday at 3:30pm. You can see his book here.


Information compiled by BDC Executive Director Mike Kamber.



READ OUR RESOURCE GUIDE
The BDC has compiled a Bronx resource guide with information about keeping safe and finding things families need--from help with food aid to free internet hookups. This guide is intended to provide useful information to our community. This is not a replacement for 411. The guide will continue to be updated; please check back for up-to-date information. Read the guide here.
DOWNLOAD OUR COVID-19 POSTER
The BDC has also created downloadable flyers after seeing a great deal of misinformation and the lack of a public information campaign in the Bronx.
Download our poster (English) here
Download our poster (Spanish) here

N.Y. State Coronavirus hotline is 1-888-364-3065