Fall 2019 Newsletter
October - December at the BDC.
EDUCATION


Bronx Junior Photo League
The Bronx Junior Photo League convened the 2019-20 after-school program in early October.
Highlights

BJPL staff participated in a two-day teacher retreat at the beginning of the semester, where they discussed their teaching philosophies, did curriculum brainstorming, and participated in workshops on keeping different types of learners engaged.


BJPL high school students received a private tour of "Henry Chalfant: Art vs. Transit, 1977-1987" at the Bronx Museum led by the artist himself.


Thirteen BJPL students submitted to the 2020 Scholastic Art & Writing Awards and supported each other throughout the intensive editing process. We are looking forward to seeing the results at the end of January!



BJPL and BDC staff completed a Red Cross First Aid training.

Photographs from 20 students were exhibited in our 614 Courtlandt Avenue gallery. The work celebrated the past four years of the BDC's week-long photography workshops in Maine. Since 2016, BDC staff have journeyed with Bronx teenagers to Portland, Union, Rockland and beyond, photographing Maine's rocky coast, lobster pounds, lighthouses, parks, demolition derbies and the rugged Mainers they encountered along the way.
BJPL College Success

Throughout the fall semester, 12th grade students attended weekly counseling sessions with the BJPL College Success Counselor Rhynna M. Santos, as well as a FAFSA workshop, a student-parent brunch, and a college essay workshop with Pulitzer Prize-winning journalist Barry Bearak. One hundred percent of our BJPL alumni from 2018-19 class all started college this fall! They are studying at Cornell University, The New School, SUNY New Paltz, Fordham University, and others. The 2017-18 BJPL alumni started their sophomore year of college at New York University, Wheaton College, and Pamona College.

Photos: © Bianca Farrow / BDC


BDC Films
In October and November, award-winning documentary filmmaker Jeff Reichert held 5 workshops to assist the fellows in developing their project ideas. Fellows learned how to write and pitch a project through in-class screenings, film analysis, and writing reviews.
Award-winning film editor Lindsay Utz and filmmaker Farihah Zaman met with the cohort and shared their experience in the film industry.
In December, the fellows attended a 35mm black and white photography workshop with BDC founder Michael Kamber. They learned how to shoot film, develop, and print. Lastly, New York Times photographer and multimedia editor, Bedel Saget held a drone workshop.
Photo: Giacomo Francia / BDC

Bronx Senior Photo League | Castle Hill Senior Center
The Bronx Senior Photo League photography classes reconvened this fall at Mitchell Senior Center and Kips Bay Castle Hill Senior Center. The classes include basic and advanced photography.
Bronx Senior Photo League Exhibition
This large group exhibition in our 614 Courtlandt Avenue gallery consists of work from over 40 students. Since 2017, the Bronx Documentary Center has taught photography to Bronx seniors. The Bronx Senior Photo League consists of students between the ages of 65 and 90.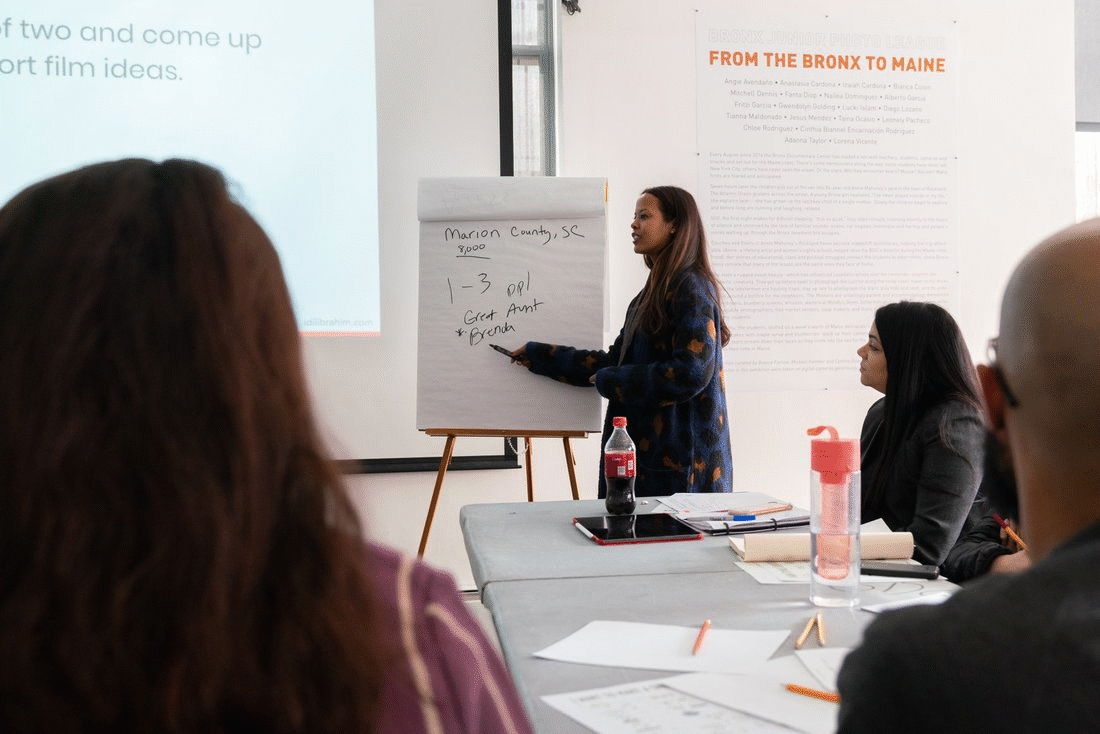 Workshop | Empowered Storytelling

On November 9th, award-winning director and producer Idil Ibrahim led an Empowered Storytelling workshop exploring how to bring an idea to fruition and, ultimately, to screen. During the workshop, Ibrahim provided hands-on examples regarding development, pre-production, production, and post-production, as well as discussed clips from her films, and shared real-life practical anecdotes.

Photos: © Harry Montas / BDC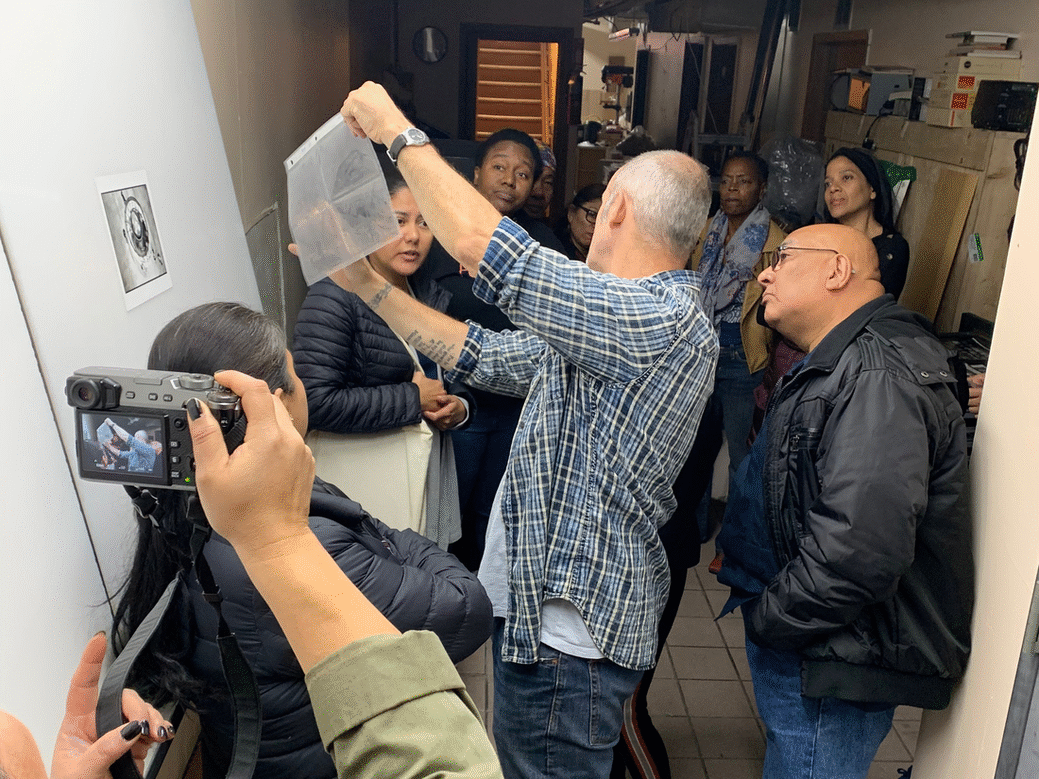 Workshop | Fotografia en Espanol Uno
The BDC offered its first-ever Spanish photography workshop which was held for five consecutive weekends. The students learned the basics of photography, including composition, manual settings, and lighting. The workshop was taught by Bronx-based photographer Belinda Gallegos and Michael Kamber, and assisted by Maria Galindo.
Photos: © Maria Galindo / BDC
EVENT HIGHLIGHTS

This fall, we held eleven events including a book talk with Kevin C. Fitzpatrick and Joe Conzo Jr, a panel discussion with Hanna Maria Sawka and Michael D. Shulman. A conversation on conflict photography with Ron Haviv, Michael Kamber, Meridith Kohut, moderated by Lauren Walsh. Additionally, we held artist talks with Joana Toro, Yael Martinez, Parisa Azadi, Mark Steinmetz.
Here are other event highlights from this busy season.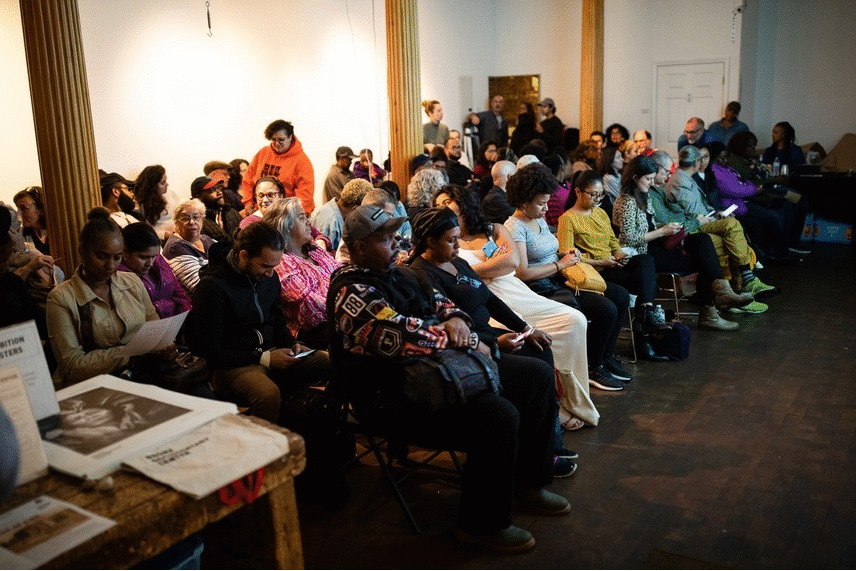 Screenings + Q&A's | 5th Annual Women's Film Series
This year our 5th Annual Women's Film Series was curated around the stories of the Bronx as told by women documentary filmmakers. We screened Decade of Fire by Vivian Vazquez and Gretchen Hildebran on October 3rd, Knock Down the House by Rachel Lears on October 5th, and After Maria by Nadia Hallgren on October 12th.

Photos: © Ed Alvarez, Maria Galindo + Anna Yatskevich / BDC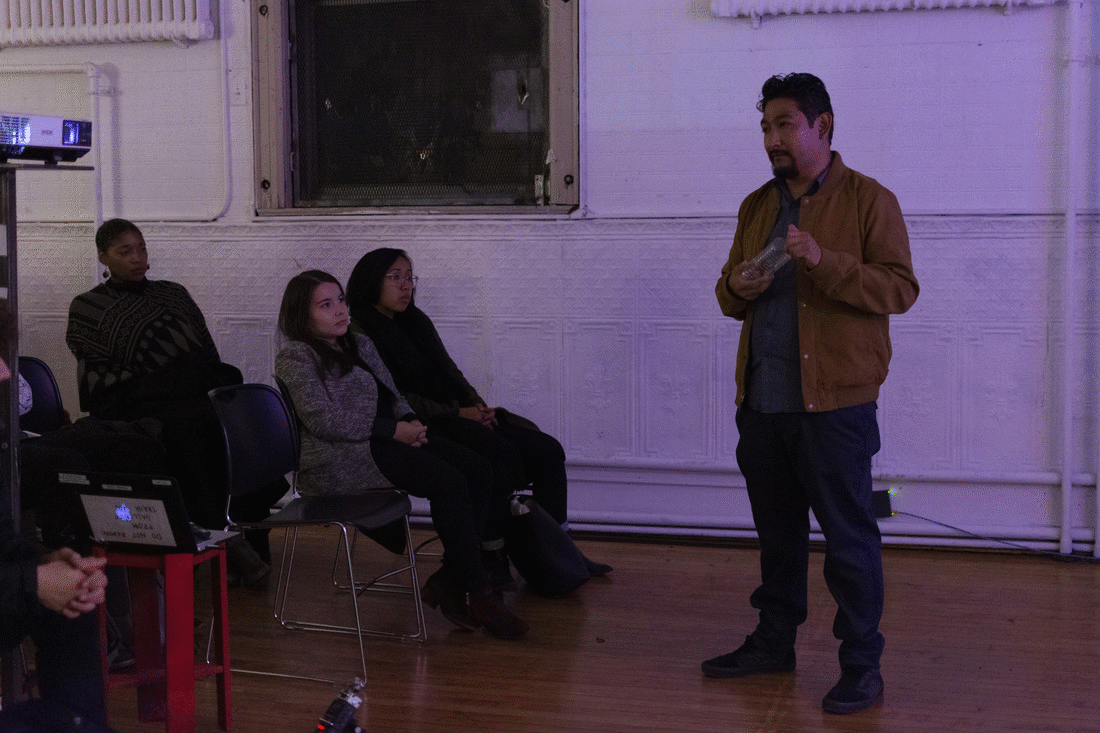 Artist Talk | Yael Martinez
Award-winning photographer Yael Martínez presented his photobook La Casa Que Sangra (The House that Bleeds) at the BDC Annex on October 19th. La Casa Que Sangra explores the psychological and emotional breakdown of people dealing with the forced disappearances of family members.
Photos: © Michaela Bogdan / BDC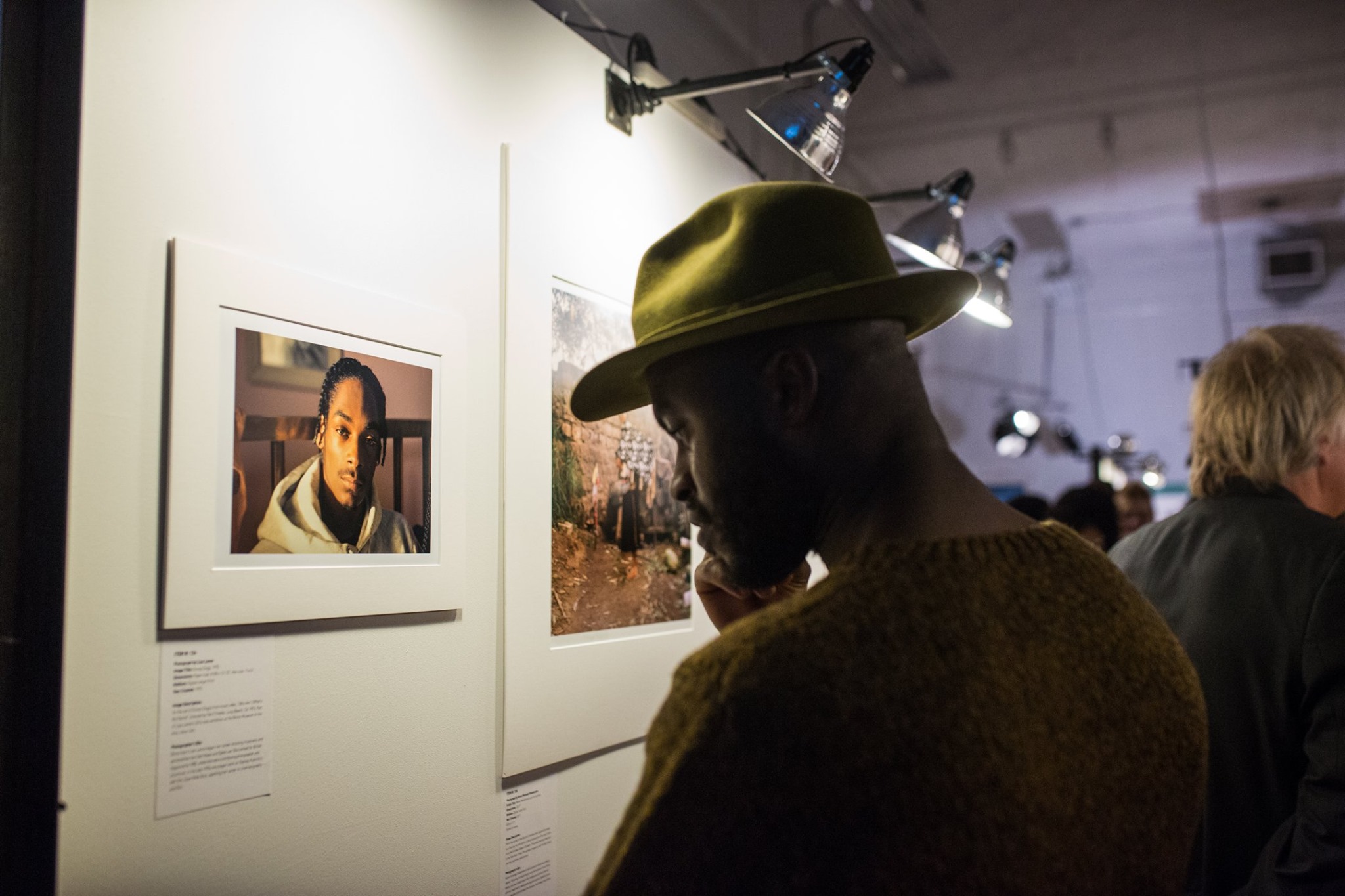 Fifth Annual Photo Auction Benefit
Our 5th Annual Photo Auction Benefit was held at the BDC Annex on October 25th. This was an opportunity to bid on works by renowned photographers, and be a part of an event that brought together hundreds of photographers, filmmakers, documentarians, and friends for a night of fundraising and celebration. Proceeds will fund our life-changing education programs.
Photo: © Michael Young / BDC


Panel Discussion | From The Bronx to Maine
On November 16th, several Bronx Junior Photo League students discussed their experiences photographing Maine during the BDC's annual trip. The students were joined by Karsten Moran, a regular contributor to The New York Times and André Beganski, of The New York Times. The discussion was moderated by Mike Kamber, Executive Director of the BDC and a Maine native.



Artist Talk | Parisa Azadi
On December 6th, Iranian-Canadian photojournalist Parisa Azadi spoke about the process behind the making of her ongoing project in Iran. Parisa's work challenges the stereotypical perceptions of the Middle East in modern-day society.
HEADER PHOTO: © Bianca Farrow / BDC