The BDC is a Lucie Award-winner
Thank you for the honor of the BJPL being named 2021's Photo Program of the Year!
Thanks to the Lucie Foundation for naming the BDC's Bronx Junior Photo League as 2021's Photo Program of the Year! We're excited to kick off a new year of learning about photography and community storytelling with our inspiring students.
Thank you to our former Education Manger, Bianca Farrow, Teaching Artists Kamal Badhey, Salvador Espinoza, Kayla Beltran, Jessica Kirkham, Natalia Guerrero, Sean Sirota, Jon Santiago, Sofie Vasquez, Natalia Guerrero, Samantha Alvarez, and former BJPL College Counselor, Rhynna M. Santos.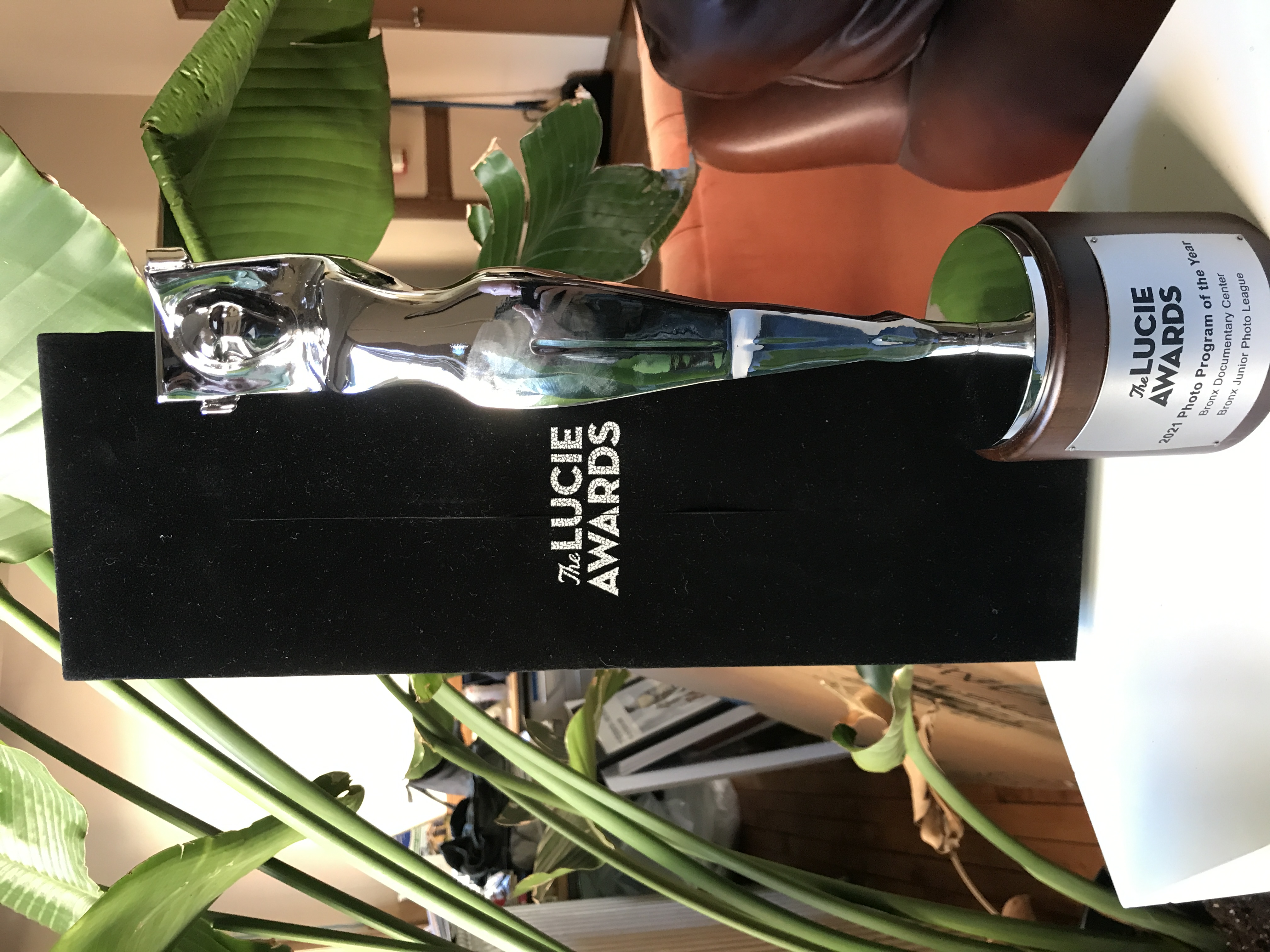 IMAGE: © Paul Stremple / BDC