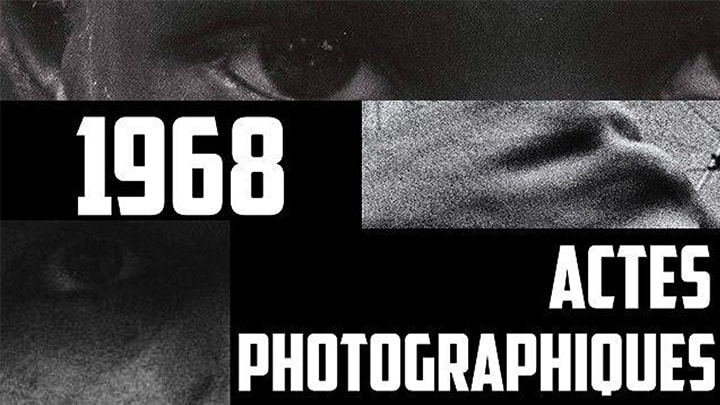 1968, Photographic Acts

Rediscover the milestones of 1968 through timeless photos that testify to these moments of considerable consequence.
Tuesday
Feb 12, 2019 | 7pm
The events that made 1968 famous around the world triggered dramatic upheavals in our society. A few images, which were a testimony to these times of far-reaching change, are a lasting testimony of these memorable events.
At the time, the publication of a photograph in Time, Life, Newsweek, or Paris-Match could bring about a change in a photographer's career. The deflagration in 1968 highlighted the fires in Vietnam, the tears in Prague, the agony of Biafra, the blood of Martin Luther King Jr., the dug up paving stones in Paris, and the determination of African-American athletes in Mexico. If history is our heritage, the photographs discussed in 1968 are its landmarks.
By talking to photography professionals, historians, sociologists, or people who were involved in the historic events of the time, 1968, Photographic Acts revisits timeless photographs. The film's interviewees discuss the historical links between the photographs which, as they tell stories of war, racism, social protest and injustice, portray the interwoven histories of our era.

Join the BDC for a screening of 1968– Photographic Acts followed by a discussion with the film's director Auberi Edler, and film subject and Director of Photography at The Washington Post, MaryAnne Golon. Moderated by BDC Co-Founder and Executive Director, Michael Kamber.

PANELIST BIOS
AUBERI EDLER is a documentary filmmaker and journalist, based in Paris. She has written and directed multiple films and news features for European television channels. Edler has been a Senior Correspondent, Editor-in-Chief, New York City Bureau Chief and, for a few years, co-director of the French public television news team. Elsewhere, she has been a war correspondent covering many conflicts around the globe, from Afghanistan to El Salvador, Bosnia to Iraq. Edler is currently working on a new film and consulting for with various international media groups that broadcast news and documentary programming to television stations in Africa, the Middle East, Asia and Eastern Europe.
MARYANNE GOLON is director of photography at The Washington Post and was Time magazine's director of photography until 2008. She also co-managed the international news weekly's photography department for more than 15 years, winning scores of awards. She has served as both jury member and chair for the World Press Photo Contest, in 2008 and 2009 respectively.
MICHAEL KAMBER has worked as a journalist for more than 25 years. Between 2002 and 2012, he worked for The New York Times, covering conflicts in Iraq, Afghanistan, Liberia, the Sudan, Somalia, the Congo, and other countries. He was the first person in New York Times' history to routinely file photos, videos and written articles to the paper. His photographs have also been published in nearly every major news magazine in the United States and Europe, as well as in many newspapers. In 2011, Kamber founded the Bronx Documentary Center, an educational space dedicated to positive social change through photography and film. Kamber is an adjunct professor at Columbia University. He is the winner of a World Press Photo award, the Mike Berger Award, the Society of Professional Journalists Deadline Club Award, American Photo Images of the Year, and is a member of The New York Times team that won a 2003 Overseas Press Club award. The New York Times twice nominated Kamber's work for the Pulitzer Prize.