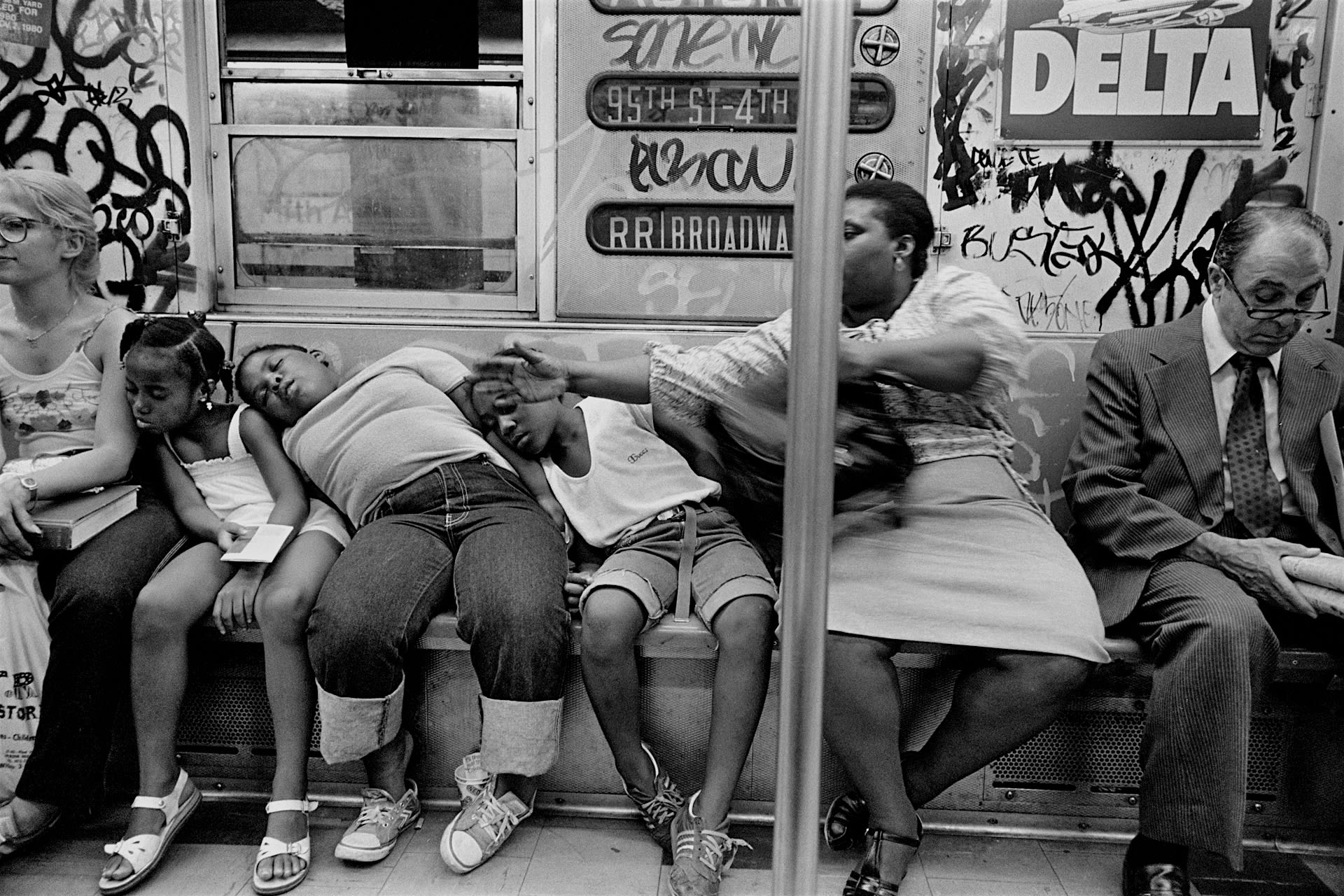 Art & Technique in the Practice of Street Photography

Saturday
Feb 11, 2023 | 10am
Saturday, February 11 & Sunday, February 12, 10AM-5PM
Please note interested applicants must first submit work for review PRIOR to enrolling in the workshop. Please send a link to your online portfolio or samples of your work (10 to 20 photos, jpegs or PDF's) to Richard, at ohstop@bway.net and young@bronxdoc.org for review before enrolling.
This advanced-level workshop is designed for photographers who seek to learn how to perfect their street photography skills and instincts in this hands-on course. The most effective street photographers are poets, taking the pulse of their time. They wander the city streets in all seasons and in all weather, looking for luminous moments–the extraordinary within the ordinary.
This course will bring you closer to that ideal–while you learn how to see like a camera sees, through practicing camera operation techniques like zone focusing, wide angle lenses, and over- and underexposure. We'll focus on manual settings so you can master both the technical and the artistic side of street photography. You'll learn to frame your pictures precisely, looking through the viewfinder so that the edges of your pictures sing, and are as important as the center of the frame.
Every street photographer is unique–what do you see that nobody else sees? Do you want to move like a dancer in and out of the flow of the street or, like Garry Winogrand, do you stay in one place, and let the world come to you? The great Helen Levitt used a right angle finder to be invisible and non-confrontational. There are many approaches and we will explore them together.
My intention for this class is to carefully look at your work, critique it honestly, listen to your questions, show you examples of my work and that of others, and help you express the essence of your vision.
Richard Sandler is a street photographer and documentary filmmaker. He has directed and shot eight non-fiction films, including "The Gods of Times Square," "Brave New York" and "Radioactive City." Sandler's still photographs are in the permanent collections of Brooklyn Museum, Center for Creative Photography - University of Arizona, Houston Museum of Fine Art, Museum of the City of New York, New York Historical Society, New York Public Library. He was awarded a New York Foundation for the Arts fellowship for photography, a John Simon Guggenheim Foundation fellowship for Filmmaking, and a New York State Council on the Arts fellowship for Filmmaking. 'The Eyes of the City' was published by powerHouse Books in 2016.
IMAGE: © Richard Sandler