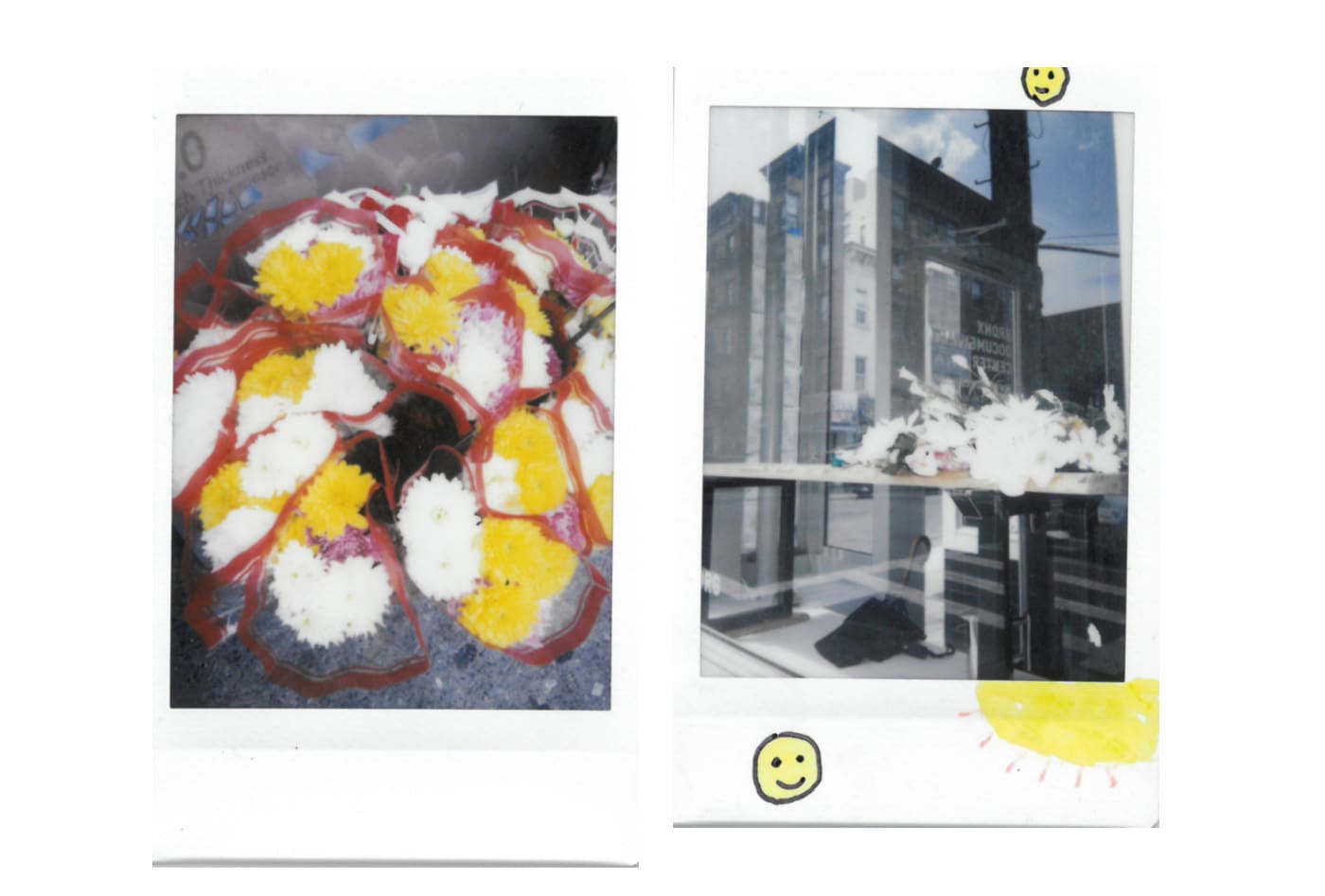 BJPL - Careers in the Arts

Thursday
Jun 17, 2021 | 5pm
Join us for a virtual panel discussion held in conjunction with our Bronx Junior Photo League's Year-End Exhibition. This discussion, featuring panelists who work in different roles throughout the photo and film industries, gives an opportunity for young artists to understand how their artistic skills and creative thinking can open their future to a wide range of careers.
This event will feature New Yorker Photo Editor Noelle Flores Théard, filmmaker Nadia Hallgren, Deputy Director of Community & Education at Photoville Jasmin Chang, and Bronx Documentary Center Exhibition Manager Cynthia Rivera, and will be moderated by Photoville's Executive Director and Co-Founder, Laura Roumanos.
This event is open to the public. Students and young creatives are strongly encouraged to attend!
BIOS
JASMIN CHANG is Deputy Director, focused on Community & Education initiatives at Photoville. She produces programs for teens and educators, as well as The FENCE and other Photoville projects. She is an artist and organizer who loves building projects that connect people through art and storytelling. She is co-founder of Community Heroes, a neighborhood-based public art project. She is co-lead artist of the Winston-Salem Portrait Project, a photographic and sculptural portrayal of the community.
NADIA HALLGREN is an award-winning filmmaker and director of photography from the Bronx, New York. Her vérité cinematography credits include Trouble The Water, Trapped, and Motherland. Hallgren's episodic series won the Special Jury Prize at SXSW 2018, and she is a member of the Academy of Motion Picture Arts and Sciences.
CYNTHIA RIVERA is an artist and photographer originally from Manhattan's Lower East Side. She currently lives in the South Bronx and has worked as the Exhibition Coordinator at the Bronx Documentary Center since 2014. Rivera graduated from the Fashion Institute of Technology with a BFA in Photography and a minor in Art History.
NOELLE FLORES THÉARD has been the senior digital photo editor at The New Yorker since 2021. She was the program officer at Magnum Foundation from 2016 to 2021, and is a co-founder of FotoKonbit, a nonprofit organization created in 2010 to engage and support Haitians telling their own stories through photography.
LAURA ROUMANOS (she/her/hers) is a Lebanese Creative Producer originally hailing from Australia. She is currently the Executive Director and co-Founder of Photoville, a non-profit organization devoted to reaching a wide, diverse audience by producing a free annual photo festival in NYC, activating public spaces, amplifying visual storytellers, and connecting artists to a worldwide audience through educational programming and community events. Laura graduated from the prestigious National Institute of Dramatic Arts back in Australia and worked as a Theatrical and Events Producer before making the big move to NYC 16 years ago. Since then, Laura has worked for the Manhattan Theatre Club, St. Ann's Warehouse, Creative Time, The Future of StoryTelling, and the World Science Festival, in general management and senior producing roles respectively, in addition to producing several large scale theatrical shows for creatives such as Karen O, Bryce Dessner, Richard Reed Parry, Spike Jonze, Opening Ceremony and the Brooklyn Youth Chorus. For the past 9 years, Laura has co-produced the New York Photography Portfolio Reviews with the New York Times and the Craig Newmark Graduate School of Journalism at CUNY and also continues to consult, manage, and produce numerous theatrical shows and events and has built a reputation in the New York Arts scene as someone to go to for consultation and advice regarding public art and multi-disciplinary projects across all mediums.

IMAGE: © Paola Soto, 8th Grade. Bronx Junior Photo League / BDC