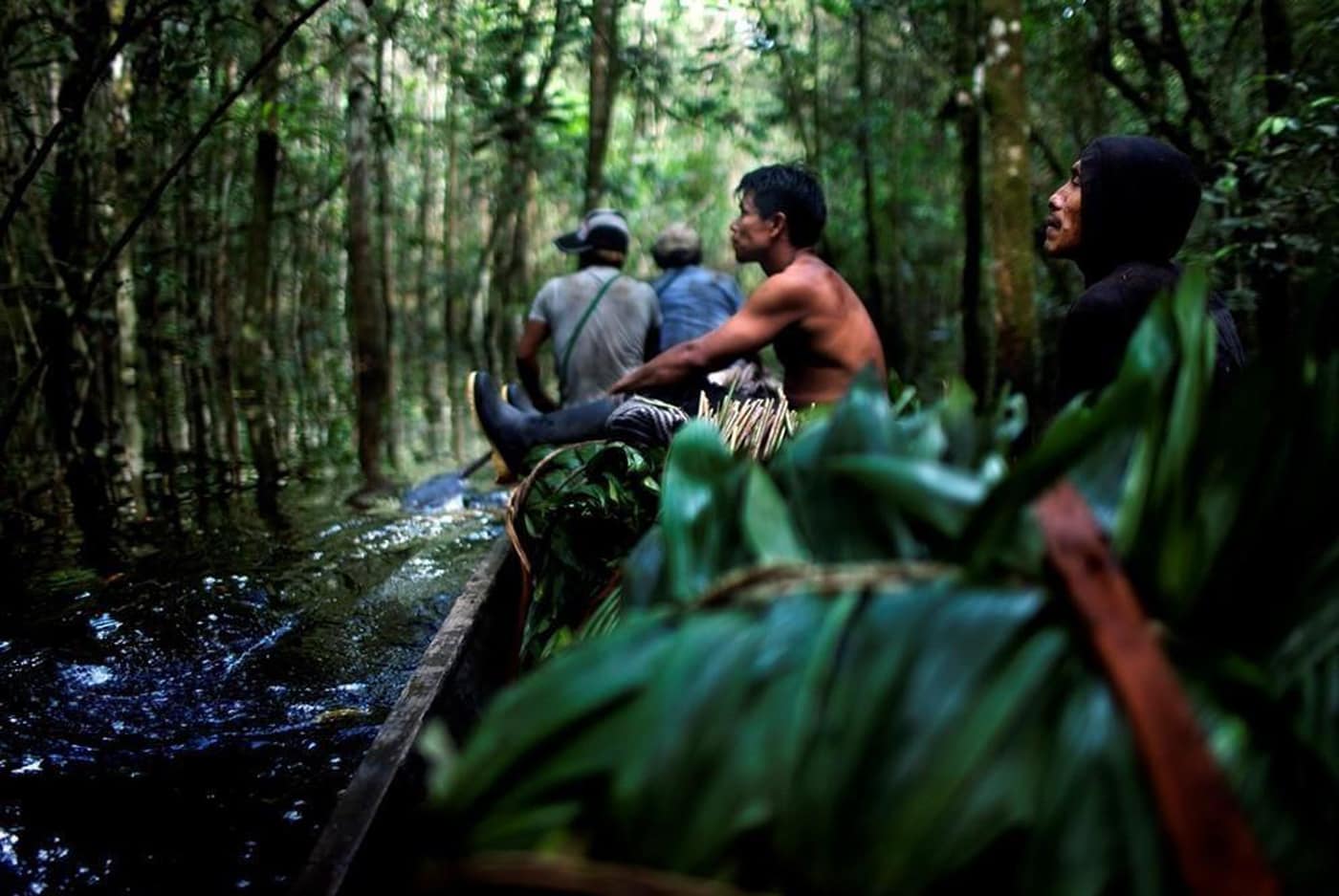 Saturday
Jul 14, 2018 | 8:30pm
Carlos Villalón's photobook Coca: The Lost War explores coca as a sacred plant and cocaine through the failed war on drugs. This book is the result of Villalon's sixteen years traveling through the Americas trying to understand a plant that changes men, for good or bad, and to understand why the war on drugs failed.
The book contains seventy-three images and four written essays by experts such as Ethan Nadelmann, the former director of The Drug Policy Alliance; Wade Davis, a Harvard ethnobotanist; Calixto Kuiru, a shaman from the Amazon rainforest; and Karl Penhaul, a former CNN correspondent.


Coca: La guerra perdida es un libro de fotografía que explora la trayectoria de la coca como planta sagrada hasta la cocaína y la fallida guerra contra las drogas. Villalón pasó dieciséis años viajando por las Américas tratando de entender esta planta con una historia compleja que cambia a los hombres y para entender por qué la guerra contra las drogas falló.
El libro contiene setenta y tres imágenes y cuatro ensayos escritos por expertos como Ethan Nadelmann, ex director de la The Drug Policy Alliance; Wade Davis, un etnobotánico en Harvard; Calixto Kuiru, un chamán amazónico; y Karl Penhaul, un ex corresponsal de CNN.



BIO

CARLOS VILLALÓN, born in Santiago, Chile (1965), studied graphic design at VIPRO university in Santiago and then photography at Parson's New School in New York City. In 2003 he became a contributor for Redux Pictures after working several years with Getty Images news. Since then Villalon has mostly focused his work in Latin America. His work has been published in magazines such as National Geographic, Colors, Newsweek, and Nature Conservancy to name a few. Since 2000 Carlos Villalon splits his time between New York City and Bogotá. In 2004 Carlos won an honorable mention in the POYi awards for his feature in National Geographic entitled "Cocaine Country". In 2010 he was awarded second place in the general news category in World Press photo contest for his work "Cocaine Gangs" in Medellin, Colombia.


CARLOS VILLALÓN, nacido en Santiago de Chile (1965), estudió diseño gráfico en la universidad VIPRO en Santiago y luego fotografía en la New School de Parson en la ciudad de Nueva York. En 2003 se convirtió en colaborador de Redux Pictures después de trabajar varios años con las noticias de Getty Images.Desde entonces, Carlos ha centrado principalmente su trabajo en América Latina siguiendo sus aspectos culturales, sociales y políticos desde el punto de vista de una planta, Coca y su contraparte, la cocaína. Su trabajo ha sido publicado en muchas revistas como National Geographic, National Geographic Adventure, Outside, Colors, Newsweek y Nature Conservancy. Desde el año 2000, Carlos Villalon ha dividido su tiempo entre la ciudad de Nueva York y Bogotá, Colombia. En 2004, Carlos ganó una mención de honor en los premios POYi por su trabajo "Cocaine Country", que apareció como portada en la revista National Geographic. En 2010 fue galardonado con el segundo lugar en las noticias generales en el concurso de fotografía World Press por su obra "Cocaine Gangs".
Suggested donation: $5 Bronx Residents, $10 General Admission, 18 and under Free. Tickets are available at the door.

Our venue is on the ground floor and is wheelchair accessible. The bathroom is non-gender segregated. For further information call 718-993-3512.
HEADER: Indigenous people sailing in the Amazon. Colombia, 2015. © Carlos Villalón