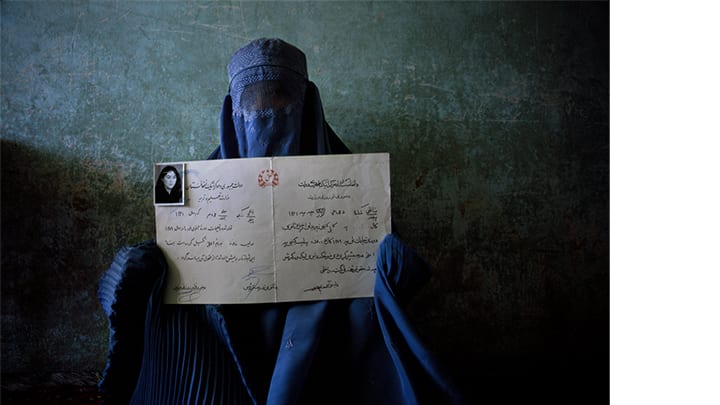 Conversations on Conflict Photography

Saturday
Dec 7, 2019 | 6pm

The BDC is pleased to present a panel discussion and book signing with Conversations on Conflict Photography author Lauren Walsh. Walsh will be joined by award-winning photographers, Ron Haviv, Meridith Kohut, and Michael Kamber.
In today's image-saturated culture, the visual documentation of suffering around the world is more prevalent than ever. Yet instead of always deepening the knowledge or compassion of viewers, conflict photography can result in fatigue or even inspire apathy. Given this tension between the genre's ostensible goals and its effects, what is the purpose behind taking and showing images of war and crisis?
Conversations on Conflict Photography invites readers to think through these issues via conversations with award-winning photographers, as well as leading photo editors and key representatives of the major human rights and humanitarian organizations. Framed by critical-historical essays, these dialogues explore the complexities and ethical dilemmas of this line of work. The practitioners relate the struggles of their craft, from brushes with death on the frontlines to the battles for space, resources, and attention in our media-driven culture. Despite these obstacles, they remain true to a purpose, one that is palpable as they celebrate remarkable success stories: from changing the life of a single individual to raising broad awareness about human rights issues.
Opening with an insightful foreword by the renowned Sebastian Junger and richly illustrated with challenging, painful, and sometimes beautiful images, Conversations offers a uniquely rounded examination of the value of conflict photography in today's world.
BIOS
RON HAVIV is an Emmy nominated and award-winning photojournalist and co-founder of the VII Agency, dedicated to documenting conflict and raising awareness about human rights issues around the globe. His first photography book, Blood and Honey: A Balkan War Journal, was called "One of the best non-fiction books of the year," by The Los Angeles Times and "A chilling but vastly important record of a people's suffering," by Newsweek. His other monographs are Afghanistan: The Road to Kabul, Haiti: 12 January 2010, and The Lost Rolls. Haviv has produced an unflinching record of the injustices of war and his photography has had singular impact. His work in the Balkans, which spanned over a decade of conflict, was used as evidence to indict and convict war criminals at the international tribunal in The Hague. President George H.W. Bush cited Haviv's chilling photographs documenting paramilitary violence in Panama as one of the reasons for the 1989 American intervention.
MICHAEL KAMBER has worked as a journalist for more than 25 years. Between 2002 and 2012 he worked for The New York Times covering conflicts in Iraq, Afghanistan, Liberia, the Sudan, Somalia, the Congo and other countries. He has also worked as a writer and videographer for the Times. His photos have been published in nearly every major news magazine in the United States and Europe, as well as in many newspapers. In 2011, Kamber founded the Bronx Documentary Center, an educational space dedicated to positive social change through photography and film. Kamber is an adjunct professor at Columbia University. He is the winner of a World Press Photo award, the Mike Berger Award, the Society of Professional Journalists Deadline Club Award, American Photo Images of the Year and is a member of The New York Times team that won the 2003 Overseas Press Club award. The New York Times has twice nominated Kamber's work for the Pulitzer Prize.
MERIDITH KOHUT, an award-winning photojournalist based in Caracas, Venezuela, has worked covering Latin America for the foreign press since 2007. For the past three years, she has spent nearly every day documenting the economic and humanitarian crisis in Venezuela. This work has been recognized by The Overseas Press Club, The George Polk Journalism Awards and Pictures of The Year International. Her 5-month investigation and photo essay that exposed that hundreds of children had died from severe child malnutrition in public hospitals was a finalist for the Pulitzer Prize in Feature Photography in 2018.
LAUREN WALSH is an expert on conflict photography, is a professor and writer. She teaches at The New School and New York University, where she is the director of the Gallatin Photojournalism Lab. She is also the director of Lost Rolls America, a national public archive of photography and memory. Walsh's newest book, Conversations on Conflict Photography (2019), examines the value of documenting war and humanitarian crisis in the contemporary moment. She is the editor of three other books on photography: Macondo, a photo book documenting the long-term conflict in Colombia; Millennium Villages Project, a photography book on efforts to relieve extreme poverty in sub-Saharan Africa; and The Future of Text and Image, with collected essays on visual culture and literary studies. She has also published widely in academic and mainstream media. Walsh is currently co-directing Biography of a Photo, a documentary film about two iconic images of conflict, and her research concentrates on questions of visual media and ethics. She holds a PhD from Columbia University and has been distinguished with NYU's Excellence in Teaching award.

PHOTO: An Afghan woman wearing a burka displays her business school degree, which she received prior to the Taliban taking power. Under the Taliban, she was forbidden to work or study. Afghanistan, 1998. © Nina Berman/NOOR
[This image is published in Lauren Walsh's book Conversations on Conflict Photography.