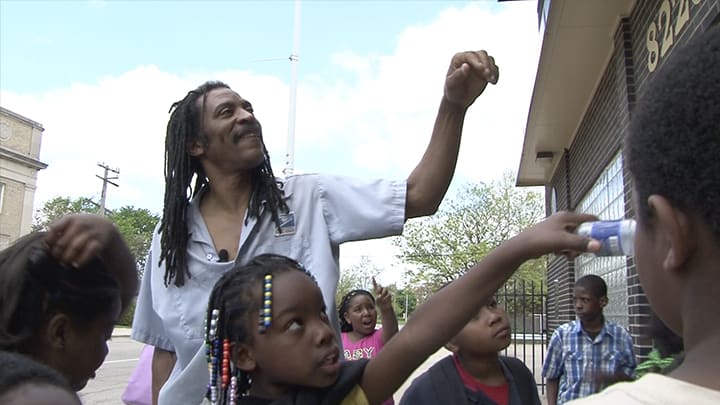 Saturday
Jun 1, 2019 | 7pm
Detroit 48202: Conversations Along a Postal Route explores the rise, demise and contested resurgence of America's "Motor City" through a multi-generational choir of voices who reside on letter carrier Wendell Watkins' postal route.

Oral histories convey the impetus behind the African American migration north while personal accounts shed light on the impacts of the fight for housing justice, the legacy of industrial and political disinvestment, and a confluence of events and failed policies that resulted in Detroit's bankruptcy. Blamed for the devastation but determined to survive, the community offers creative solutions to re-imagine a more inclusive and equitable city.

Post-screening discussion with Bronx-based filmmaker Pamela Sporn, and letter carrier Wendell Watkins who is featured in the documentary. Moderated by author and speaker, Gregory Jost of Designing the WE.

BDC
614 Courtland Ave, Bronx, NY 10451

BIOS

PAM SPORN is a Bronx based documentary filmmaker, educator, and activist. She loves listening to people tell stories about standing up to injustice in their own unique, subtle, and not so subtle, ways. A pioneer in bringing social issue documentary making into NYC high schools in the 1980s and 1990s, Pam substantively contributed to the growth of the youth media movement. In addition to DETROIT 48202: CONVERSATIONS ALONG A POSTAL ROUTE, Pam's work includes the documentaries CUBAN ROOTS/BRONX STORIES, WITH A STROKE OF THE CHAVETA, REMEMBERING THE MAMONCILLO TREE, and DISOBEYING ORDERS: GI RESISTANCE TO THE VIETNAM WAR. Pam has received numerous grants and awards including: JustFilms/Ford Foundation, the New York State Council on the Arts, the Puffin Foundation, Latino Public Broadcasting, CUNY Caribbean Exchange, and the Bronx Council on the Arts.

WENDELL WATKINS was born in Detroit in 1956. He is the middle son of Frances Rouse Watkins Woods. Growing up amongst a community and trade union minded family and the revolutionary backdrop that the1960s often provided he emerged with a fairly particular point of view. Wendell is an avid reader whose thirst for knowledge once lead him to a spot on Jeopardy! He has two children and of course, was a dedicated mailman for 30 years in Detroit's 48202 zip code.
GREGORY JOST is a Bronx-based researcher, organizer, and storyteller with expertise in affordable housing, the history of race and place in American cities, and strategies for community control of reinvestment. He serves as the Director of Organizing at Banana Kelly Community Improvement Association and is an Adjunct Professor of Sociology at Fordham University. Gregory is the Board Chair of New Economy Project and supports the Undesign the Redline work of Designing the We. He is currently researching and writing a book on the history of Redlining and the Bronx.