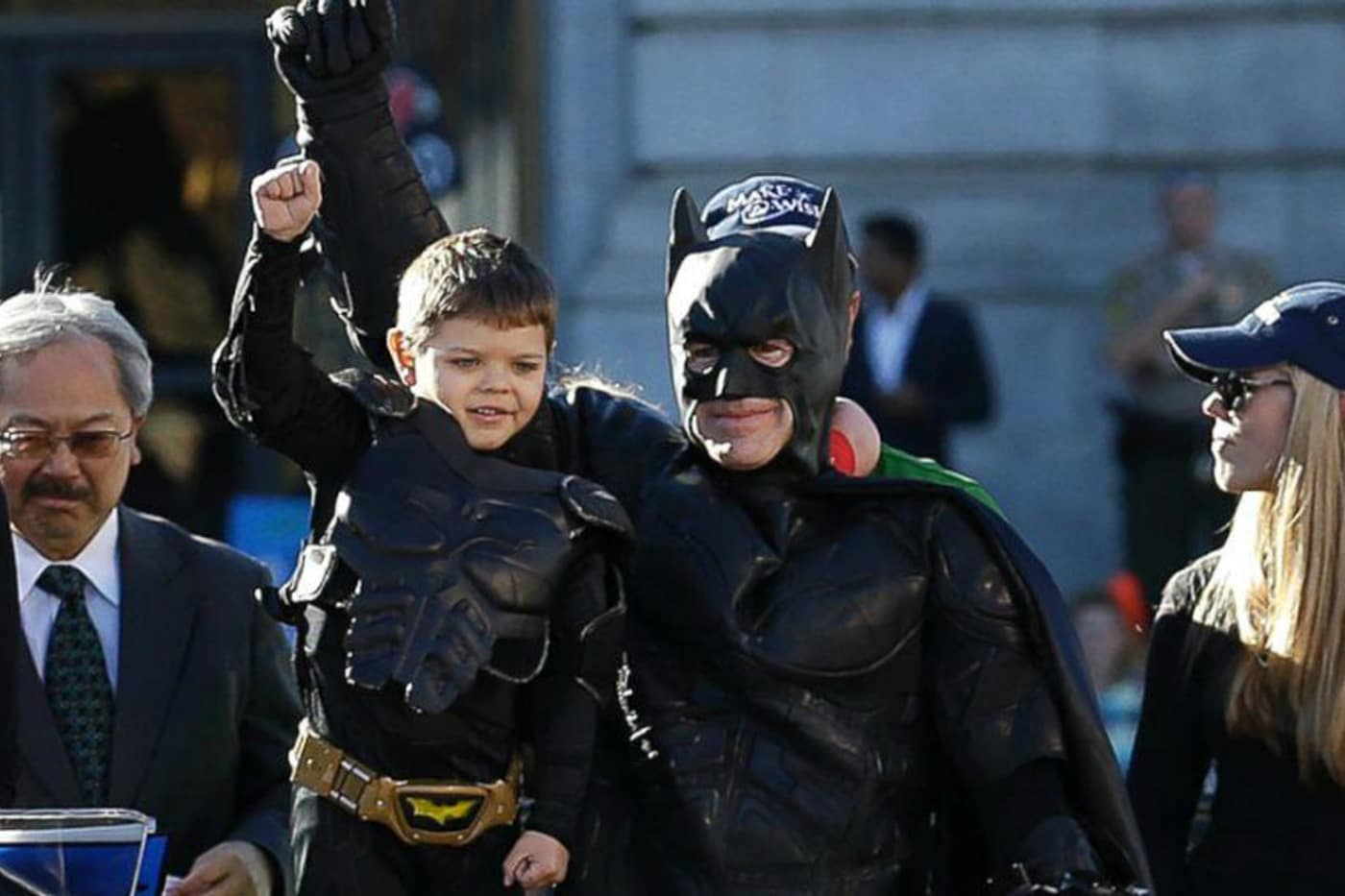 Docs 4 Tots | Batkid Begins

Saturday
Nov 18, 2017 | 10am
Join the Bronx Documentary Center for the first screening of our children's film series Docs 4 Tots!

Bring the whole family! Snacks will be provided.
In the film "Batkid Begins", the Make-A-Wish Foundation and the city of San Francisco join forces to grant a five-year-old cancer patient's wish to become Batman for a day, drawing worldwide attention and support.
______
¡Proyección para niños!

¡Únanse al Bronx Documentary Center para la primera proyección de nuestra serie de películas para niños! En la película Batkid Begins, la Fundación Make-A-Wish y la ciudad de San Francisco se unen para otorgarle a un paciente de cáncer de cinco años el deseo de convertirse en Batman por un día, simultáneamente llamando la atención y el apoyo de todo el mundo.

Se proporcionará colaciones y jugo.
Suggested Donation: $5 Bronx Resident, $10 General, 18 and under free.
Our venue is on the ground floor and is wheelchair accessible. The bathroom is non gender segregated. For further information call 718-993-3512 or email olivia@bronxdoc.org