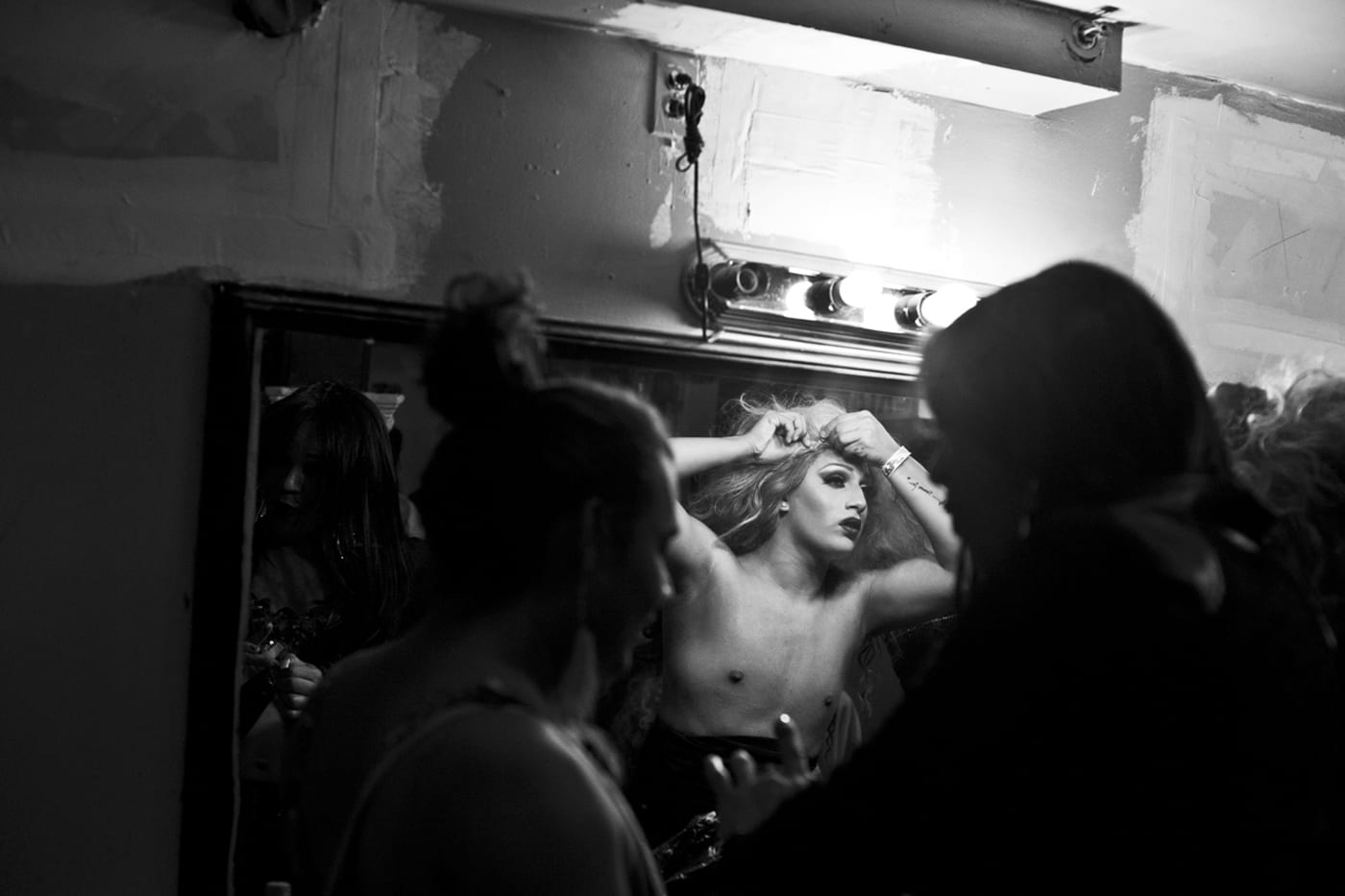 The founder of Foto-Féminas, Verónica Sanchis Bencomo, will share the history of the platform and its origin story. She will be joined by two of Foto-Féminas' featured photographers, Paula Abreu Pita and Joana Toro, who will, in turn, share their recent work and discuss their paths as photographers.
Foto-Féminas is a platform promoting the works of Latin American and Caribbean women photographers.


BIOS
VERÓNICA SANCHIS BENCOMO is a Venezuelan photographer and culture promoter based in Hong Kong. In 2013, Verónica started to collaborate with the cultural magazine, Ventana Latina, based in London. She created the monthly feature, Fotografia Latina, where she published monthly interviews with photographers working in Latin America. In 2014, she founded, Foto-Féminas, which promotes the work of women Latin American and Caribbean photographers. Verónica continues to contribute to photographic platforms such as Photographic Museum of Humanity (United Kingdom), Yet magazine (Switzerland) and Atlas Fotografia e Imagen (Chile). Veronica also works on her personal photographic projects and recently self-published her latest book, Blaze, in collaboration with the poet Cristina Gálvez.
PAULA ABREU PITA was born in Caracas in 1984. She received her degree in Social Communication at Universidad Monteávila in Venezuela. She simultaneously studied photography at Roberto Mata Taller de Fotografía. In 2008 she traveled to London, where she studied art for six months at the University of The Arts London. In 2009 she obtained a Master's degree in Advertising and Fashion Photography at the Escuela de Artes y Espectáculos Tai in Madrid. During her stay in Spain, Paula collaborated with magazines such as Esquire, DXi Pocket, and Looc Madrid. Upon completion of her Masters, she returned to Caracas and worked at the TV channel "Venevisión. In Caracas, she had her first solo show "Peças da Madeira" in July 2010 and in 2011 her second solo show "Entre Águas de Portugal". The same year, she moved to New York where she earned a Master's in Fine Arts at Pratt Institute. In 2013, she had her first solo show in New York entitled "Buena Vista 504". Abreu Pita has exhibited at Photoville, First Street Gallery, Rush Arts Gallery and The Greenpoint Gallery and at Getty Images Gallery in London. Abreu Pita is a member of Foto-Féminas and teaches photography at PhotoUno in New York.
JOANA TORO is a Colombian documentary photographer exploring issues of immigration, human rights, and identity. Joana is a self-taught photojournalist who splits her time between New York City and Bogota. She was a staff photographer with the major magazines and newspapers in Colombia. In 2011, Joana migrated to the United States to pursue her career as a documentarian and artist. Her projects have been featured in The New York Times, Wall Street Journal, Smithsonian Magazine, and other international publications. Her first monograph, Masked was published in 2014 by oodee London.
About Foto-Féminas
Foto-Féminas is a platform promoting the works of Latin American and Caribbean women photographers. In addition to its online presence, the platform has exhibited at GuatePhoto Festival (Guatemala); Pingyao International Photography Festival (China); Museo Pumapungo (Ecuador) and Parque de las Mujeres Argentinas (Argentina). Most recently, Foto-Féminas launched a photography library, which looks to promote the editorial work of women photographers from the region. They have presented their collection at Para Site (Hong Kong) gallery and Art Culture & Outreach (Hong Kong). Upcoming events include Art Book Fair Taipei (Taiwan) and Hong Kong Print and Zine Festival.
Photo © Joana Toro